There are many kinds of cat litters in recent years.Tofu cat litter is a very special one,which is made of soy bean powder,Corn starch and Vetetable adhensive.shape into columnar sand, less track and good foot feels for pet. It's clean flavor for good deodorization, no-toxin, no dust, quick absorption, clumps faster and harder, scoop out clumps and flush into toilet or garden as fertilizer, biodegradable, no work to dispose garbage,. A kind of newest eco-friendly cat litter nowadays.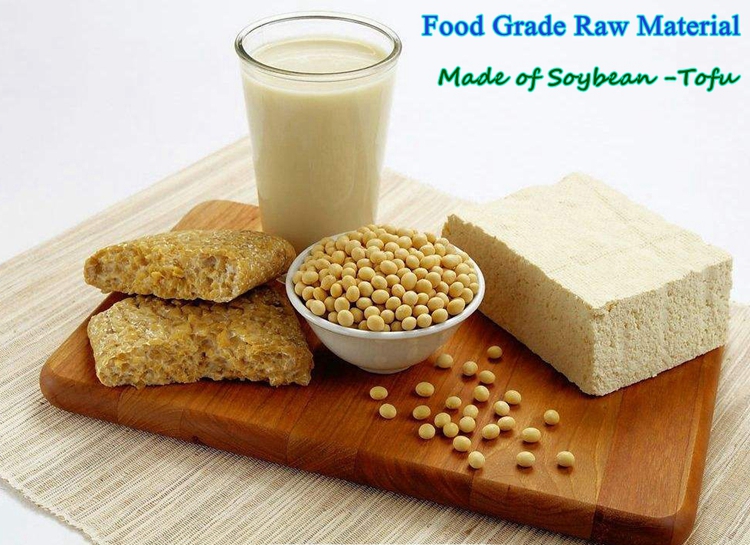 What is the tofu cat litter ?
Maybe its name sounds pretty weird,and many consumers are not familiar with it. But in China,East Asia and Southeast Asia countries,tofu is a very delicious food,which contains high proteins etc.And a lot of people love to eat it. We use the bean waste as main material to make it into tofu cat litter.It is completely eco-friendly,safe,non toxic and biodegradable.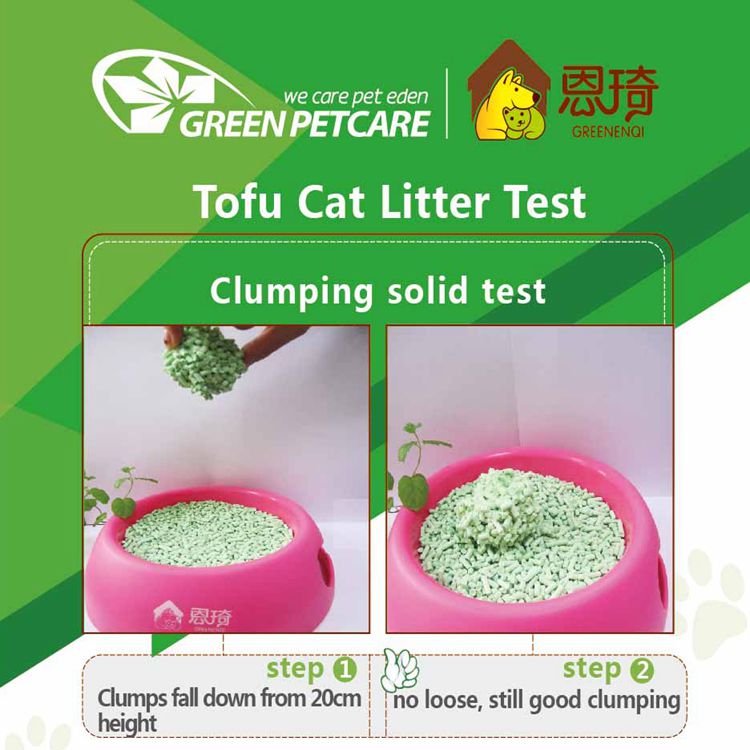 How does tofu cat litter works?
The tofu cat litter need to be put in litter box and the laying depth should be 5-8CM.The cat will defecate on it .It can absorb the urine quickly and clump into a ball shape.The cat onwer just need scoop out the clumping.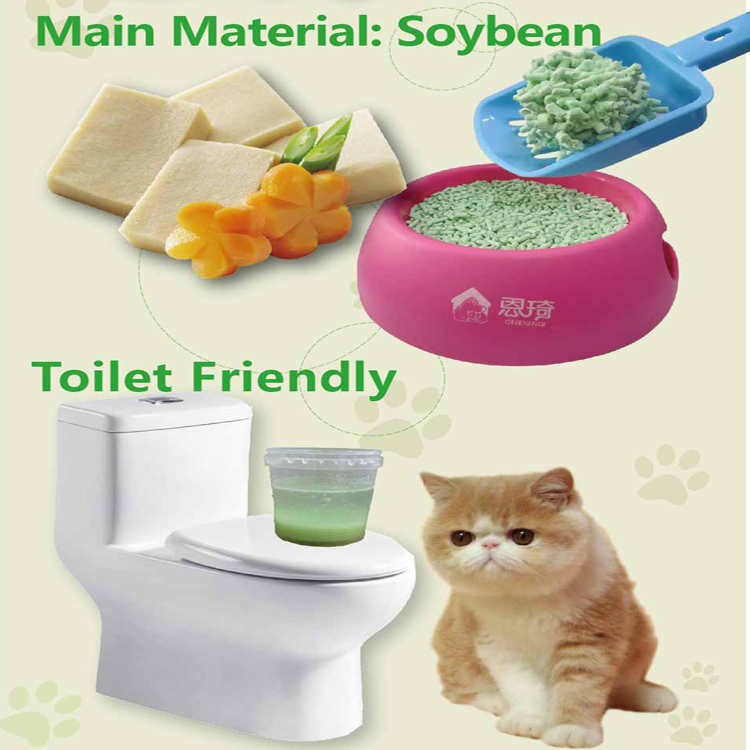 What to do with the clumping of tofu cat litters?
As the tofu cat litter is biodegradable,you can flush it in your toilet,or bury it in your garden as a fertilizer.There is no work to dispose garbage.So it is a kind of eco-freindly cat litter.
Feedback on tofu cat litter from clients