Bentonite cat litter is a economical natural cat litter. Its characteristics are high absorption, natural odor control, instant & strong clumping, safe & hygienic and low dust & no waste materials.It is a kind of clumping cat litter,which can swell up to 15 times of its original volume when a cat urinates or defecates into it.The cat owner just need to scoop out the clumping and filled in the litter box instead of changing the entire litter box.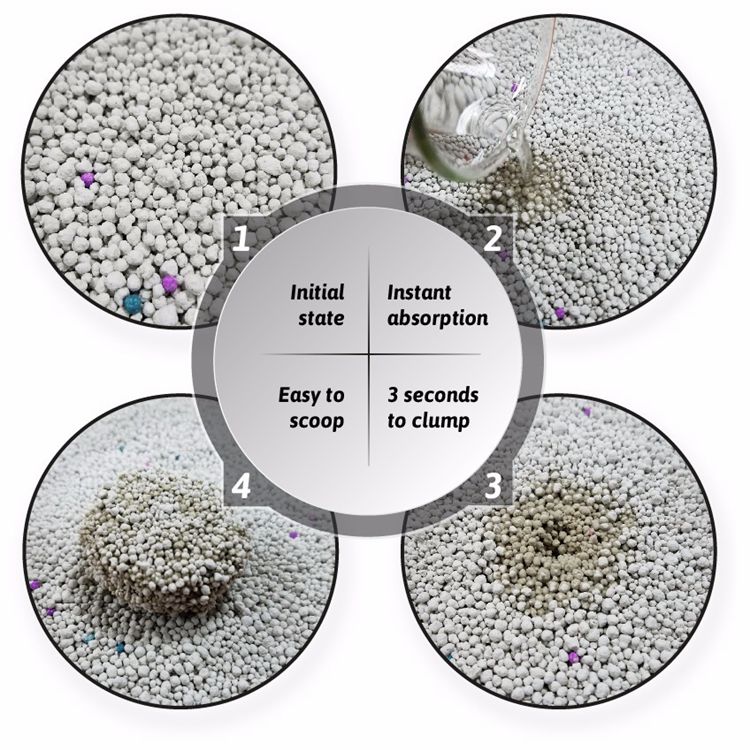 Why do the people love the bentonite cat litter?
First,it is a narual cat litter with high aborption.It can sbsorb the cat't urine in few seconds and clump.It is very easy to be scooped out for the cat owner.
Second,compared with other cat litter,it is cheap and most of consumers can afford it.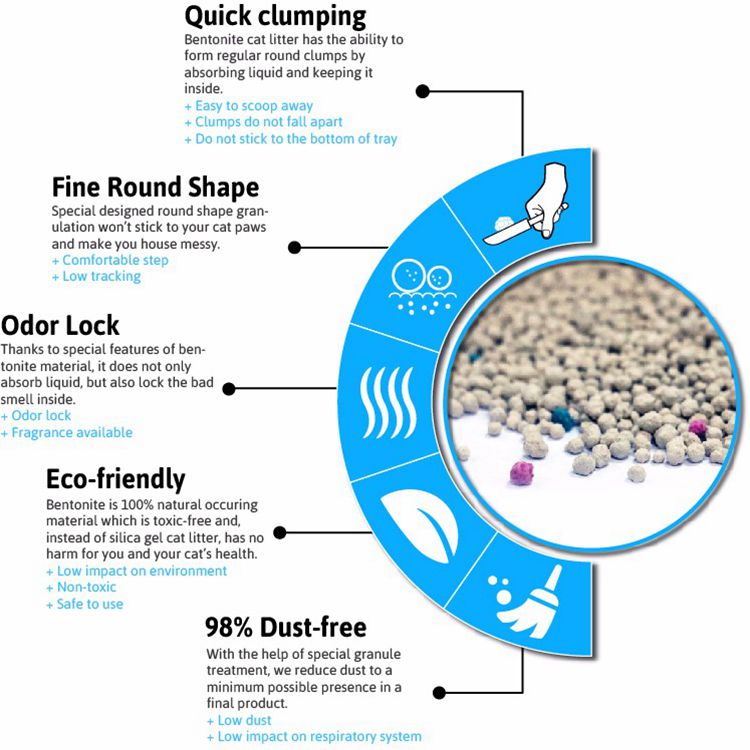 How to distinguish between good and bad from the bentonite cat litter?
First, you need to check if there are much dust when you pull the litter to to litter box.The more dust,the bad quality/
Scend,please check the shape of clumping.If the clumping size is small,it means the litter absorb the urine in very short time.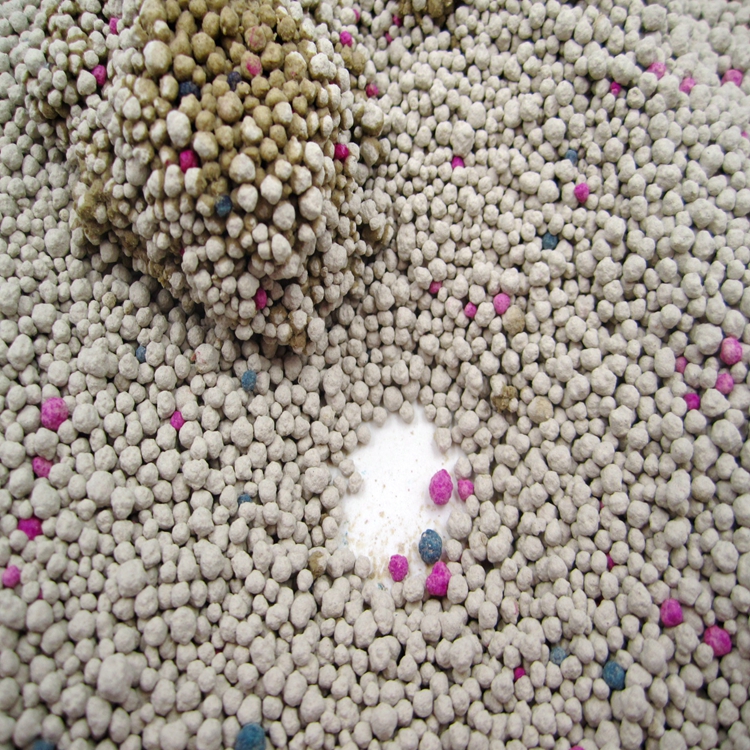 How to make the bentonite cat litter unsticky in litter box?
First,choose a good bentonite cat litter in high quality.And make sure it has a good absorption.It will abosorb the urine quickly before it reach the bottom.
Second,put 5-10cm depth in your litter box.If the cat litter is very little,there is no time to absorb the urine bofore it the unrine reach the bottom of litter box.