Best sell Silica cat litter in Estonia
Our Advantages:
Done REACH registration in EU and Passed ISO9001-2000, owning to our strict raw material selection and internal quality control.

Production capacity could reach about 40,000MT per year. We have automatic packing machine that significantly speed up our packing line.

High water absorption than other cat litter, could reach more than 130%, and the content of SiO2≥98%.

Flexible and customized package. 3.8L, 5L, 7L, or packaged as customers requirements.
Characteristics of Silica cat litter:
Silica cat litter has Highly Absorbent:Silica Crystal cat litter can effectively absorb the peculiar smell in urine or feces, and keep the indoor air fresh.The silica crystal can quickly absorb urine discharged by pets in a short time, and the water absorption rate reaches more than 90% of its own weight while still maintaining a dry appearance.
Silica cat litter has Perfect odor control:The unique odor control characteristic of silica gel has a strong absorption ability, which can quickly absorb those unpleasant odors.
Less tracking&lightweight: Specifically design type C granule to prevent them from becoming lodged in a cat's paws, in order to limit tracking.Silica Gel crystal litter is lightweight for easy handling.
Lasting effect of Silica cat litter :A 3.8L / bag of cat litter, can be used for more than a month for one cat.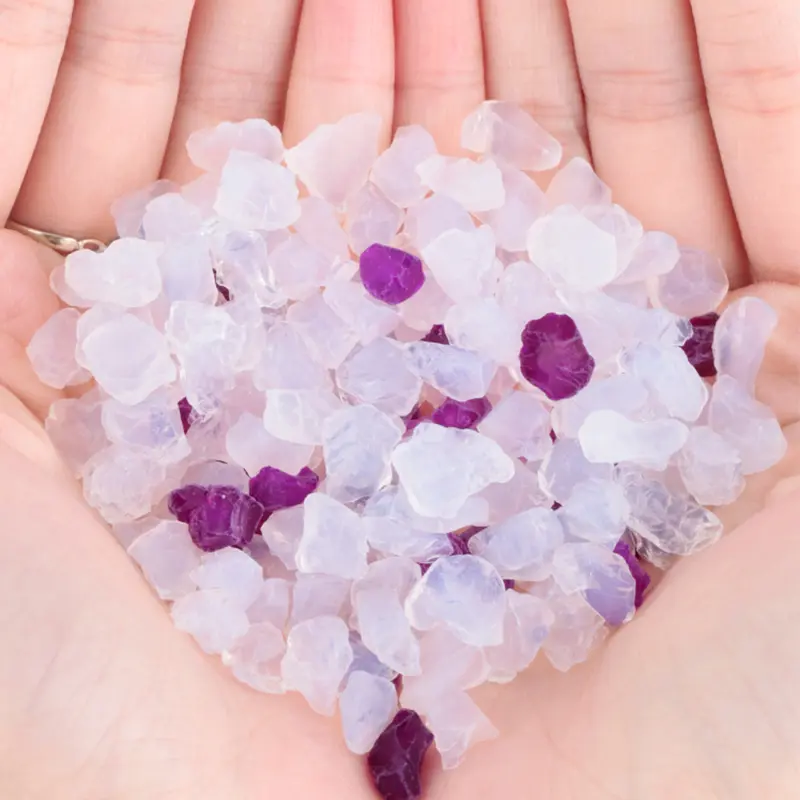 Different Flavor: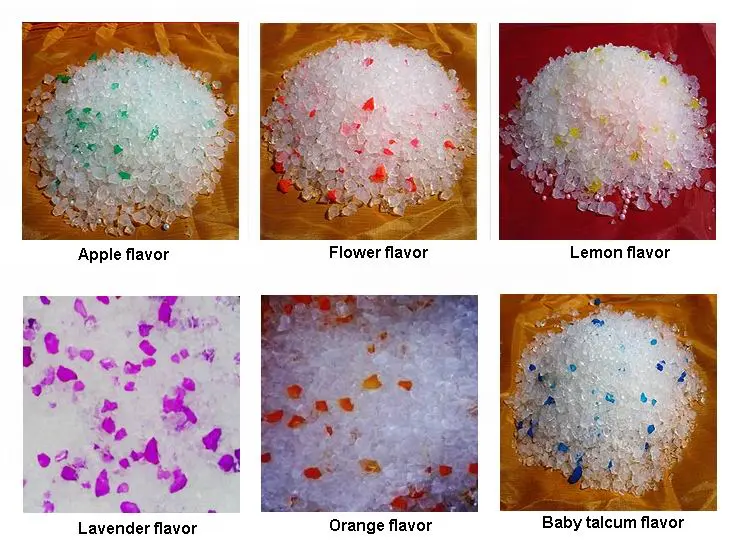 Flavor can be customized.
Popular PACKING in Estonia:
3.8L, 5L, 7.6L plastic bags or 10kg, 20kg woven bags or packed as customers requirement.
OEM bag service are available.
How to use Silica Gel Cat Litter
1. Fill 3''(7.6cm) depth,
2. 2-3 times weekly Scoop & dispose of clumps and solid waste
3. Add litter to maintain 3'' depth
4. Every 2-3 month empty, clean, dry&refill
PACKING & LOADING