Biodegradable tofu cat litter with high absorption popupar In Malaysia
The water absorption test of tofu cat litter
It's made by beancurd residue as main material, mixed with corn starch and vegetal adhesive additives, shape into columnar sand, less track and good foot feels for pet. It's clean flavor for good deodorization, no-toxin, no dust, quick absorption, clumps faster and harder, scoop out clumps and flush into toilet or garden as fertilizer, biodegradable, no work to dispose garbage,. A kind of newest eco-friendly cat litter nowadays.
It beomes more and more popular because of its enviromental protection and no pollution. Along with people's concept of enviromental protection concept, tofu cat litter have been accepted in Malaysia. If you have a project to start the project,you can contact our products experts.
Tofu cat litter Characteristics:
100%natural material

It is made by beancurd residue, corn starch and guar gum.
High absorption and fast clumps
The absorption rate of tofu cat litte can reach to 400%, and clumps hard in few seconds. The clumps can be easily scooped out by
cat owner.
Eco-friendly and flushable.
Tofu cat litter is a plant based cat litter,which can be dissolved into water very quickly. So it can be flushed into toilet or buried in garden as fertilizer. Non-toxin, no pollution.
Dust free

Tofu cat litter is a premium cat litter,it is dust-free. During production, it need to be dedusted 6 times to keep it clean and no dust.

It is good for cat's respiratory system.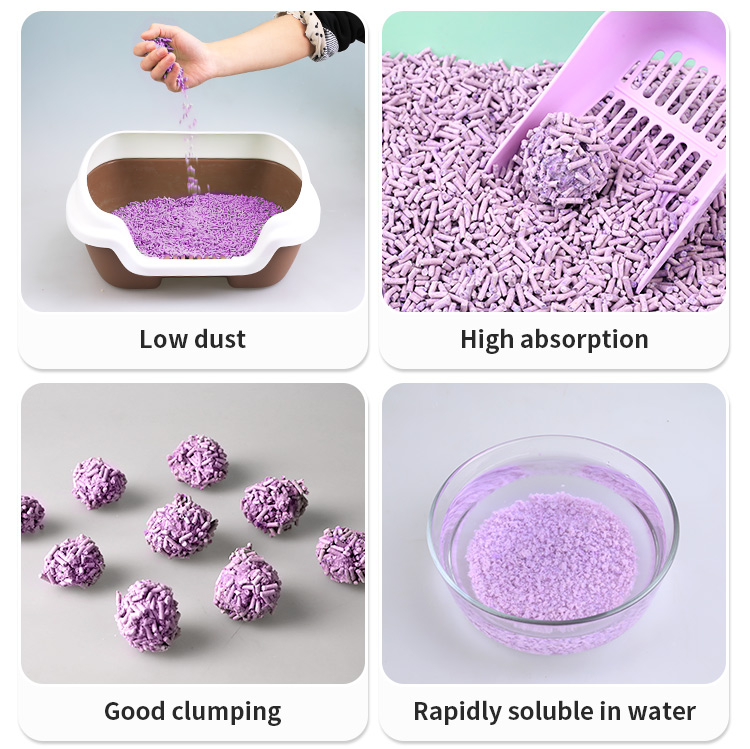 From the above picture, it can be clearly seen that tofu cat litter has excellent water absorption performance. It can be easily flushed into toilet and not blog your toielt. Tofu cat litter also can be biodegraded in soil and turn into fertilizer. No extra work to dispose it. So many customer in Malaysia began to use this product, it still create huge market potential in future.
Tofu cat litter specification:

Moisture: ≤10%

Scents: Original/Apple/Lavender/Lemon/Peach/Green tea...

Appearance: diameter 2-3.5mm, length 3~12mm, column.

Water absorption: 400%

Density: 500-600g/L

Compressive strength: 900G

20ml water agglomeratic test: good agglomeration with 35-40g each lump

Flavor:Natural scent,lavendor,peach,green tea,rose,active carbon and so on
How to use tofu cat litter?


Put one layer of cat Itter about 5-8cm onto clean ltter tray.

Clean garbage periodically to keep it clear.

If there are many cats,period can be adjusted.

Cat ltter that has fully absor-bed should be cleaned timely

When not in use,cat litter should be put at dry place
Certificates &Factory:
We have done BSCI, CTI, ISO certificate which reveal our good quality.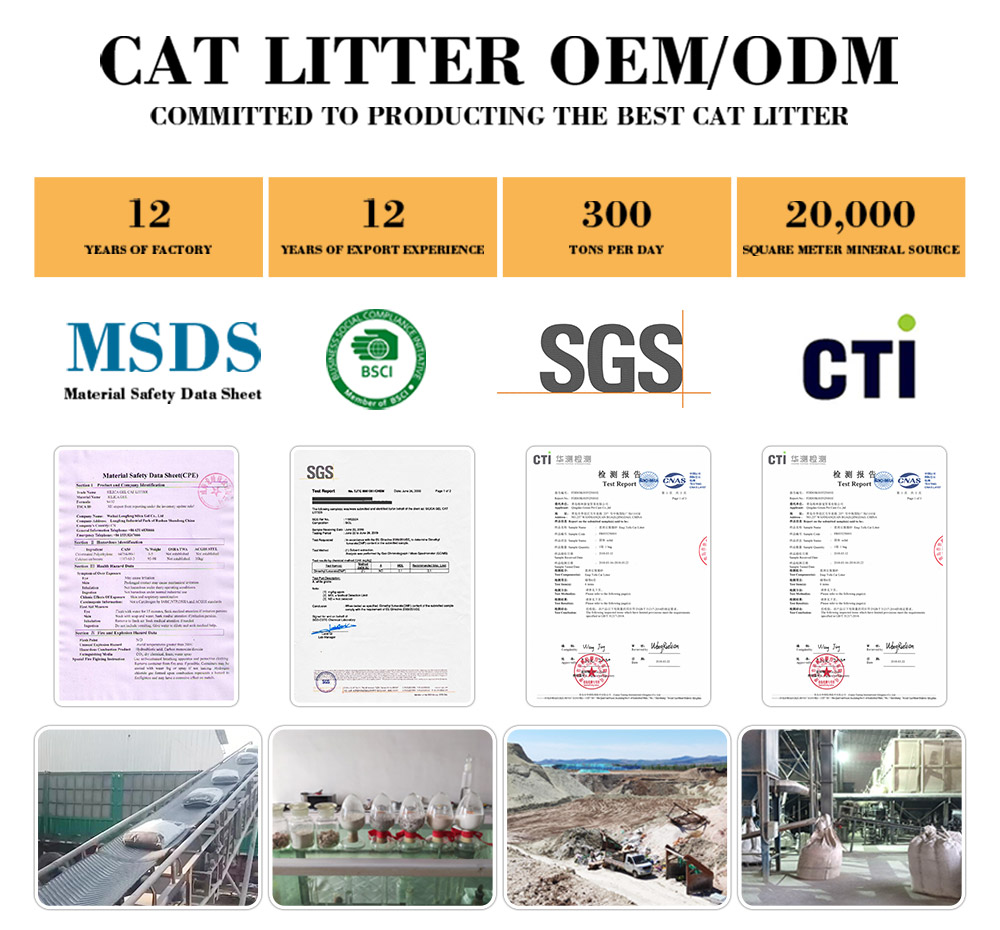 Our teams: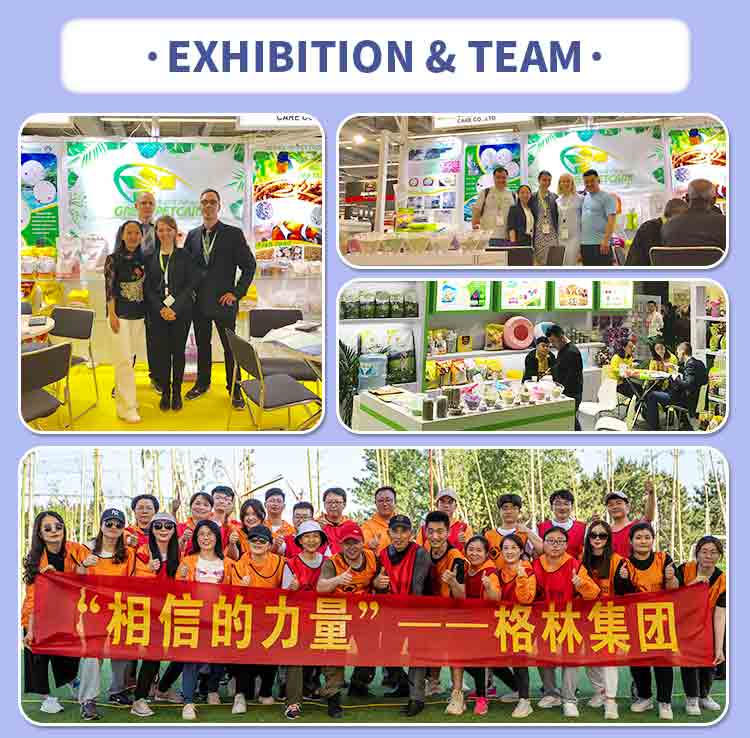 FAQ:
Q1:What is your payment Terms?
A:We accept TT, L/C at sight, WESTERN UNION
40% deposit+ private label bag plate cost if any. Balance 60% paid against copy B/L at sight.
Q2: How about your delivery time?
A: If buy our suppliable bag, about 10 days after deposit receipt. subject to our production schedule if buy private label bag, about 3-4 weeks for 1st order, after 2nd order, about 10days after prepayment receipt.
Q3: Can I get some samples ?
A: Of course, my friend. We are glad to provide you samples for test. And welcome you to visit our factory.
Q4: I am a big importer, have regular and big order plan, have any discount ?
A: Yes, dear. Discount is available based on better payment or larger order quantity.