Cracked Tofu Cat Litter Wholesale
Instruction :
Cracked Tofu cat litter is made of bean curd residue, is natural plant cat litter. The unique and upgraded formula makes up the shortcomings of cat litter in the market. The irregular crushed type particles can enhance it's water absorption ability and tight clumping.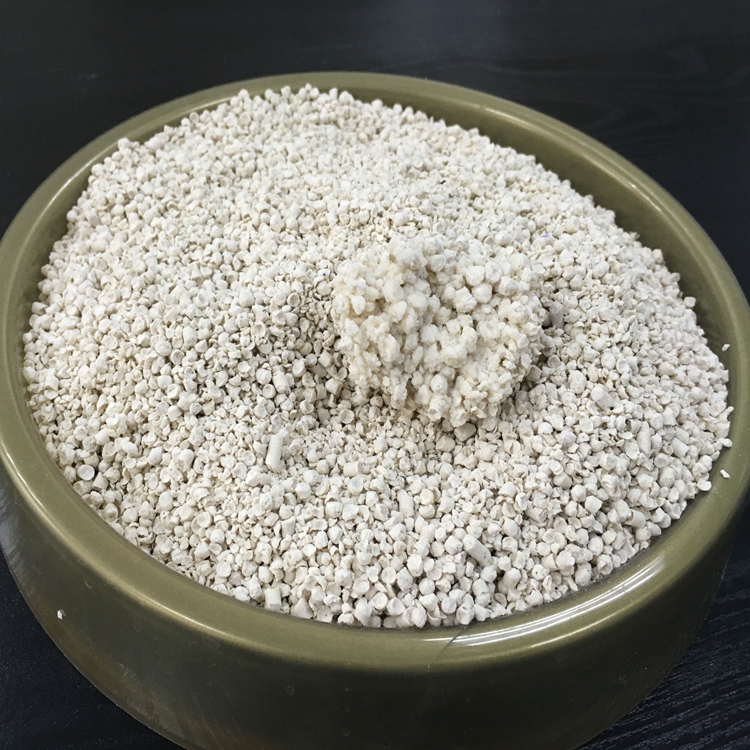 Cracked Tofu Cat Litter Characteristics:
100% nature materials:
Using safe food-grade starch and dried soybean dregs of listed enterprises to make the raw materials much safer and healthier. Met ISO9001 Certification. It is harmless since the materials is eatable.
Highly Absorption & Super Clumping:
The tofu cat litter can fast clumping when absorbing water in 1.5 seconds.
Double Deodorization
First deodorization, the tofu cat litter's natural pea flavor.
The second deodorization, added activated charcoal, which was made from coconut husk, to remove unpleasant smells quickly and effectively.
Low Dust:
Small particles with higher production technology, hardness of 55N, low dust.
Flushable into Toilet:
The irregular crushed shape allows it to dissolve bett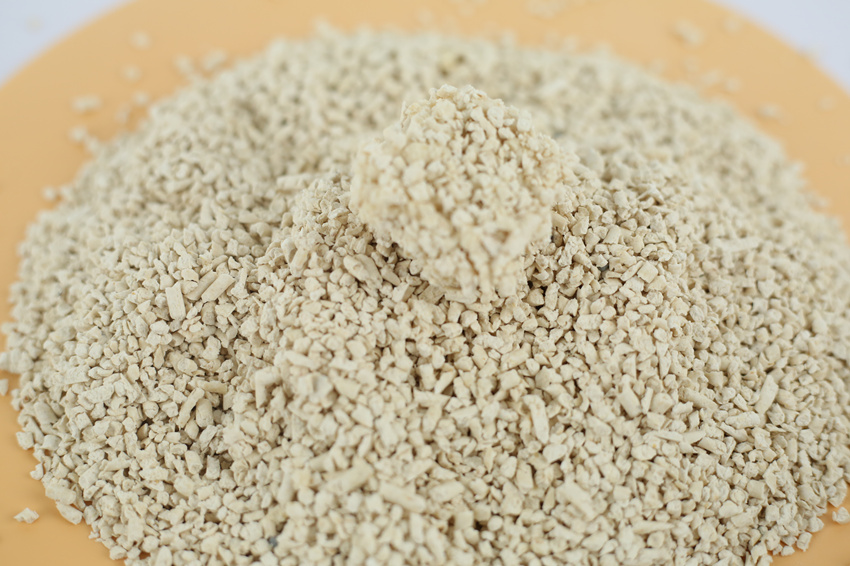 Cracked Tofu Cat Litter Specifications:
| | |
| --- | --- |
| CAS NO. | No CAS no. |
| Item | 指标(Specification) |
| Size | Irregular,crushed shape |
| Material | Bean powder, corn starch, vegetable adhesives |
| Appearance | White column or colored as request |
| Smell | Bean like smell, added lavender/green tea flavor or as customers requirement |
| Bulk density, g/l | 500-600 |
| Moisture, % | ≤12 |
| Absorption ability | fast |
| Dust | Little dust |
| Track | Less track |
| Biodegradable | Yes |
| Clumping | Yes |
| Flushable | Yes |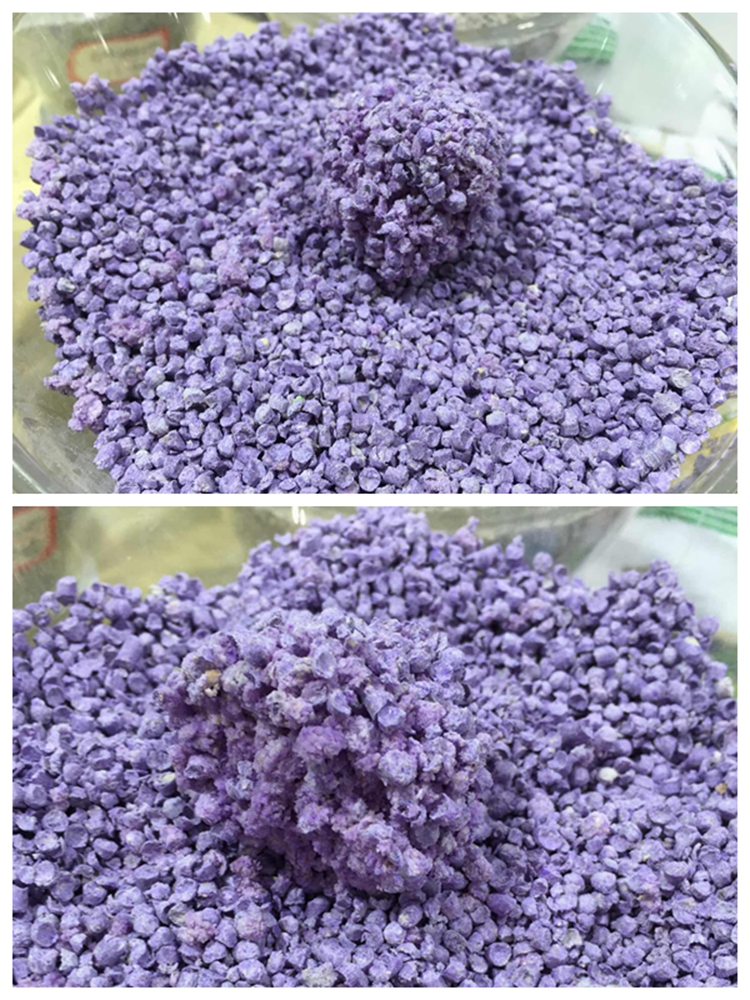 How to use cracked

tofu cat litter
lay 1.97-3.15 inch depth of cat litter in the cat litter box

The tofu cat litter will quickly clump after cat urine,please clean up the clumped litter on time every day.

Shovel out the clumped litter which can be directly poured into the toilet to flush,and the timely refill the new tofu cat litter

It is recommended to replace the fresh cat litter every two weeks,clean and disinfect cat litter boxes monthly.For the family of multiple cats,it is recommended one toilet per cat.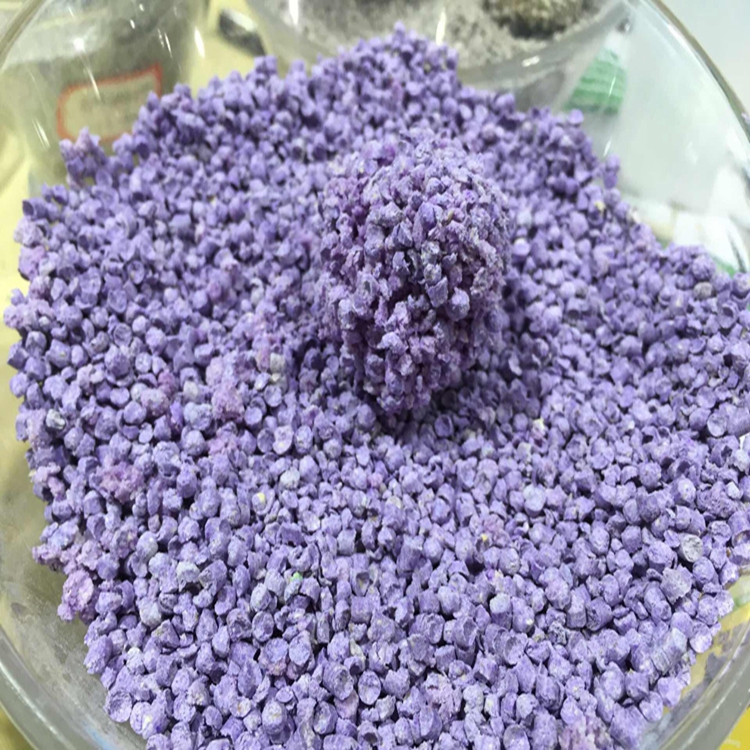 Other hot sale products: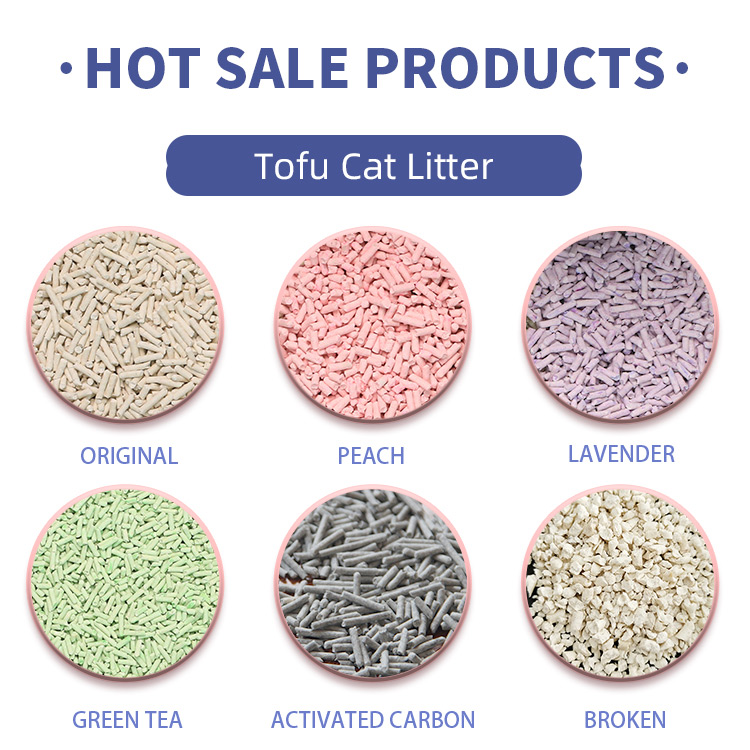 Our teams: