Eco-friendly tofu cat litter with odor control popular in Australia
Clumping test with different diameter of Tofu cat litter
The brief introduction of best tofu cat litter
Tofu cat litter is getting more and more popular in market. Most customer like it because of its high absorption and hard clumps. It can absorb the urine in few seconds and clumps hard. It is easy for the cat owner to scoop them out. Along with the concept of evironmental protection become more and more popupar, more people like to try this eco-friendly products.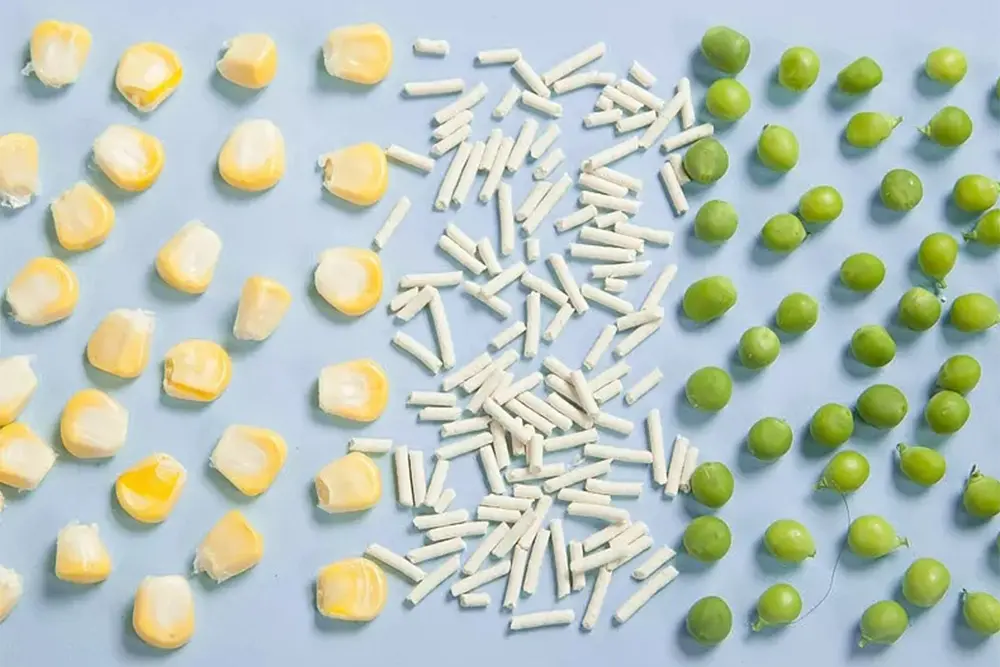 The main strengths of premium tofu cat litter:
1. High aborption.
Tofu cat litter can absorb the water very quickly before the urine leak into the bottom.Non-sticky even if you only put 2-3cm depth in litter box.
2. Low consumption.
The clumps are pie shape, it is much smaller than other cat litter. A bag of tofu cat litter can last for about 1 montn for a cat.
3.Dust free
The tofu cat litter need to dedusted many times during production,this can ensure it is dust free to protect cat's respiratory system.
4.Flushable and eco-friendly.
The tofu cat litter can be dissolved into water very quickly, so the clumps can be poured into toilet or buried into garden as fertilizer.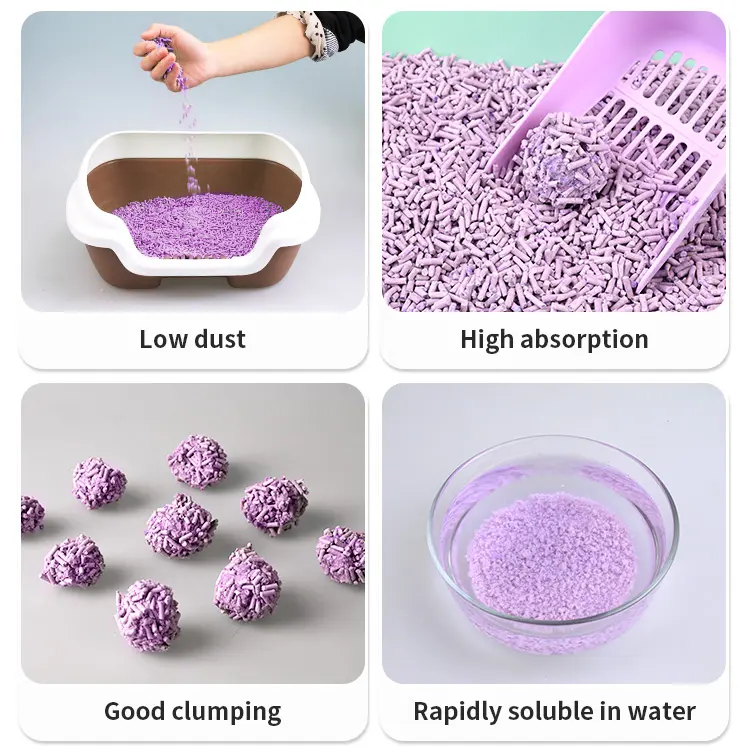 The specification of best tofu cat litter:
Moisture: ≤10%
Scents: Original/Apple/Lavender/Lemon/Peach/Green tea...
Appearance: diameter 2-3.5mm, length 3~12mm, column.
Water absorption: 400%
Density: 500-600g/L
Compressive strength: 900G
20ml water agglomeratic test: good agglomeration with 35-40g each lump
Flavor:Natural scent,lavender,peach,green tea,rose,active carbon and so on
PACKING:
It can make different type packages type, Plastic bag, Woven bag. 5L, 6L, 7L, 8L, 10L, 2.5kg, 3kg, 4kg, 10kg.
OEM is ok according to your private label design.
How to use the tofu cat litter?

Certificates &Factory:
We have done BSCI, CTI, ISO certificate which reveal our good quality.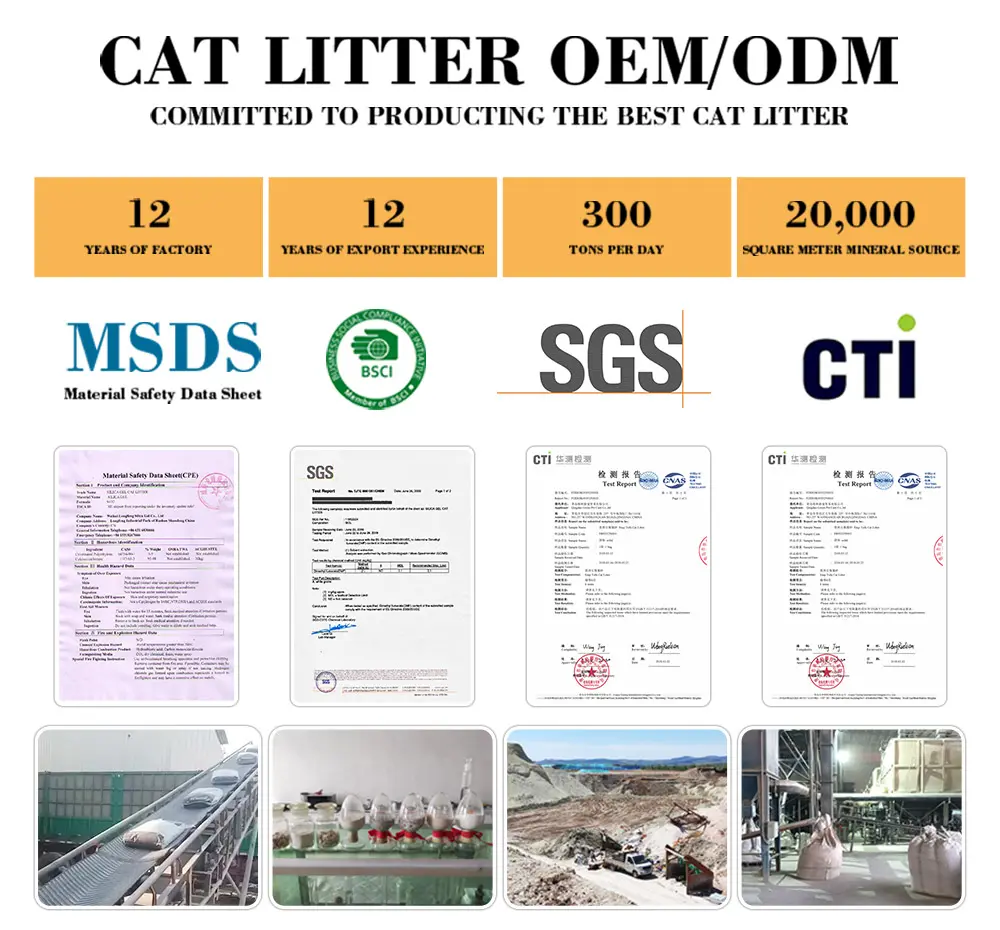 Exhibition:
Greenpet build a friendly relationship with customers at pet exhibation, Such as Interzoo, CIPS, Petfair asia.