Flushable bentonite cat litter in China




Flushable bentonite cat litter in China
Instruction of flushable bentonite cat litter:
Flushable bentonite cat litter is a new generation of clay cat litter,it can be dissolved into water in few seconds and flushed into toilet without clogging.It also can be clumped together with a high absorption after cat's peed.The granule size is 1-3.5MM,the smaller granule will help to filled up the gaps to form a hard clumps.And it is not easy to break when the cat's owner scoop them out.The hard clumps will cover the odors and keep the house in fresh air.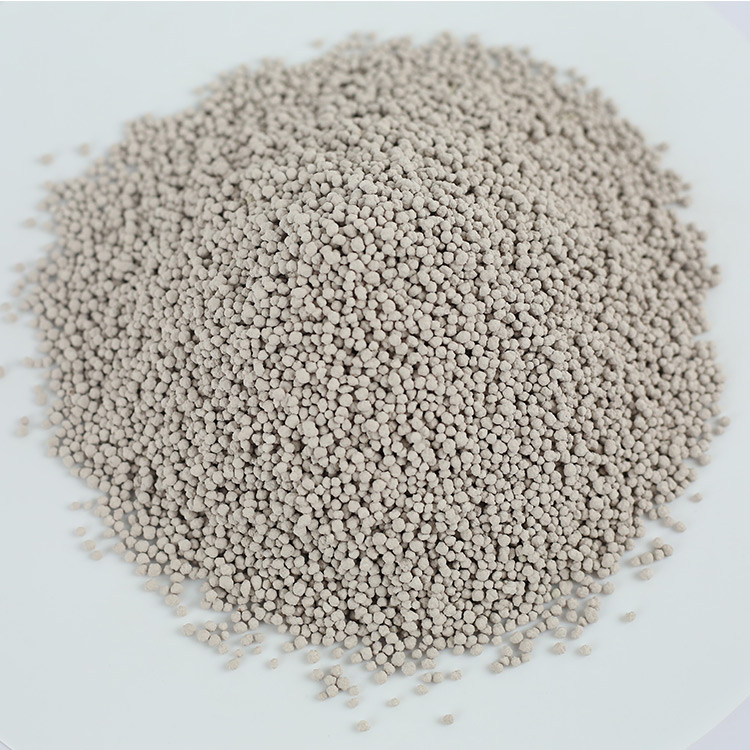 Characteristic of best bentonite cat litter:
1.Dissolved into water and flushable.
The clumps come in contact with an amount of water, it will quickly dissolved into water and form a soft residue that can be flushed away and not clog the toilet.
2.Hard clumping and high absorption.
The granule size is between 1-3.5MM,the perfect proportion of small and big granules will help to clump hard and absorb the urine quickly.The cat's owner can find the used litter easily and scoop them out.
3.Odor control.
The hard clumps will cover the urine firmly and eliminate the unpleasant odors and keep your house fresh and clean.
4. Easy to use.
This is no extra work to dispose the used litter,just pour an amount of clumps into toilet and flush
them way. But don't pour too many clumps into toilet,it also may clog the toilet.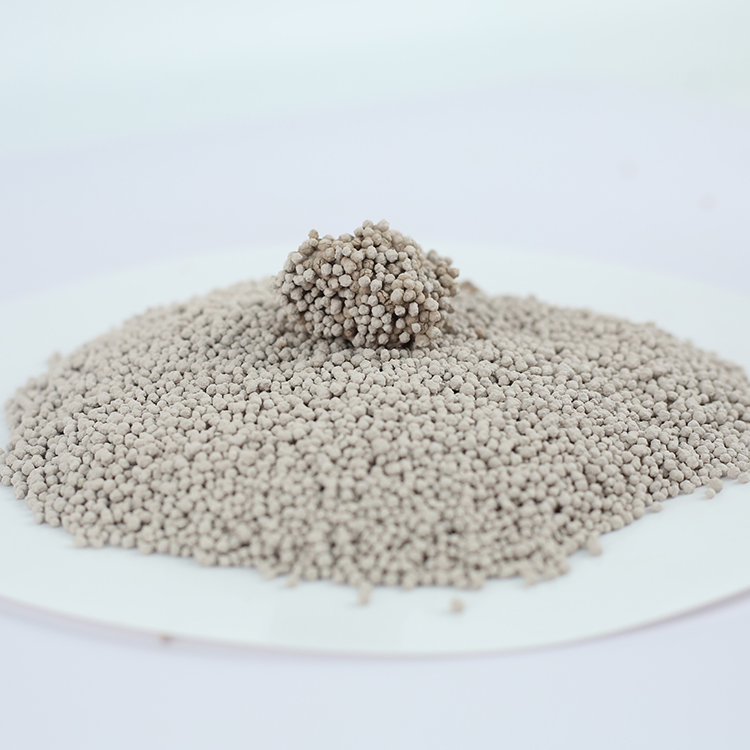 Specification of flushable bentonite cat litter:
Appearance:Grey granule in ball shape.
Flushable: Yes
Particle size:1-3.5MM
Water content:≦5%
Bulk density:800-850g/L
Dust:Little dust.
Water absorption rate:≥350%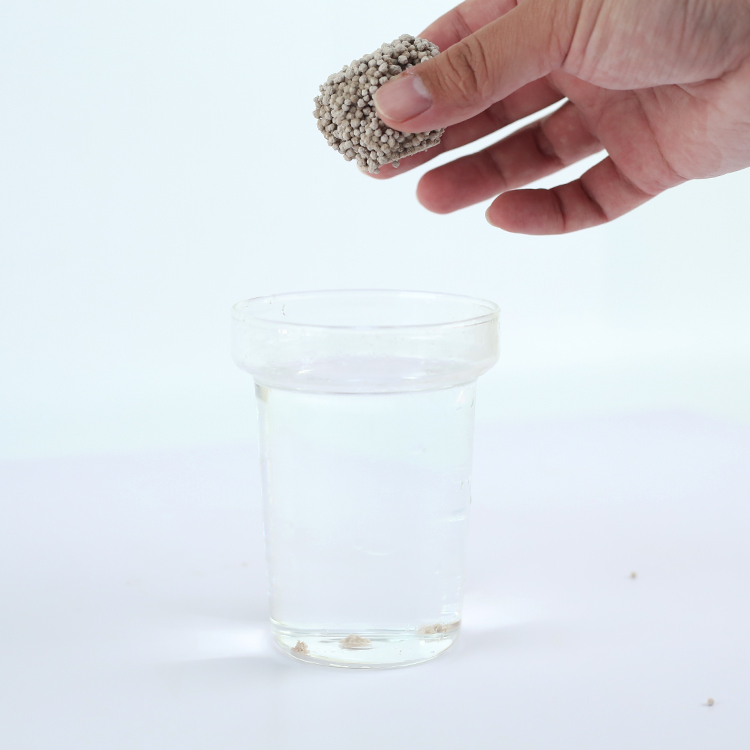 How to use of bentontie cat litter?
1. Fill the litter box with litter to a depth 5-10cm.
2. Remove the cat's excrement every day.
3. Refresh the litter to keep its depth 5-10cm in litter box.
4. Scoop up clumps and pour them into toilet.Don't overfill the toilet with many clumps.
5. Due to the different pressure of the flushing water pressure, to achieve a better effect, allow 20 seconds for the clump to dissolve into water before flushing.
Other hot sale products: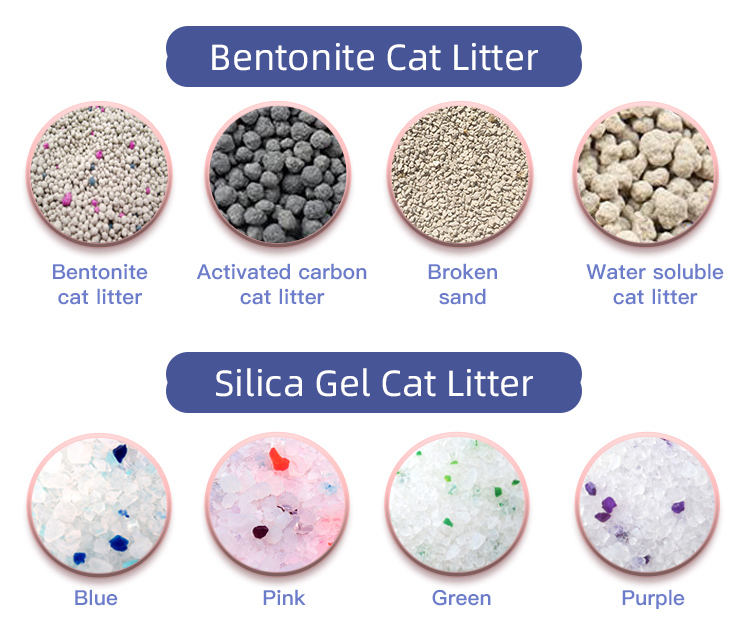 Our teams: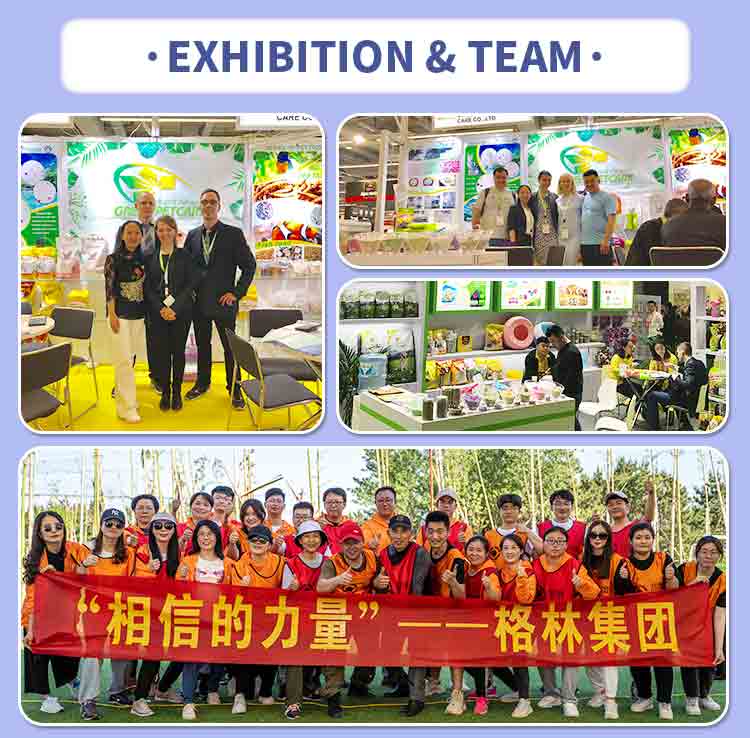 FAQ:
Q1:What is your payment Terms?
A:We accept TT, L/C at sight, WESTERN UNION
40% deposit+ private label bag plate cost if any. Balance 60% paid against copy B/L at sight.
Q2:How about your delivery time?
A:If buy our suppliable bag, about 10 days after deposit receipt. subject to our production schedule if buy private label bag, about 3-4 weeks for 1st order, after 2nd order, about 10days after prepayment receipt.
Q3:Can I get some samples ?
A:Of course, my friend. We are glad to provide you samples for test. And welcome you to visit our factory.
Q4:I am a big importer, have regular and big order plan, have any discount ?
A:Yes, dear. Discount is available based on better payment or larger order quantity.