1. The Tofu cat litter is made from soybeans and corn starch and contains no chemical additives or synthetic materials. It is 100% biodegradable and dissolves quickly, making flushing easy and stress free. Say goodbye to bins filled with used cat litter! Unlike crystal cat litter, Tofu Cat Litter is 100% bio-degradable. When you need to dispose of it, you can place it in the green bin, your compost bin or, in small qualities, you can flush it down the toilet.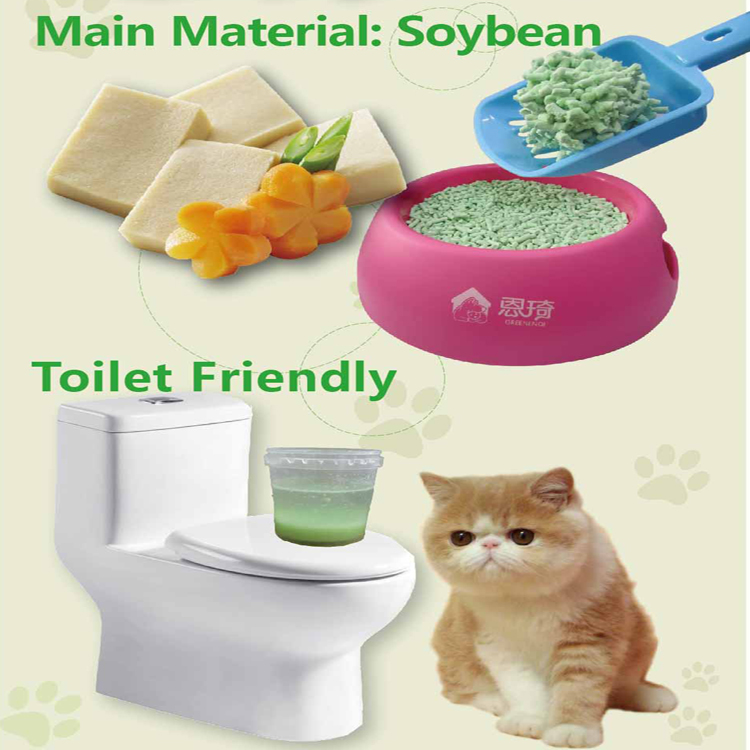 2. Tofu cat litter is excellent at absorbing urine; one bag of Enqi Tofu Cat Litter can last up to 20 days in a single cat household! Adding cornstarch to it helps eliminate foul odours, and prevents it from sticking to the litter tray by clumping quickly.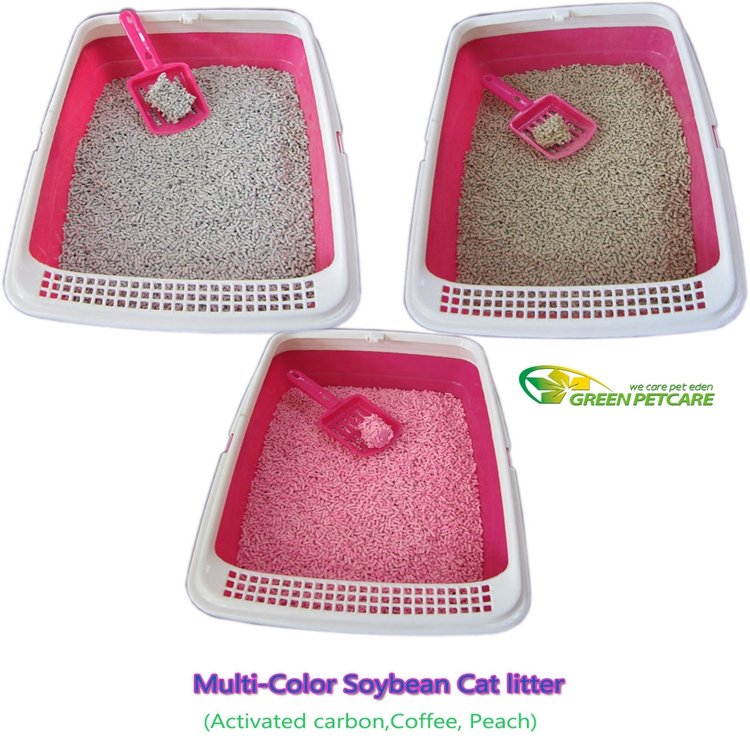 3. The tofu pellets are lightweight with sponge-like absorbency and has excellent clumping abilities. This prevents it from sticking to your cat's paws or breaking apart and disintegrating when scooped, greatly reducing chances of tracking.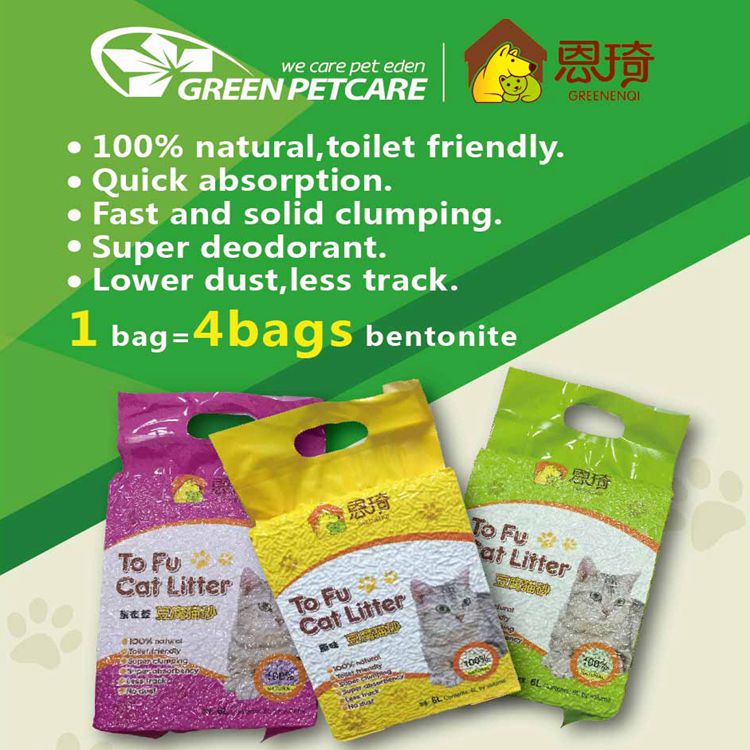 Tofu cat litter as one kind of plant cat litter, receive well welcome among pet owners nowadays. Green Pet Care supply Tofu cat litter for many years. Any interest, pls contact us.