Natural Super Clumping Bentonite Cat Litter manufacturer in China
Bentonite cat litter is one kind of natural, safe, economical cat litter, receive well welcome among cat owners,especially for mutual cat owners.No matter ball shape or crushed shape, the clumping is the best among all cat litters.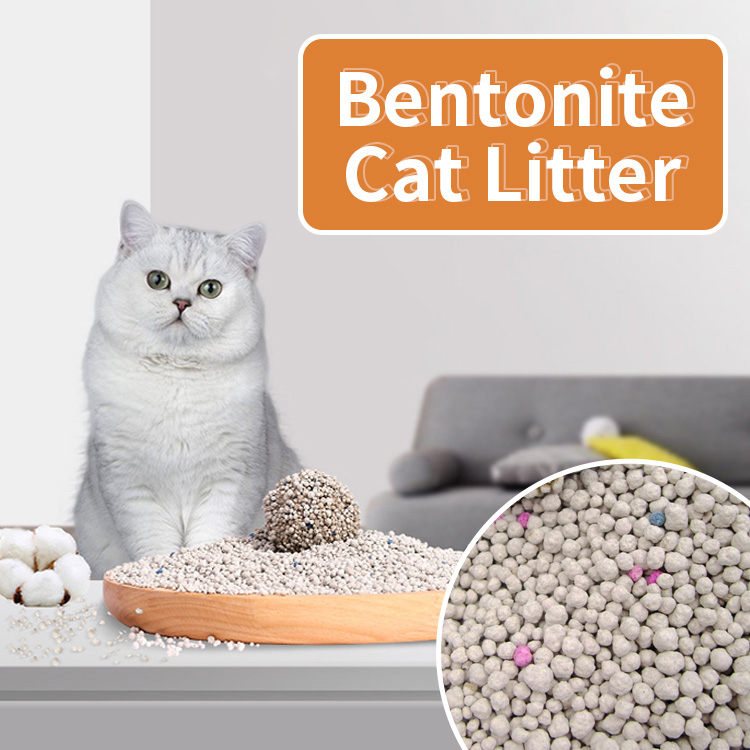 Bentonite Clay Clumping Cat Litter.

Why bentonite cat litter clumping hard and not easy broken? Actually our bentonite cat litter not just made one size granules, the size is 1-3.5mm, which could make the cat litter gather together tightly and clumping fast, hard, not easy broken.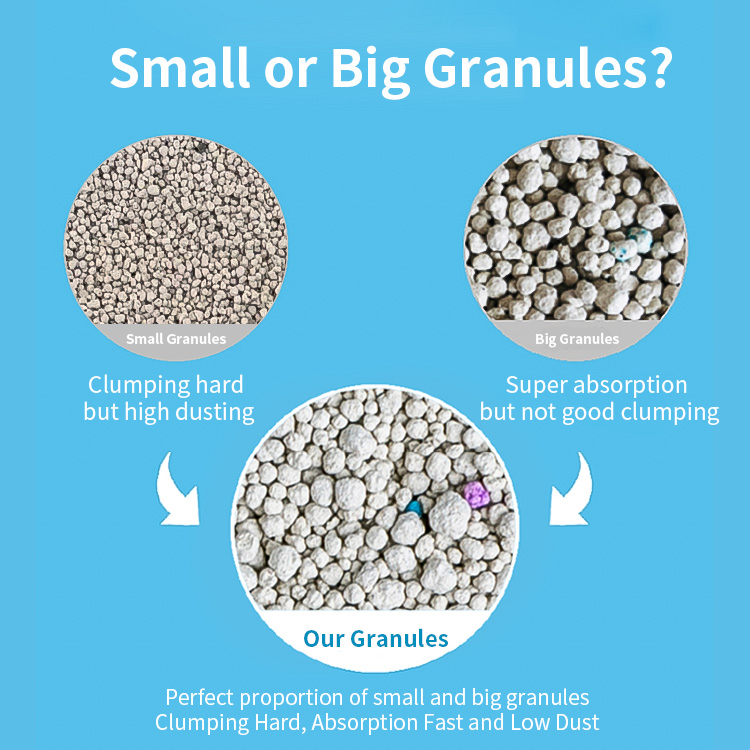 Best clean bentonite cat litter

Dedusting by many procedure and times, our bentonite cat litter is free dust when coming out from the machine. It could creat a little dust when delivery to the destination, but not much and won't be a big problem for cat owners.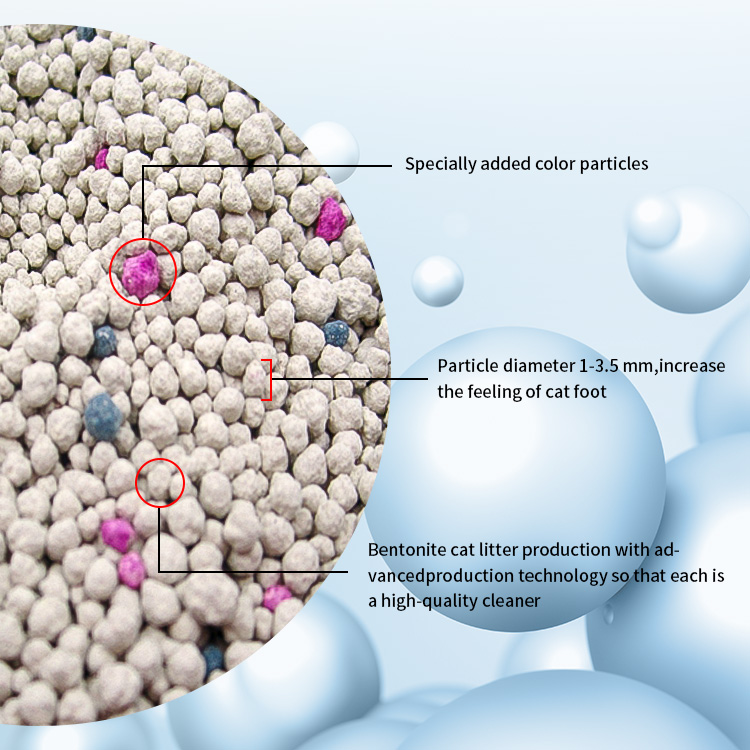 Bentonite cat litter HS code: 382499999
With the export about 1000tons per day, our bentonite cat litter receive well welcome our customers. No matter if you are well know about bentonite cat litter or just come into this business, you will satisfied with our professional and server in the process of cooperation.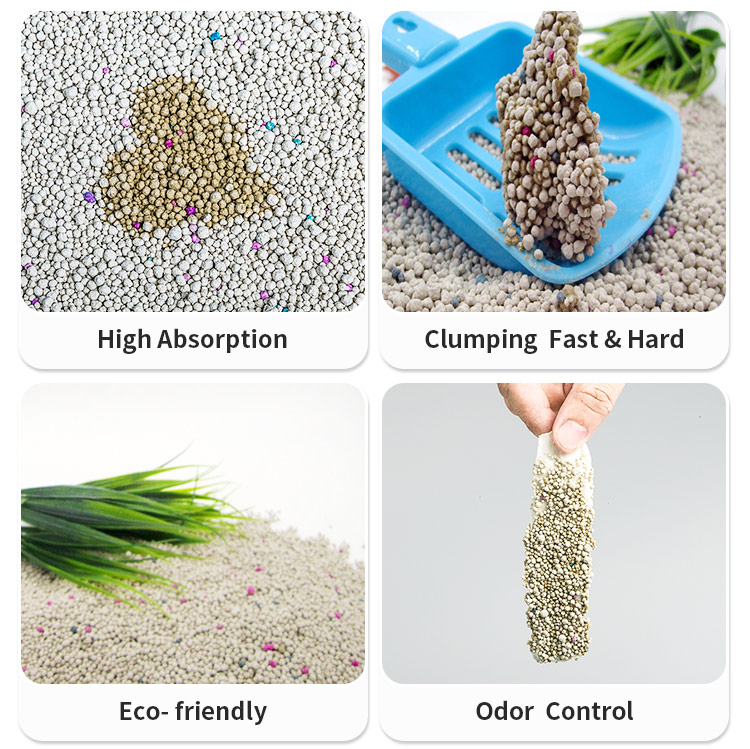 Our bentonite cat litter production process: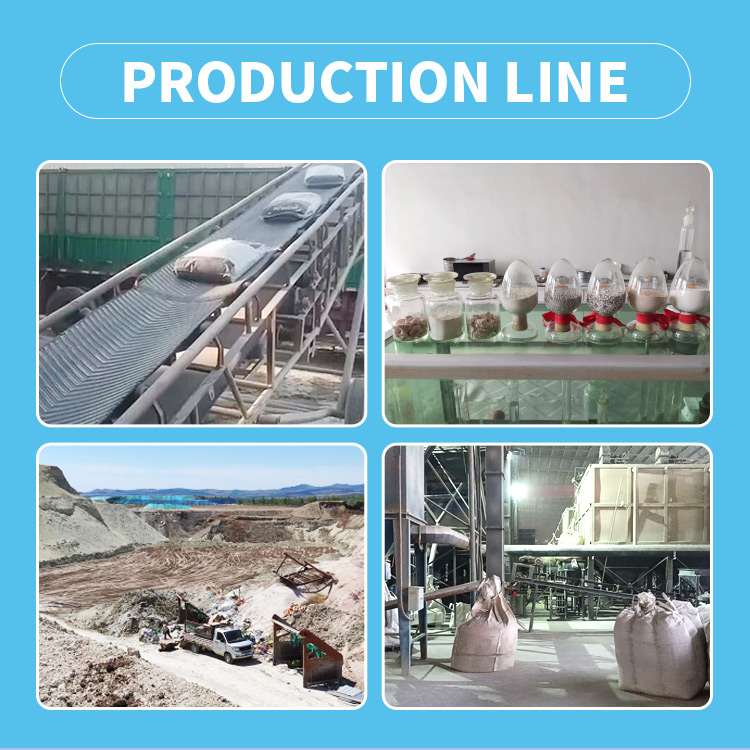 Besides bentonite cat litter, other products for your choice