Silcone Crystal Gel cat litter with highly absorption popular in Europe
Product description

Description: Crystal cat litter
Specification: 1-8mm
Brand: ODM / OEM service
No dust, Non-Toxic, Environmental, Antibacterial
Product advantages
Ultra-light weight, high absorbing power, do not stick to the legs, absorbs bad smell.
Our silica gel crystal cat litter can absorb urine efficiency. Dried, reduced stools can be easily scooped up and discarded.
Dry and comfortable
The silica gel crystal, can quickly absorb moisture and odor, keep litter dry, kill bacteria.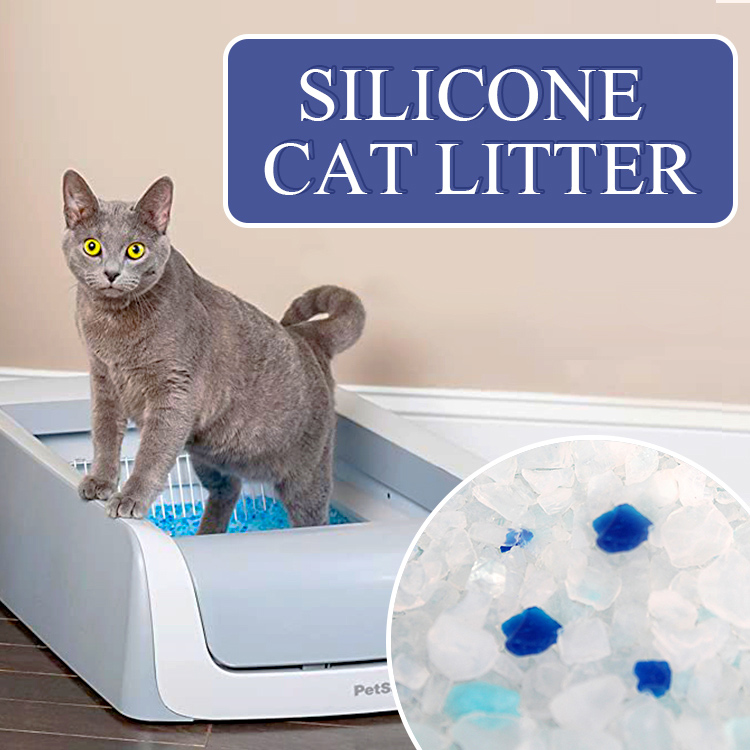 Dosage reference:
one bag for one cat, one month; two cats, about 15 days; three cats, about 10 days.
The main ingredient is silicon dioxide (non-toxic and non-polluting), which is an ideal new-type pet waste cleaner and household green environmental protection product. The appearance of silica gel cat litter is white granular, light in weight and not easy to break. It is the most popular cat litter product in the international market today.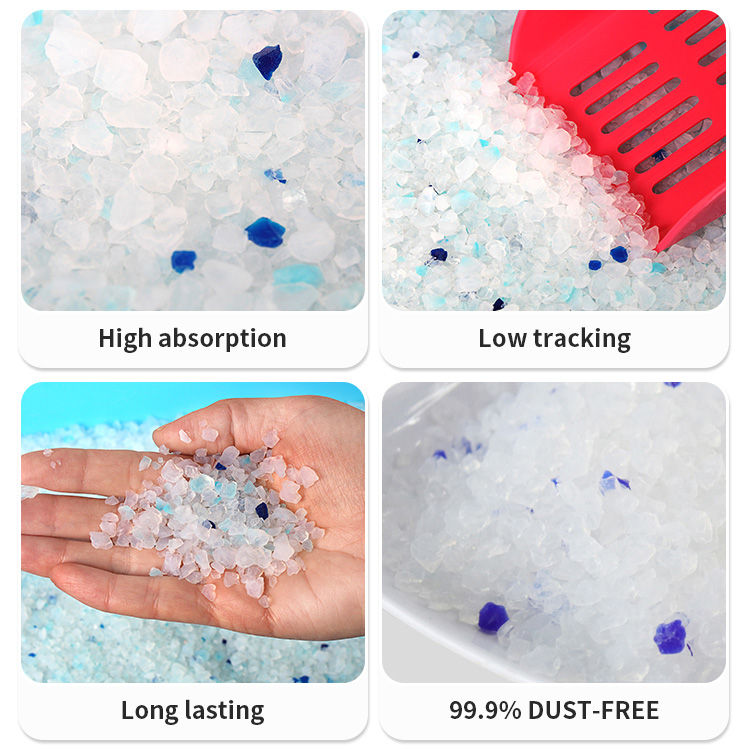 Why we should to choose you?
We are the professional pet products supplier in China
1. Customization available – custom colors, design and packaging
2. Samples available – you can claim a sample from us, it usually takes 3-10 days using express delivery
3. Wholesale available – we accept small orders
4. Big variety of products – we have a very rich pet product line where you can find products which meet your needs

Certificated by many authorities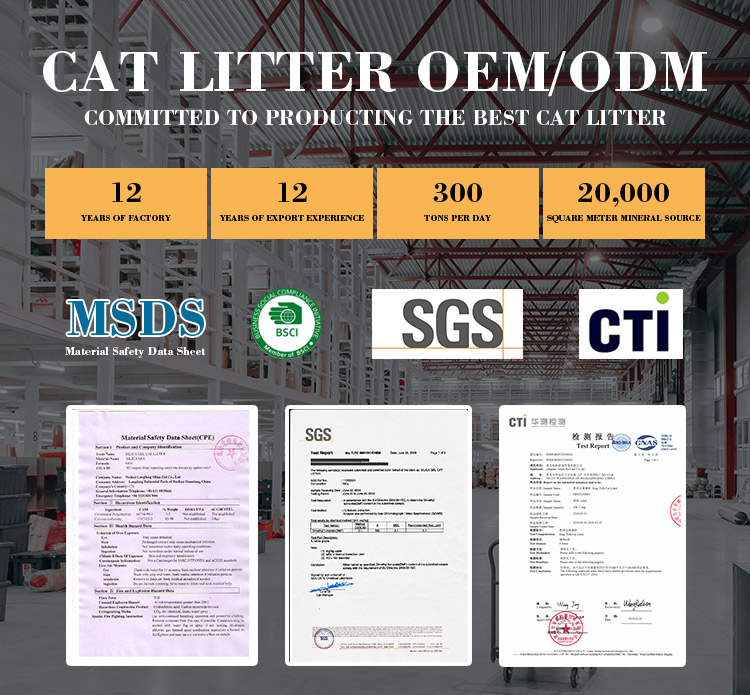 Other Products for your choice: