Soybean Tofu cat litter is quick clumping control odors effectively in France
Green Pet Care Factory as a cat litter manufacture with 10 years experience, produce 100% natural biodegradable Tofu and Corn cat litter is the most popular cat litter now.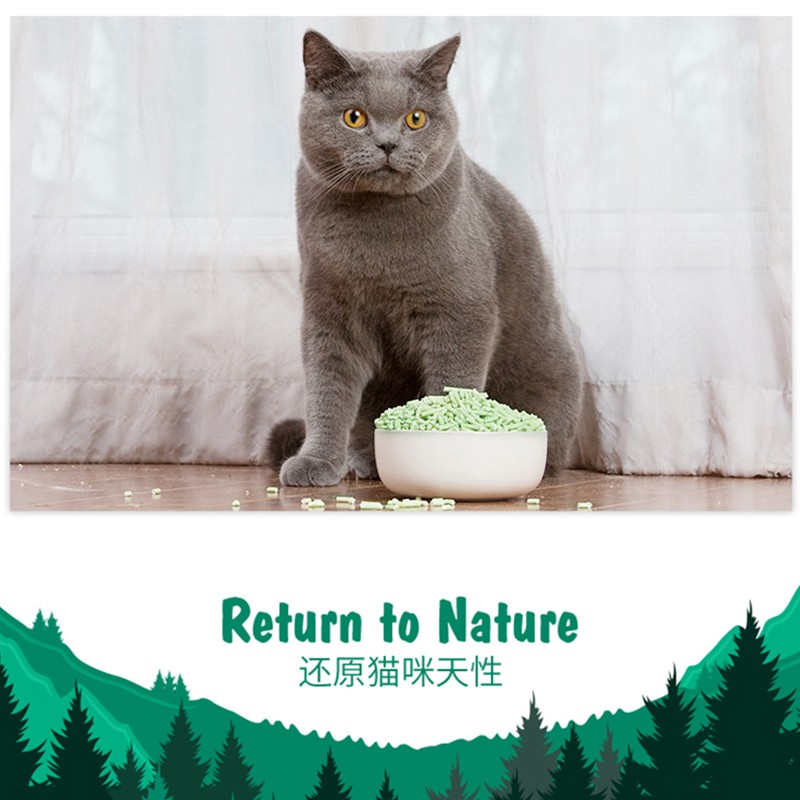 It is 100% Natural Eco-friendly and nontoxic, no harm to pets even eaten.Super water absorption: 420%.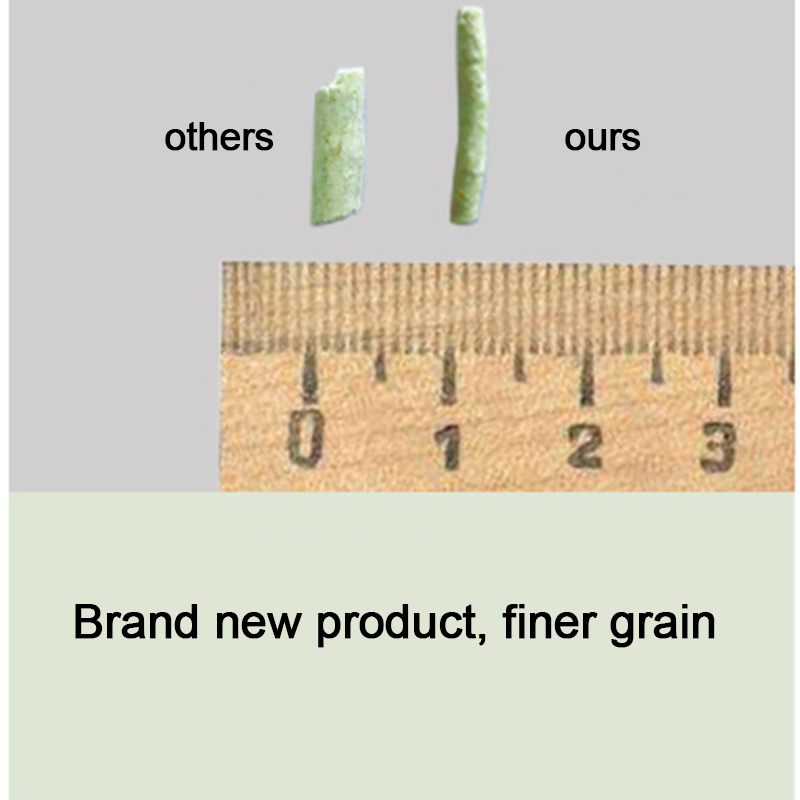 100% Dust Free, less track, long durable use life. Economical Usage. Odor control, various color and perfume choice.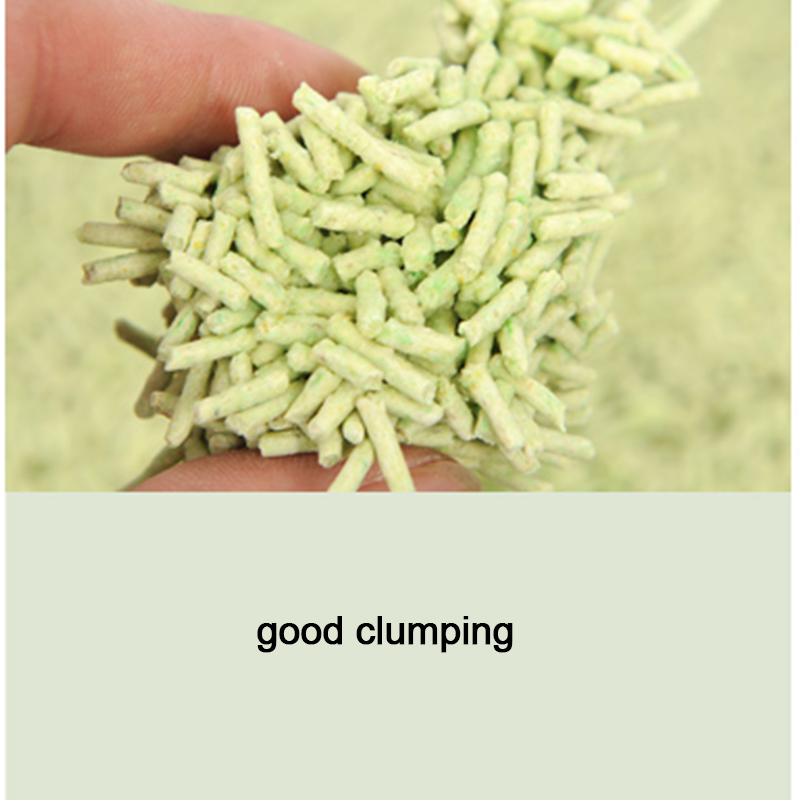 100% biodegradable. Flushed into toilet or garden as natural fertilizer.
Proven Customer Satisfaction:

Our Tofu Cat litter's popularity is a testament to its effectiveness.

Satisfied customers and contented pets are the drivign force behind our product's success.
When you're ready to provide cat owners with an exceptional tofu cat litter experience,
partner with us to introduce our best-selling Private Label Tofu Cat Litter to your market.
Elevate your brand, cater to your customers' needs, and enhance the lives of cats all across the France.
Contact us today to explore how you can harness the power of this exceptional product for the success of your business.
What makes Private Label Tofu Cat Litter the best-selling choice in the France?
- Our Private Label Tofu Cat Litter offers unmatched odor control, minimal dust, superior absorption, and extended lifespan.
These qualities, combined with customizable private labeling options, have made it a top choice among cat owners.
Is this cat litter virtually dust-free?
- Absolutely. Our formula is designed to minimize dust, providing a cleaner and healthler environment for both cats and their owner.
How does this Tofu cat litter control odors effectively?
- The advanced absorption properties of our Tofu cat litter quickly capture moisture and neutralize odors, leaving the environment fresh and odor-free.
Can you explain the Private Label program?
-Our private label program allows you to customize packaging and branding, enabling you to offer a unique product that aligns with your brand identity.
How does the absorption of Tofu cat litter contribute to easier maintenance?
- Upon contact with liquid, our tofu cat litter forms solid clumps that are easy to scoop, resulting in hassle-free maintenance and less frequent litter changes.
What sets this cat litter apart in terms of customer satisfaction?
-The satisfaction of pet owners and their contented cats speaks volumes about our product's effectiveness and quality.
How can I get started with offering this best-selling cat litter?

-Reach out to us to discuss how you can integrate our Private Label Cat Litter into your product offereings. We're here to support your business success.
Experience the difference that our best-selling Private Label Tofu cat litter can make for your customers and your brand.
Contact us today to learn more and explore the possibilities of offering this exceptional product in your market.
Top-selling Privated Label Tofu cat litter in the France
When it comes to offering the best cat litter solution that resonates with pet owners in the Italy, our Private Label
Tofu cat litter stands as the clear choice. With its outstanding features and performance, it's no wonder this product
is a favorite among cat lovers across the nation.
Paw-Friendly Comfort:
Cats deserve comfort, and Tofu cat litter delivers. The soft and gentle texture of the granules ensures that
your cat's paws are treated with care, encouraging natural behaviors.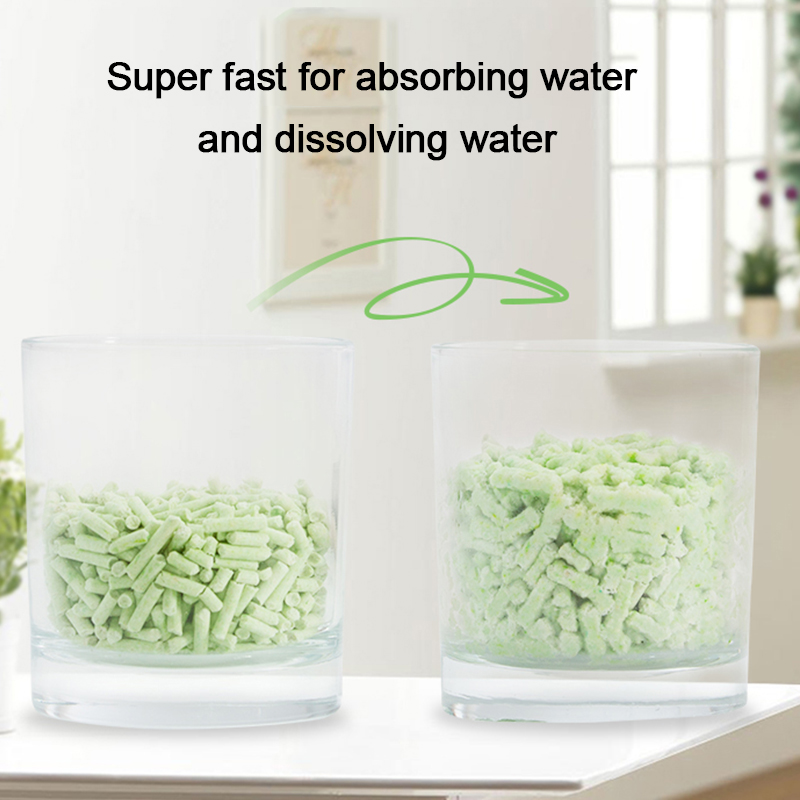 Green Pet Care supply different flavor Tofu and Corn cat litter, such as: Peach Flavor, Lavender flavor, Green tea flavor, Coffee flavor Tofu cat litter, Active carbon or as requirement.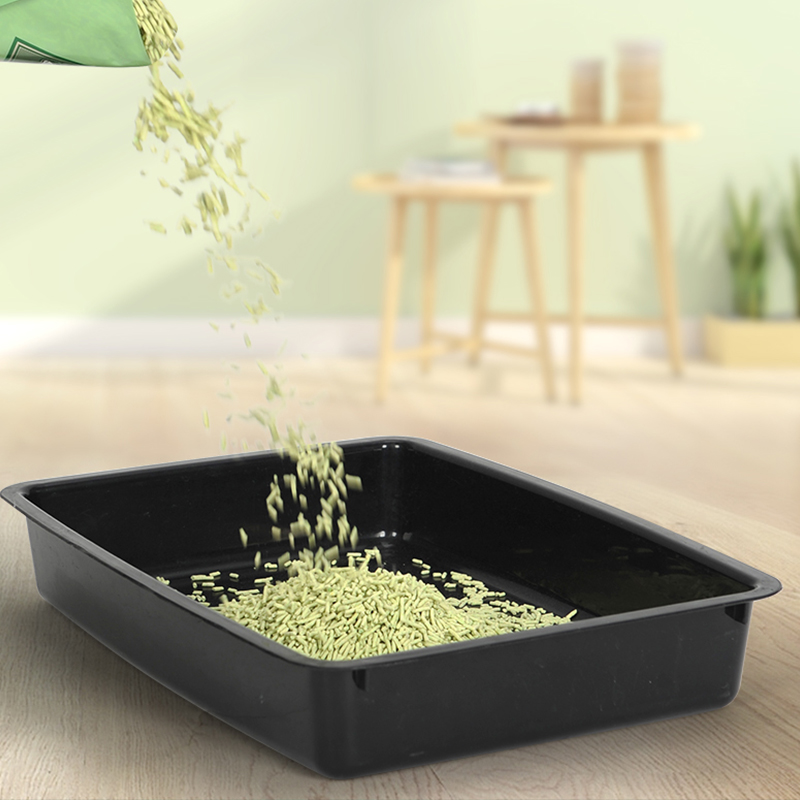 Green Pet Care Tofu cat litter clumping is very hard, it is very easy to scoop out from cat toilet.
Keep your house clean long time.
Tofu cat litter can be Flushable toilet.
A