You may heard of the food tofu before, but what about cat litter?Tofu Cat Litter is made of a soya residue,corn starch and guar gum. which has a high absorption, fast clumping effect and odor control. It can absorb the cat's urine in a few seconds and then clumps which is easy for cat owners to scoop out the clumped litter.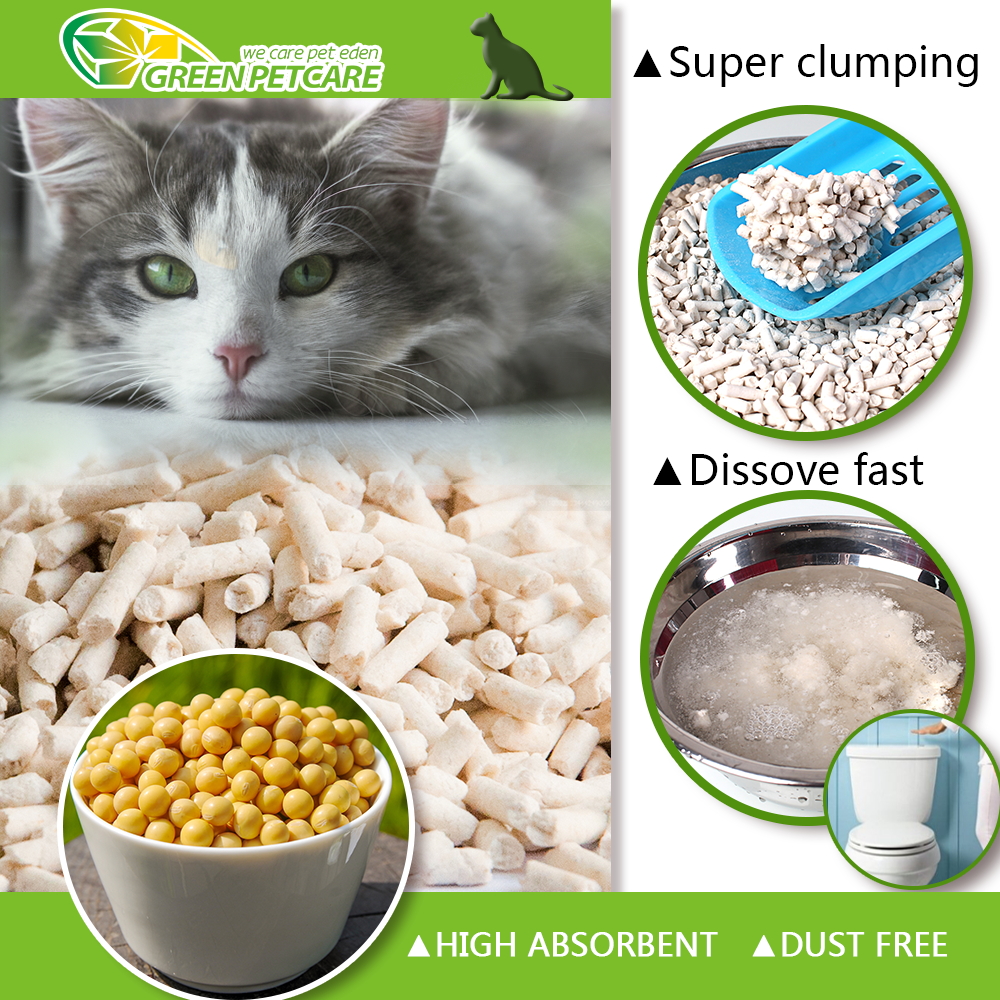 Why is tofu cat litter popular in recent years?
Tofu cat litter is a kind of biodegradable and flushable cat litter,which is eco-friendly to evironment.It can be flushed in toliet,it can save the cat-ower's time to dispose them.It also can be buried in the garden as a fertilizer,which can make the soil richer.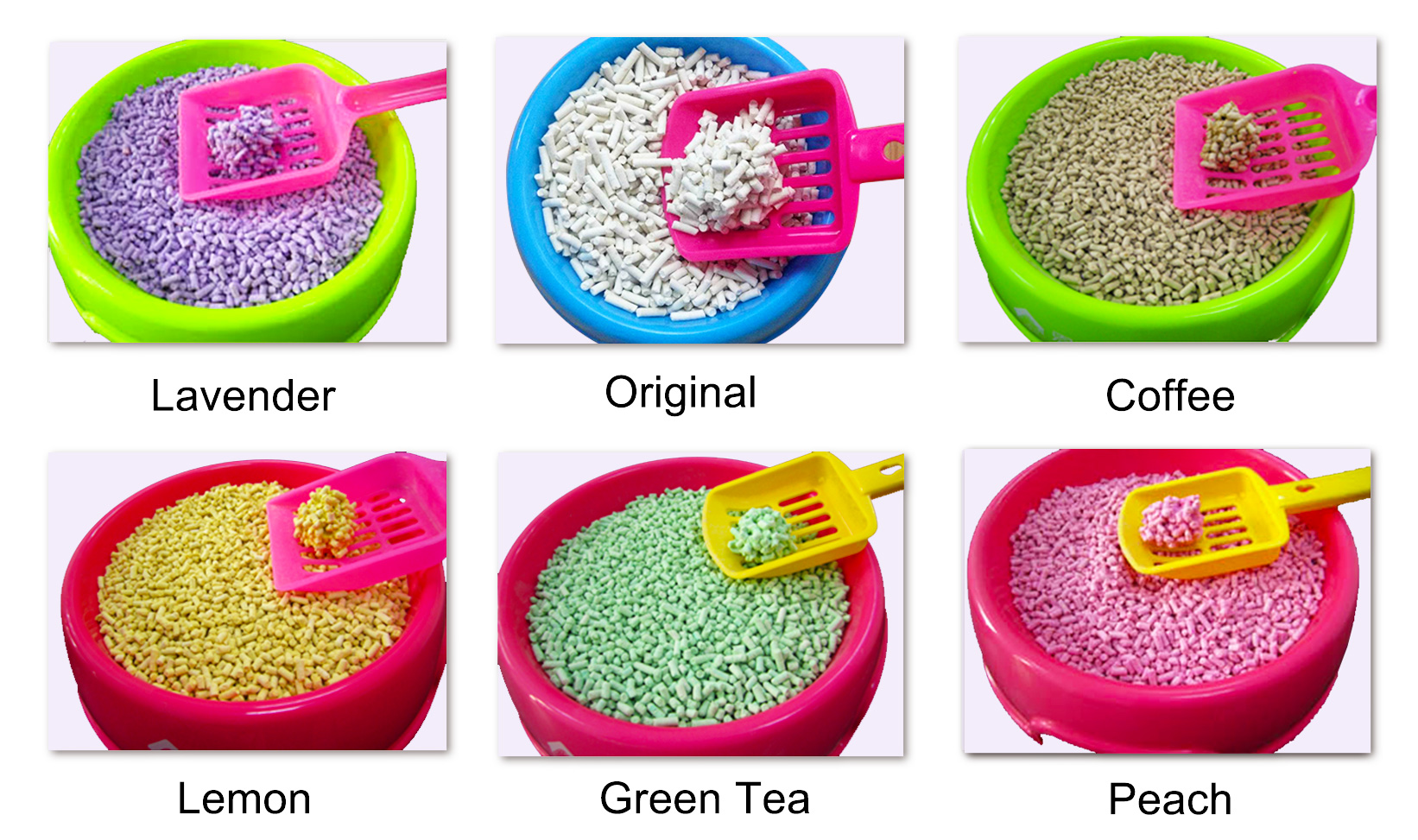 How does the tofu cat litter to cover the odors?
Usually there are several scents of tofu cat litters,such as lavender,coffee,lemon,green tea,peach and so on.This scents will help to cover the odors.For the cat owner, they need to scoop out the clumping from litter box every day,this will help to eliminate the orders.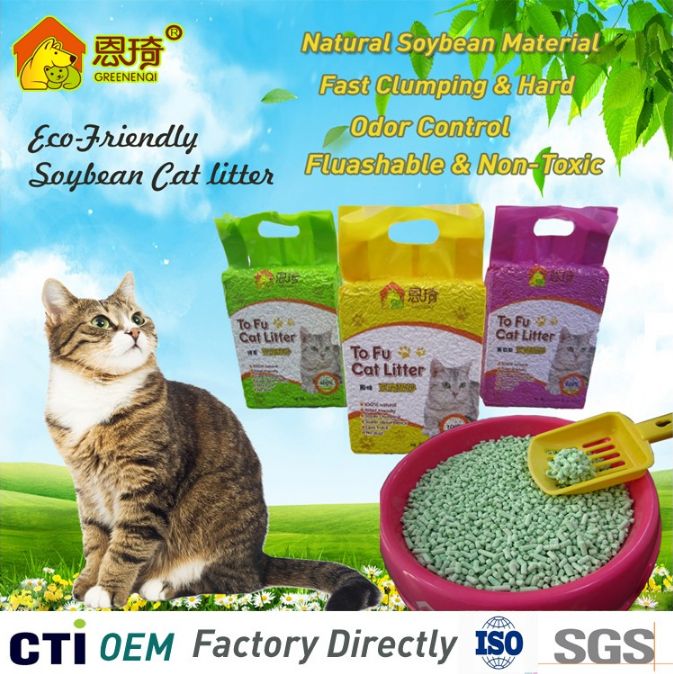 What we should do when the kitten eat the tofu cat litter by mistake?
First you needn't to worry about it if your kitten eat it by mistake,the tofu cat litter is untoxic.Its main material is soya residue,and it has passed ISO and SGS audit.But you still need to tell your kitten this is not a food and try to stop them to eat it frequently.