Puppy training pad is a disposable sanitary product specially designed for dogs. It has super water absorption capacity. The surface material can keep dry for a long time. Generally speaking, it contains high-grade antibacterial agents, which can deodorize and eliminate odors, and keep the house clean and sanitary.It also can improve your quality of life and save you a lot of precious time dealing with pet feces every day. In Japan,Europe and American, puppy training pads are almost a must-have "life item" for every pet owner.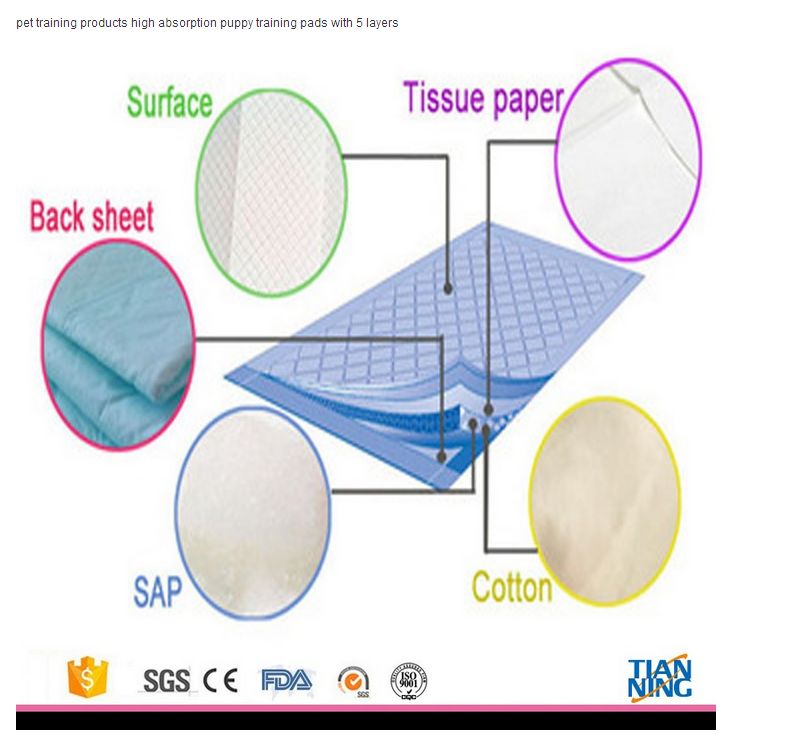 What is the structure of puppy training pads?
1. Fluff pulp: imported from America,GAP Company.
2. SAP: we buy from the best SAP manufacturer in China.
3. PE film: produced by our own workshops.
4. Non -woven fabric: produced by our own workshops.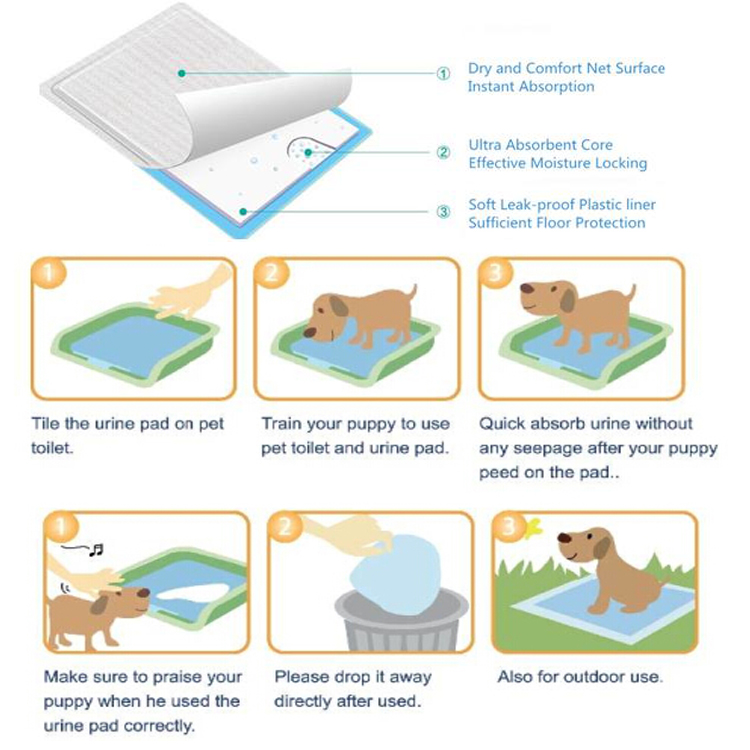 How to use the puppy training pads?

Tile the pee pads on pet toilet.


Train you puppy to use pee pads and toilet.

It will abosrb the urine quickly and eliminate the odors.

Don't forget to praise you puppy when he use the pee pads correctly.

Please drop it away when it is used.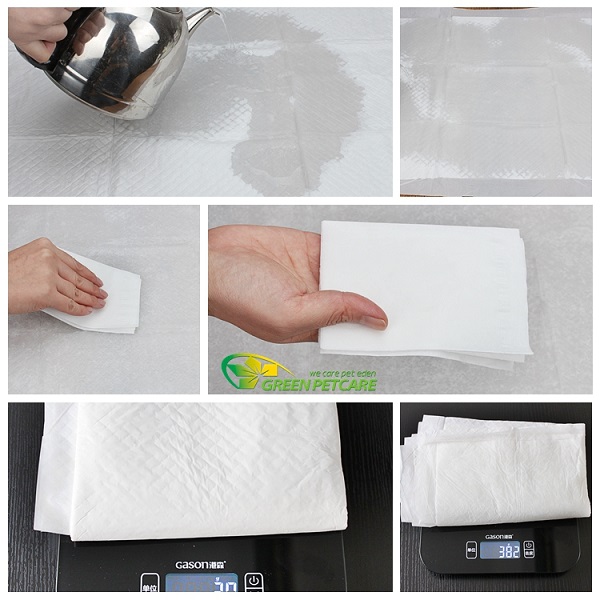 How does puppy training pad works?
The water absorption will be determined by the content of SAP,which is super absorbent polymers.The higher the content,the better the abosrption. It means the price will be influcted by the SAP. If there is enough SAP,however there are 8 cups of water or more,the pee pads can abosrb it soon.And also even if the pads absorbed a lot,the surface will be dry.