Best Clumping Corn cat litter factory in China
Our Clumping corn cat litter is made by feed-grade corn such renewable resources as main material, mixed with edible starch adhesives, calcium carbonate and deodorant, after semi-ripening, then granulated, through sifting, further drying, finally vacuuming into columnar shape cat litter, less track on the floor. It's clean flavor for good deodorization, no-toxin, no dust, light weight, quick absorption, clumps tighter and faster, able to scoop out to flush into toilet and biodegrade within 15 seconds, no work to dispose garbage, no waste of the forest resources. A kind of newest environment friendly cat litter nowadays.
Characteristic:
100% nature materials:
Made by feed-grade corn, semi-ripening and sterilizing, easy to store long.
Highly Absorption & Super Clumping:
The tofu cat litter can fast clumping when absorbing water in 1.5 seconds. Utilize natural plant component and edible agent, nontoxic, no harm to pets even eaten. Add the anti-bacterial components with good antibacterial function.
Less Tracking & Low Dust:
Granulated into columnar shape, not easy to take out by the cat's paws and keep the floor clean. Clean flavor for good deodorization and keep the air clean. No dust, no problem of dust allergy.
Flushable into Toilet:
Strong capability to absorb odor and liquid, double effects as the similar product. Biodegradable and recyclable, scoop out to flush into toilet or garden as natural fertilizer.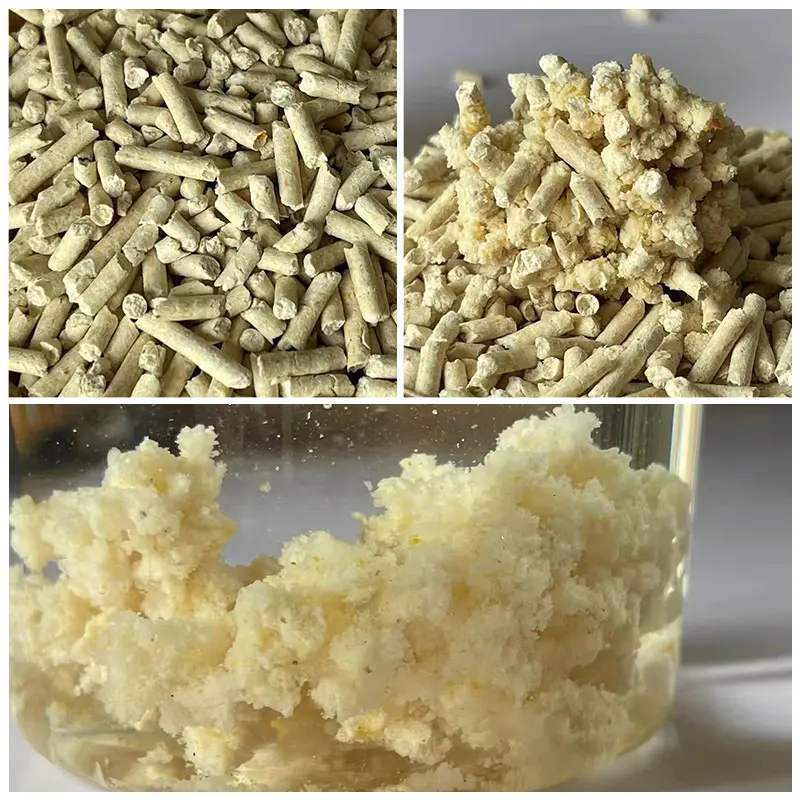 The specification:
● Moisture: ≤12%
● Smell: clean flavor, or added lavender flavor as customer requirement
● Appearance: diameter 2.5-3.5mm, length 3~10mm, yellow column.
● Water absorption: 300%
● Density: 500-600g/l
● Compressive strength: 900g
● 20ml water agglomeratic test: good agglomeration with 35-40g each lump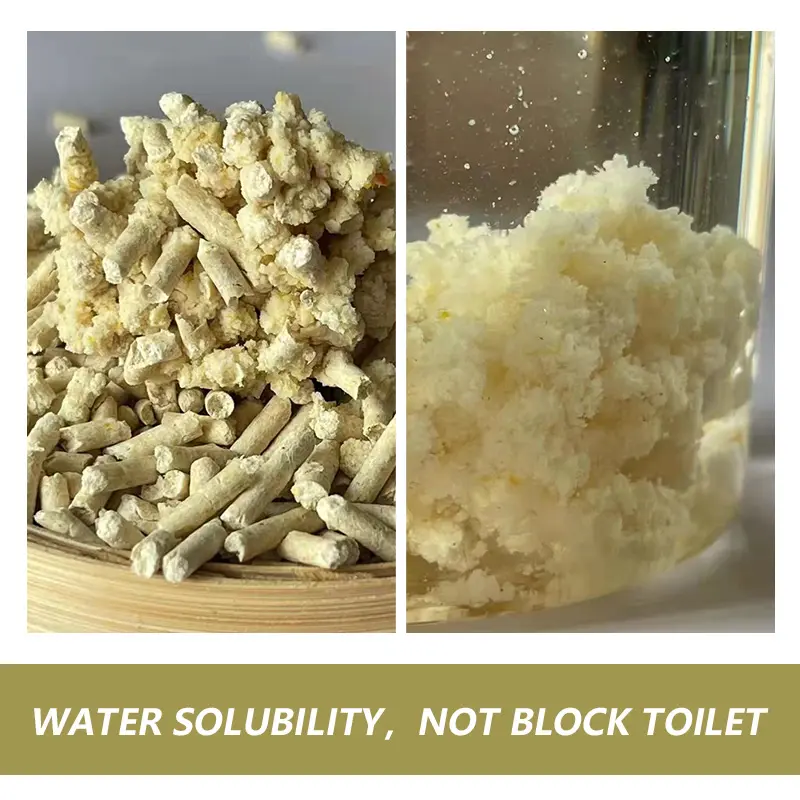 Different flavor : Original, peach, lavender, green tea, activated carbon, broken or customized accroding to customer requirements.
PACKING:
It can make different type packages type, Plastic bag, Woven bag. 5L, 6L, 7L, 8L, 10L, 2.5kg, 3kg, 4kg, 10kg.
OEM is ok according to your private label design.
Product Lodaing Show: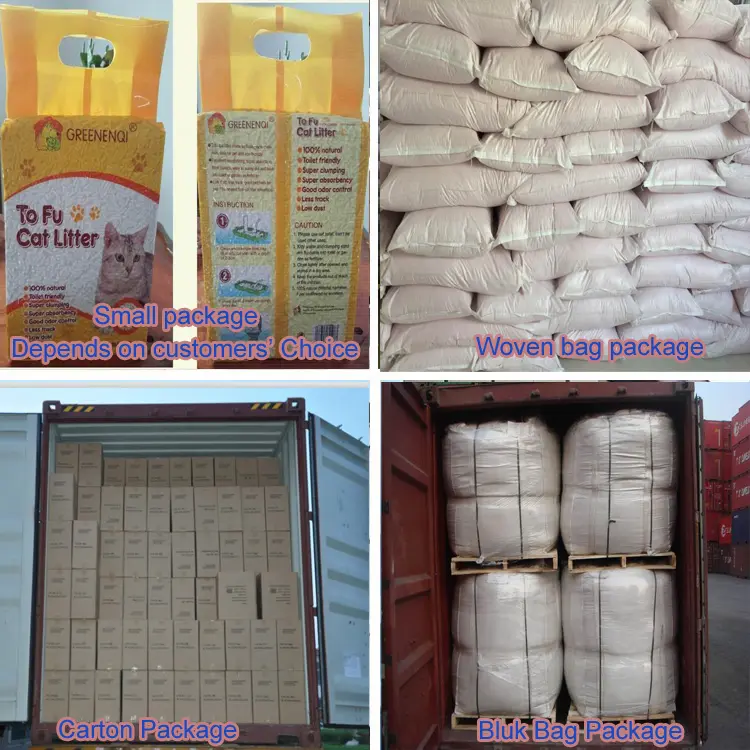 How to use ?
lPut one layer of cat litter about 5-8cm onto clean litter tray.
lClean garbage periodically to keep it clear.
lIf there are many cats,period can be adjusted.
lCat litter that has fully absorbed should be cleaned timely
lWhen not in use,cat litter should be put at dry place

Certificates &Factory:
We have done BSCI, CTI, ISO certificate which reveal our good quality.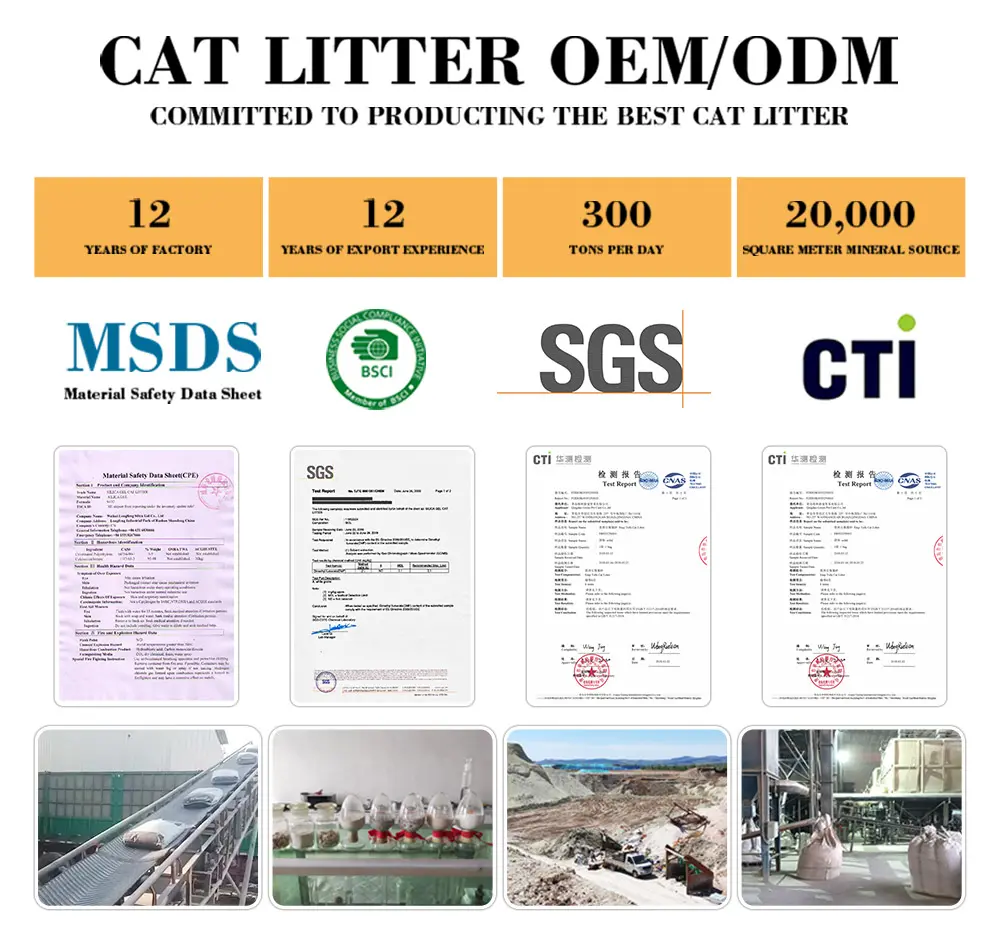 Exhibition:
Greenpet build a friendly relationship with customers at pet exhibition, Such as Interzoo, CIPS, Pet-fair Asia.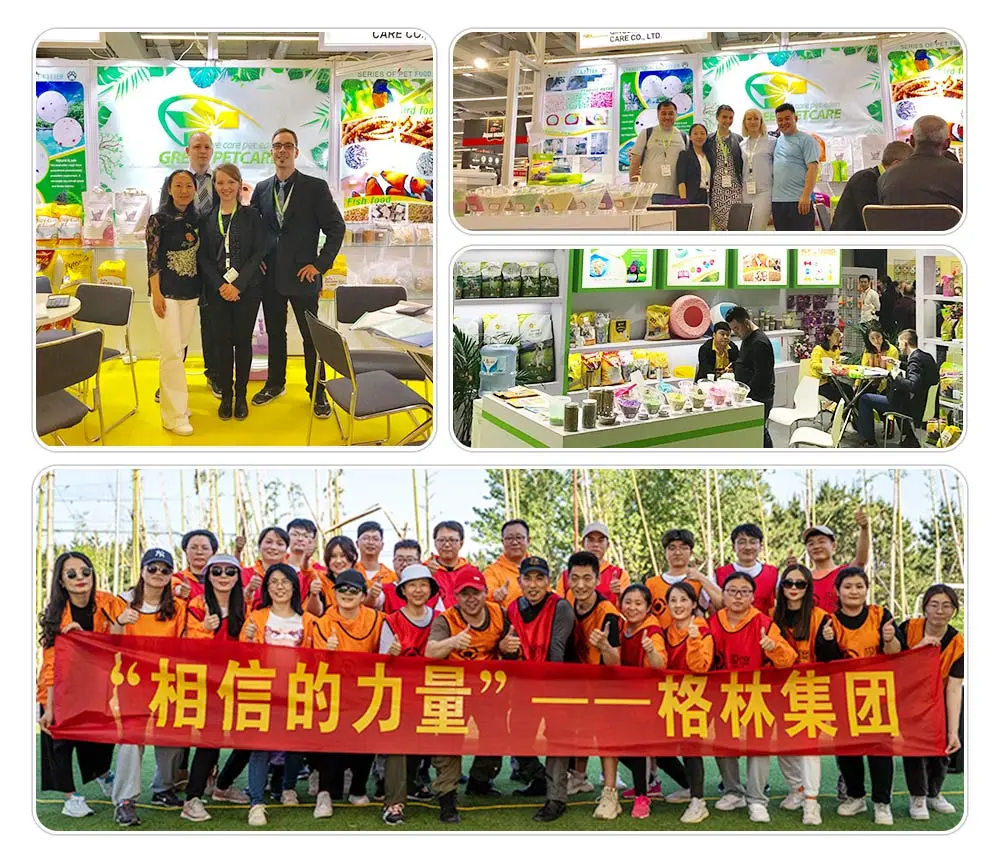 GREEN PET CARE CO,. LTD. is a professional cat litter manufacturer and export company. Besides corn cat litter we, also supply bentonite cat litter, silica cat litter, tofu cat litter, pine and paper cat litter.
Our cat litter enjoys a good market in North America, Europe and Southeast Asia, receiving warm welcome and good praise among our customers.
For detailed information please contact us