Best Premium clumping cat litter in EU
The test of Premium clumping cat litter:
Premium clumping cat litter is a upgrade product of tofu cat litter, a kind of biodegradable cat litter, which is with high absorption and fast clumps. It's made from pea fibre, corn starch and guar gum. And it is also non toxin, eco-friendly and flushable. It can be flushed into toilet or buried into garden as fertilizer. No extra work to dispose.

Compared with bentonite cat litter and silica gel cat litter, it is a plant based cat litter. Long with environment protection concept is getting more popular, it was brought into focus in this year.
Compared with normal tofu cat litter, it can absorb the water very quickly and clumps hard. The clumping can be dissolved into water and flushed into toilet. There is no extra work to dispose it.
Why is Premium clumping cat litter popular in Europe?
As we all know Tofu cat litter is the most popular cat litter in the world especially in EU, and the pellet is normally between 3mm-4.5mm, and more and consumers in Europe would prefer a cat litter which has high absorption and faster clumping than
Because tofu cat litter is 100% natural, it is light in weight, it clumps fast, and can be flushed into the toilet or used as flower fertilizer, so it is very popular with consumers all over the world, especially those from Europe. The more tofu cat they use, the higher requirements for tofu cat litter, for example, they require a stronger water absorption, faster agglomeration, etc. Our new products-Premium clumping cat litter just meet the needs of the European market. That is why it is popular in Europe.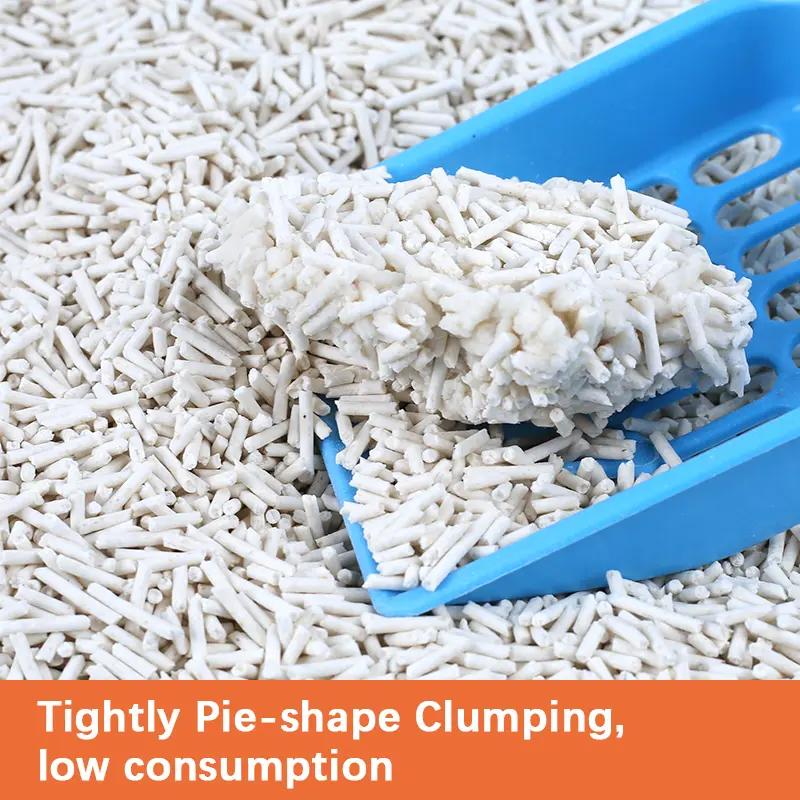 Characteristics
1. Healthy and Natural Raw Materials
2. 1.5 seconds fast clumping & east to scoop
3. Thinner clumping & Avoid to stick to the bottom
4. Flushable & dissolve quickly
Specification
● Moisture: ≤12%
● Smell: clean flavor, or added lavender flavor as customer requirement
● Appearance: diameter 2.5-3.5mm, length 3~10mm, white column.
● Water absorption: 300%
● Density: 600g/l
● Compressive strength: 900g
● 20ml water agglomeratic test: good agglomeration with 35-40g each lump
Different Flavor: Original, Peach, Lavender, Green tea, Lemon, Apple, Strawberry, Rose, Milk, Coffee, or as customers requirement.
PACKING
It can make different type packages type, Plastic bag, Woven bag. 5L, 6L, 7L, 8L, 10L, 2.5kg, 3kg, 4kg, 10kg.
OEM bag service is also available.
How to use:

1.Fill the litter box with litter to a depth 2-3cm.
2.Remove the cat's excrement and clumps every day.
3.Refresh the litter to keep its depth 2-3cm in litter box.
4.Pour the clumps into toilet or buried in garden as fertilizer.
Our Team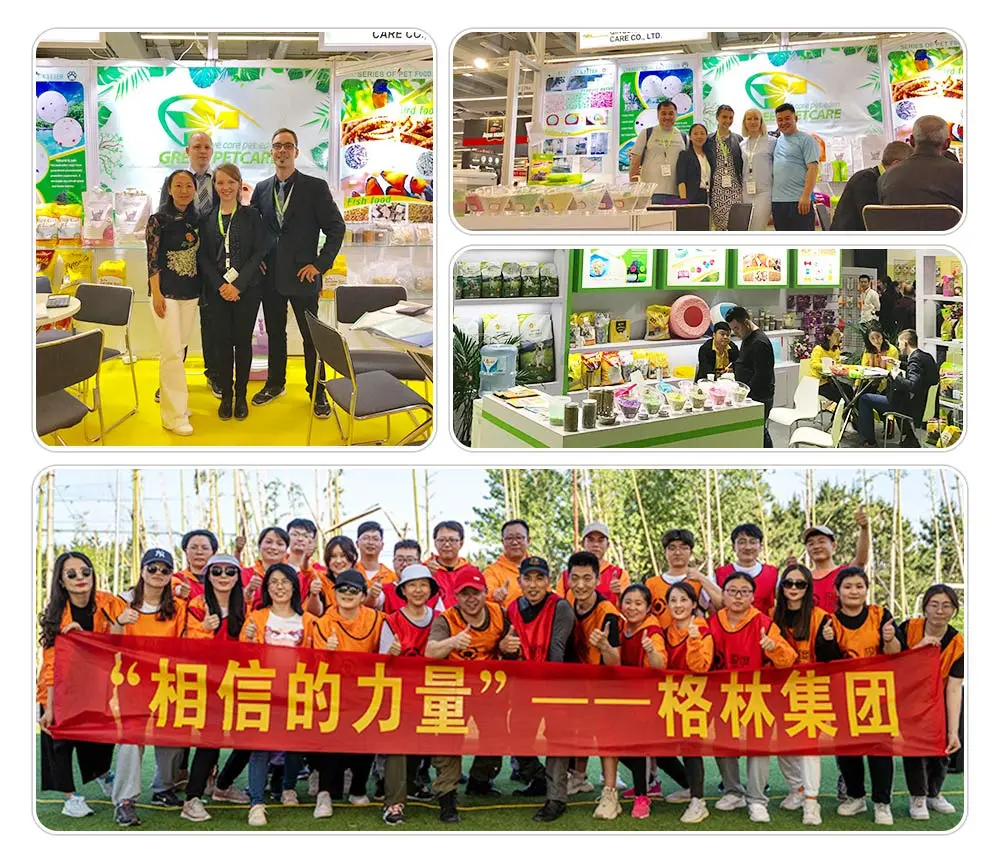 Certificates