Biodegradable bentonite cat litter with highly absorption and good clumping
Bentonite cat litter with its good features of clumping hard, highly absorption and econimic, receive warm welcome in Malaysia, especially for multi-cat owners. Tough many kinds cat litter comes out these years, the bentonite cat litter is always the most popular one.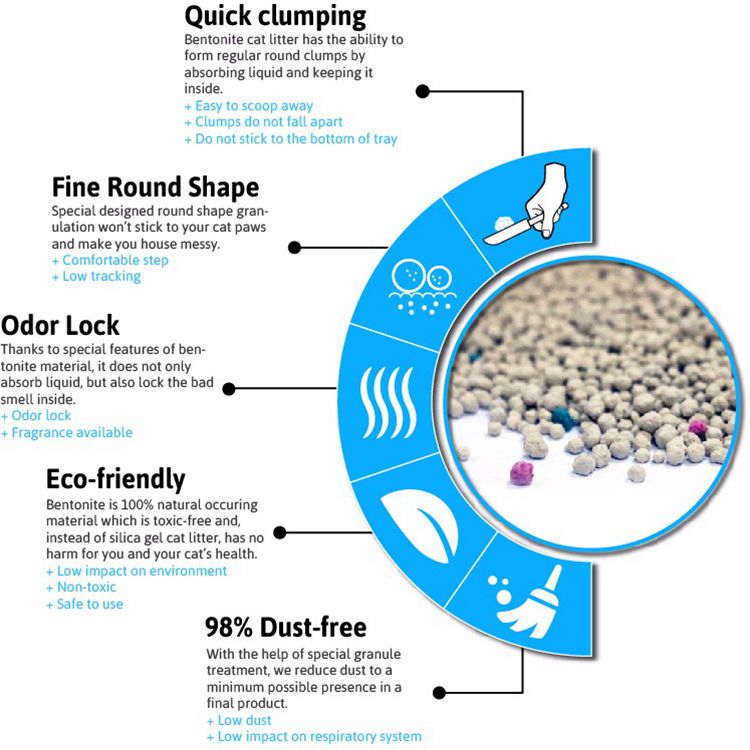 The ball shape bentonite cat litter with red/blue particles receive well welcome among our customers. Some customers wondering what is the special important for the blue/red particles, actually firstly they are pretty, secondly they could relatively remove odor.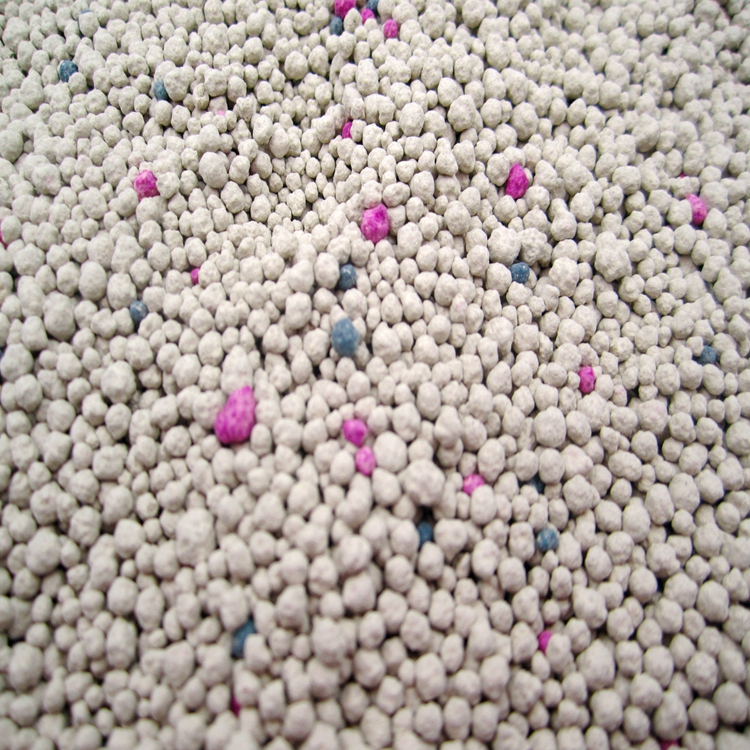 Besides, for bentonite cat litter, we suggest you consider 10L,10kg, 20kg package. Firstly these package are very econimical, besides, 8cm should be always be kept in cat litter tray.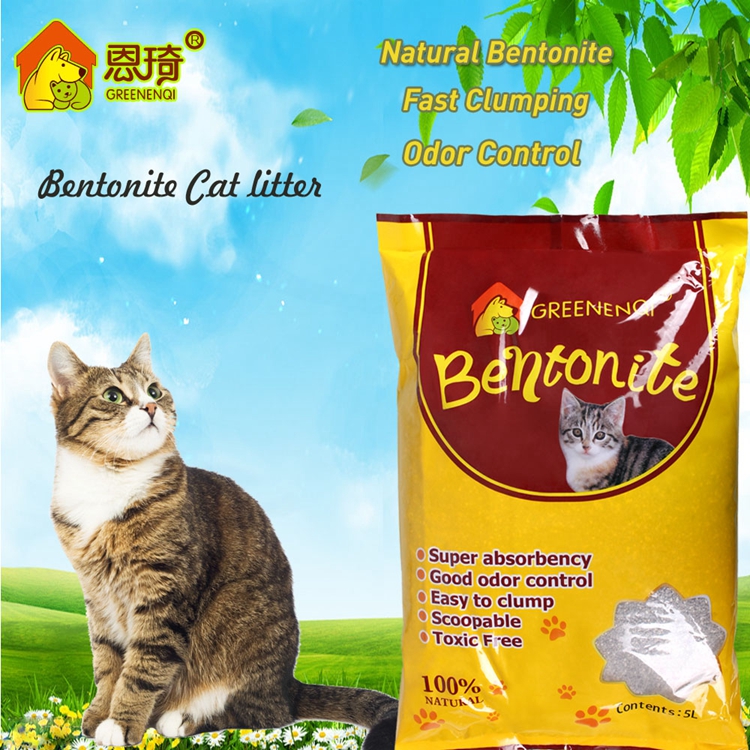 About the price and other details, pls be free to contact us.