Tofu cat litter on sale in Bulgaria
Tofu cat litter is made of beancurd residue as main material, mixed with corn starch, vegetable adhesives and deodorant,shape into columnar sand, less track and good foot feels for pet. It is clean flavor for good deodorization, no-toxin, no dust, quick absorption, clumps faster and harder, scoop out clumps and flush into toilet or garden as fertilizer, biodegradable, no work to dispose garbage
Tofu cat litter characteristic
1.Natural Eco friendly and nontoxic, no harm to pets.
2.Super water absorption ≥300%, hard clumping to scoop out.
3.99.5% Dust free, less track, long durable use life. Economical usage.
4.Odor control, various color and perfume choice.
5.Flushed into toilet or garden as natural fertilizer.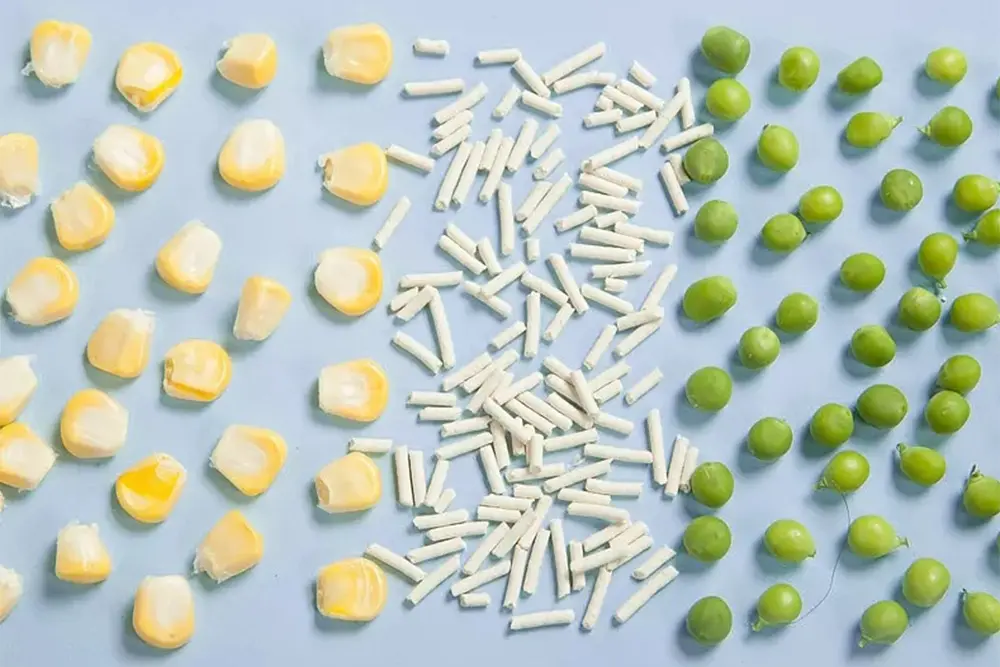 The specification of Tofu cat litter:
Moisture: ≤12%
Smell: clean flavor, or added lavender flavor as customer requirement
Appearance: diameter 2.5-3.5mm, length 3~10mm, white column.
Water absorption: 300%
Density: 500-600g/l
Compressive strength: 900g
20ml water agglomeratic test: good agglomeration with 35-40g each lump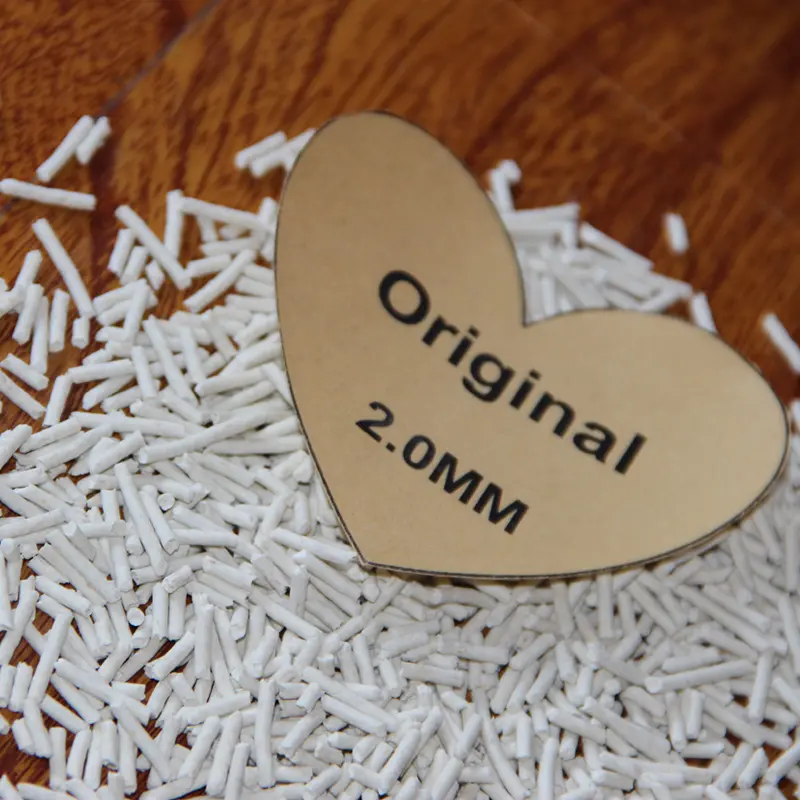 Different Flavor:
Original, Peach, Lavender, Green tea, Lemon, Apple, Strawberry, Rose, Milk, Coffee, or as customers requirement.
Popular Packing in Bulgaria:
2.5kg, 2.6kg, 7.8kg, 6L or packed as customers requirement.
OEM bag service are available.
Production line: