Eco-friendly Tofu cat litter popular in Singapore
It is made by beancurd residue as main material, mixed with corn starch, vegetable adhesives and deodorant, shape into columnar sand, less track and good foot feels for pet. It is clean flavor for good deodorization, nontoxin, no dust, quick absorption, clumps faster and harder, scoop out clumps and flush into toilet or garden as fertilizer, biodegradable, no work to dispose garbage,. A kind of newest eco friendly cat litter.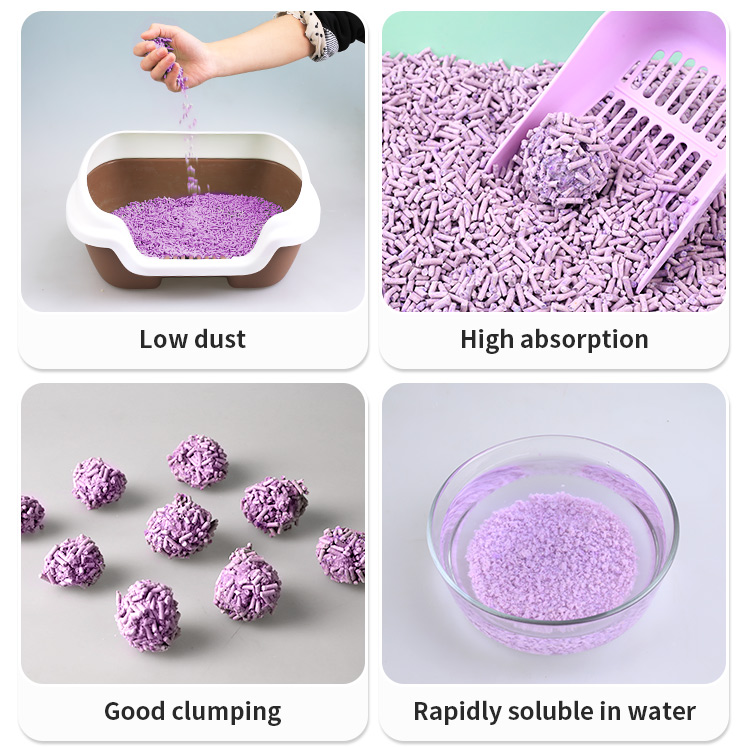 Tofu Cat litter is a kind of fluashable cat litter,which is made of Chinese traditional food- Tofu. 100% food grade raw material,nontoxic for pet, even cat eat.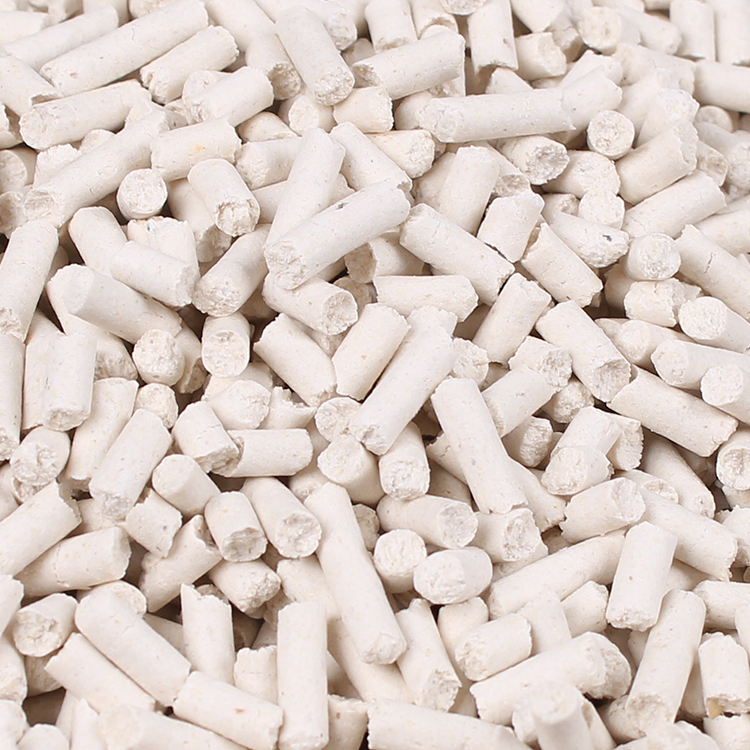 1.Great clumping effect and good absorption, could absorb cat's urine in few secends, then clumped, easy for cat owners to scoop out and flushed into toilet directly.
2.Good ability to eliminate odor, deodorant and anti-bacterial.
3.99% Dust free, protect cat and cat's owner's respiratory health.
4.Various colors and scent for your choice. Now we have original white color, green, yellow, purple, pink, coffee brown 6 colors, and could add different flavors as customers requirements, such like green tea, lavender, peach, apple and so on.
5.Best quality with cometitive price . Our products have passed CTI and SGS test, quality is quaranteed.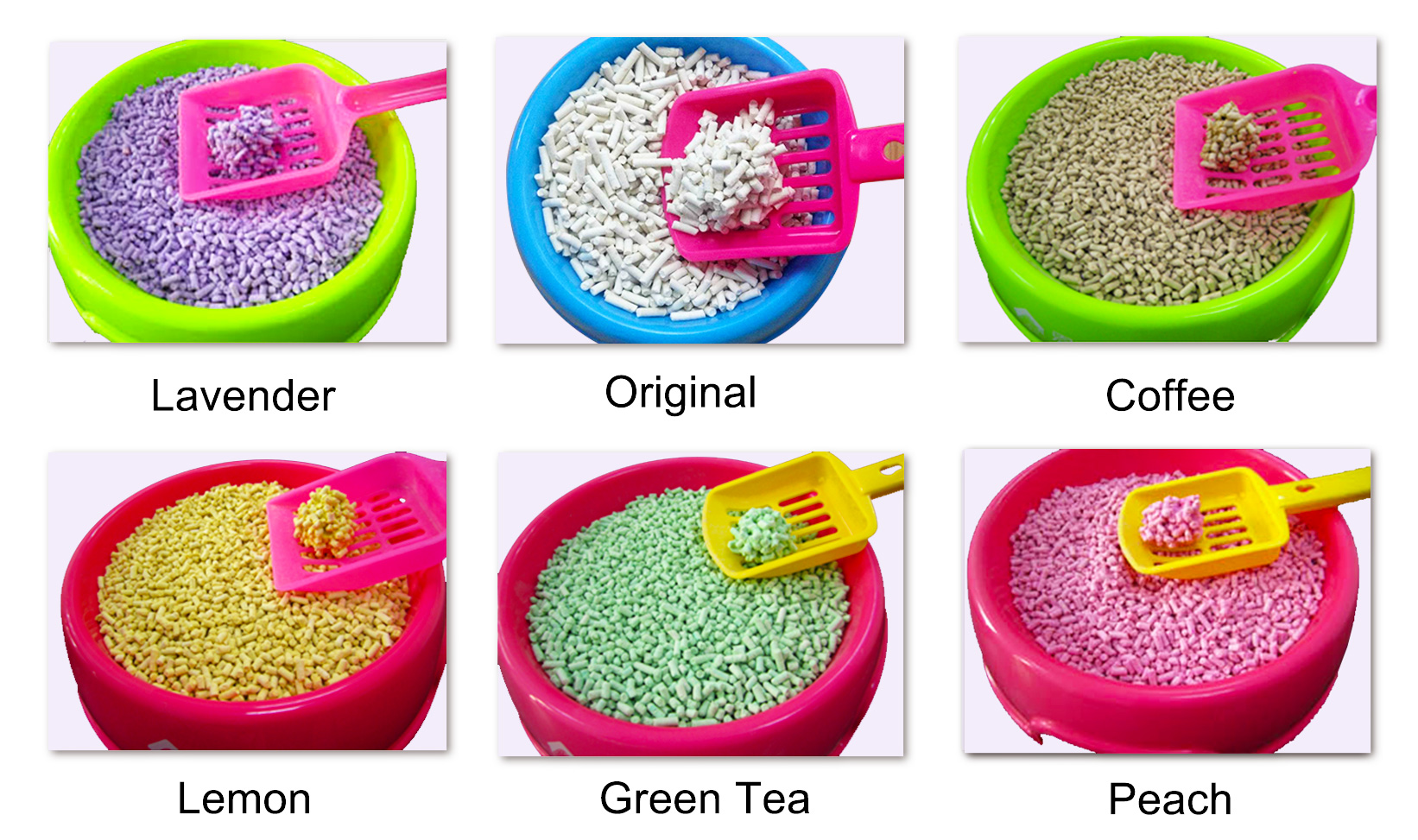 Flavors choice: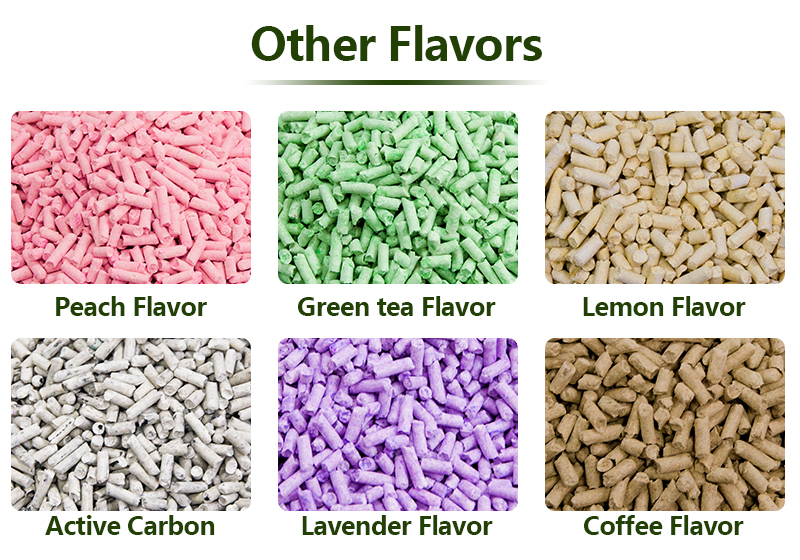 We supply Tofu cat litter for more than 13 years, and here is our production line: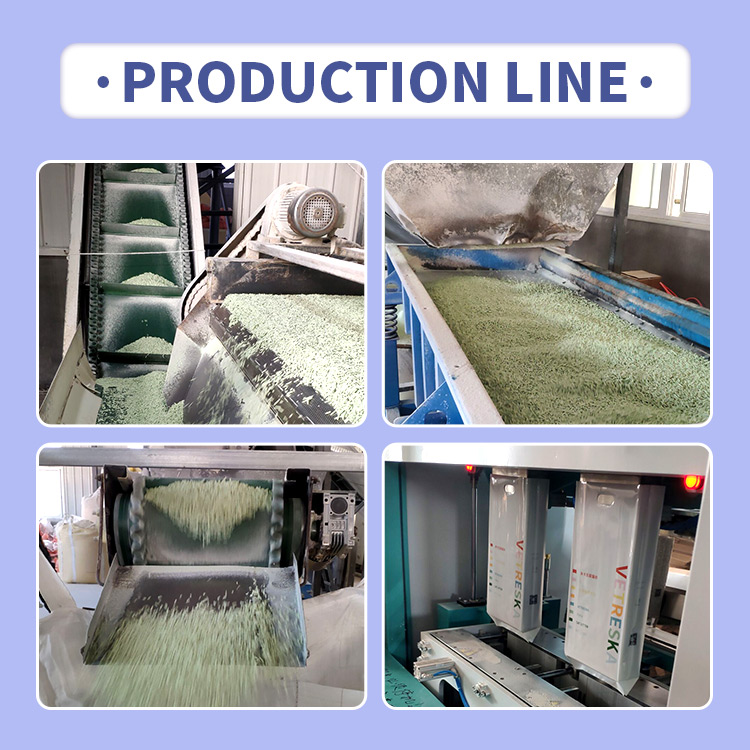 Other popular products for your choice: