Factory price good quality Disposable Pads in Korea
Korea is a market that consumes a lot of Disposable Pads, and more and more brands are rising, so it is very important to choose a correct supplier that can provide stable supplies. We are a dog urine pad factory in China, and there is no problem in quality or supply stability.
Structure and Material:
1st Layer- non-wovens, soft and comfortable, keeps your puppy clean & dry
2nd Layer-tissue paper, soft, fix the fluffy well
3rd Layer-super absorbent polymer, absorb the urine quickly
4th Layer- tissue paper, soft, fix the fluffy well
5th Layer-PE film, waterproof, protect the leakage of the liquid and keep your bed, chair dry and clean.
All the material used in it are biodegradable, security and comfortable.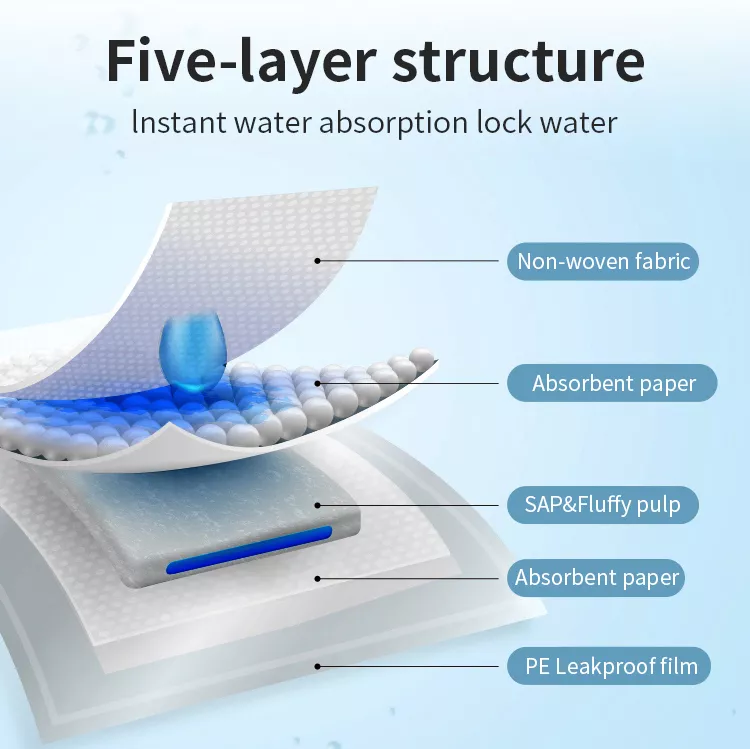 How to use the puppy training pad?
Most of clients like to print above usage on the package,which can guide the consumers to use it correctly.
Attention in usage of Puppy training pad:
The owner need to guide your puppys to use it.When your puppy use it correctly,you should give him a reward.Repeat it several times,the puppy can use it correctly.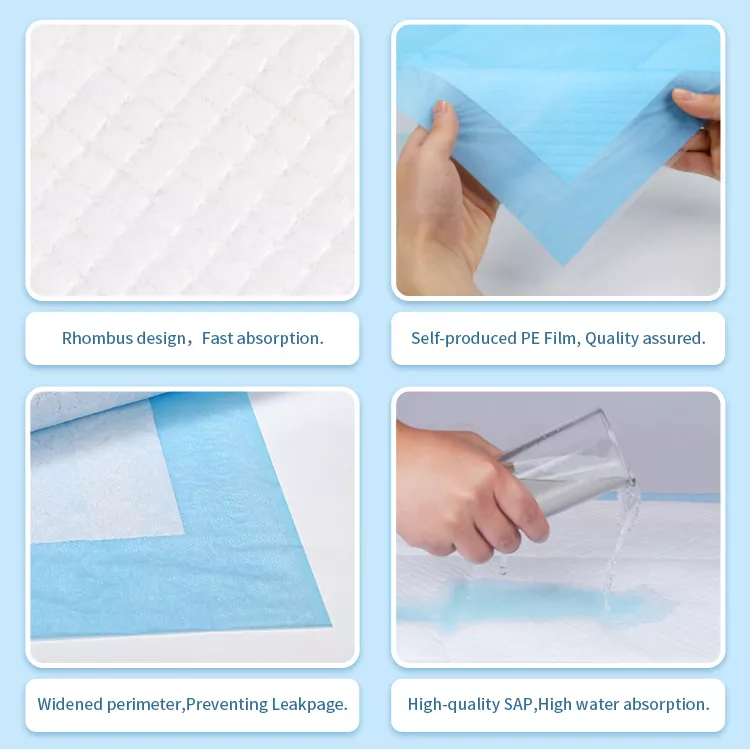 T

h

e characteristic of puppy training pads:



1. Quick dry surface helps with anti- reverse osmosis to keep a long time dry and comfort.
2. Build in attractant made it easier to train dog with using the pad.
3. Super absorbent core is effective with locking the water in therefore maximize the capacity in urine absorbency.
4. Anti-side leaking ensures the protection for you floor and carpet.
5. Effective odor controlgives fresh air to your house.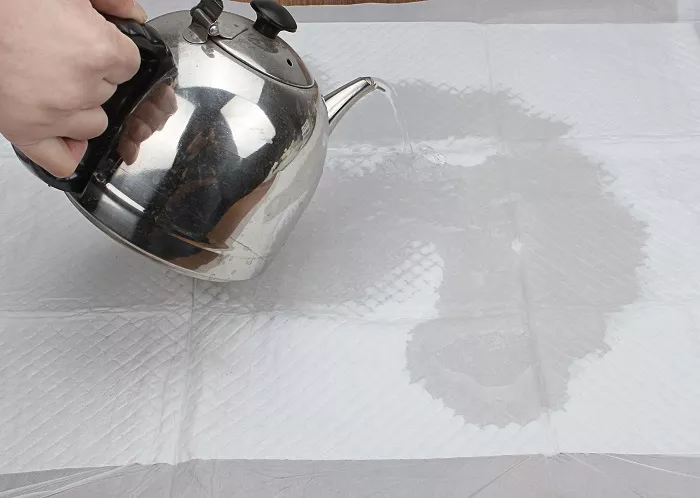 Producttion line: