Good choice of populer puppy training pads in UK
Disposable puppy training pad is super absorbent with five layers of material. The first layer is made of super thin hydrophilic non-woven fabric, which helps to sink dog urine through the pad.The second layer is a breathable absorbent paper with added attractant to train the dog into a good peeing habit. The third layer is consist of highly efficient water absorbing molecule and advanced fluffy pulp.The combination of two material are able to effectively lock the dog urine and prevent reverse osmosis. In addition, our fourth and fifth layer are designed for anti- leaking with a single purpose of absorbing it all with no leaking at all.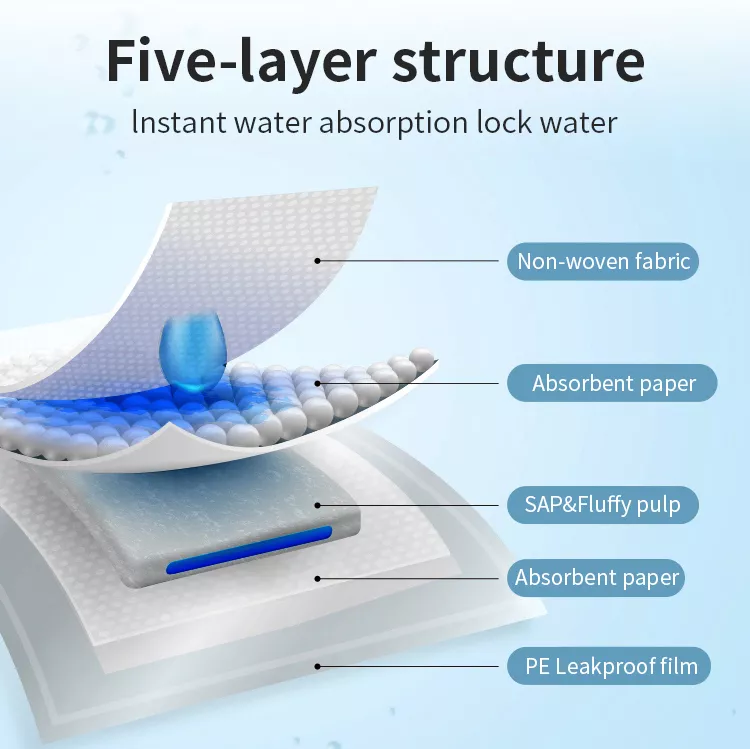 How to use the puppy training pad?
Most of clients like to print above usage on the package,which can guide the consumers to use it correctly.
Attention in usage of Puppy training pad:
The owner need to guide your puppys to use it.When your puppy use it correctly,you should give him a reward.Repeat it several times,the puppy can use it correctly.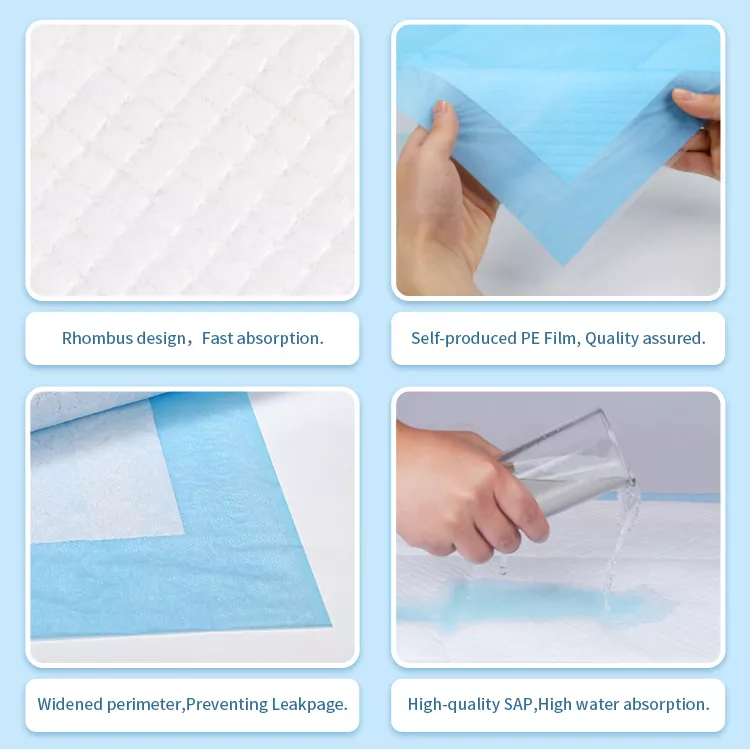 The characteristic of puppy training pads:

1. Quick dry surface helps with anti- reverse osmosis to keep a long time dry and comfort.
2. Build in attractant made it easier to train dog with using the pad.
3. Super absorbent core is effective with locking the water in therefore maximize the capacity in urine absorbency.
4. Anti-side leaking ensures the protection for you floor and carpet.
5. Effective odor controlgives fresh air to your house.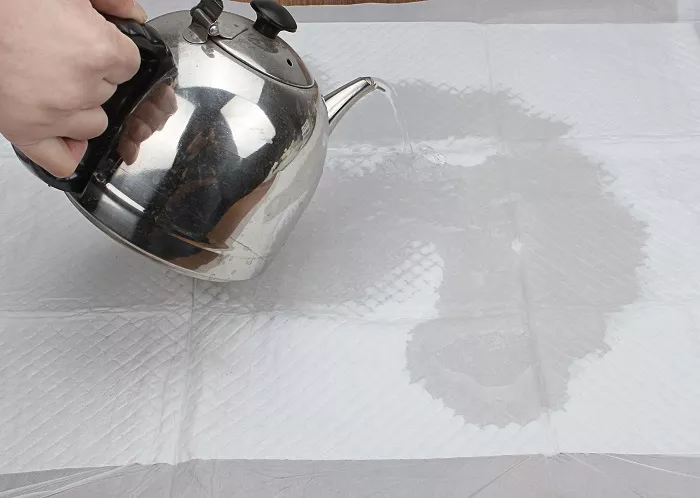 Producttion line: