Silica Gel Cat Litter Introduction:
Silica Gel Cat Litter Introduction:
It's white crystal granules with superior absorptivity, deodorizing and antibacterial property. Main component is silicon dioxide, no toxin, no pollution, no odour, can be buried after used, a kind of ideal household environment friendly product.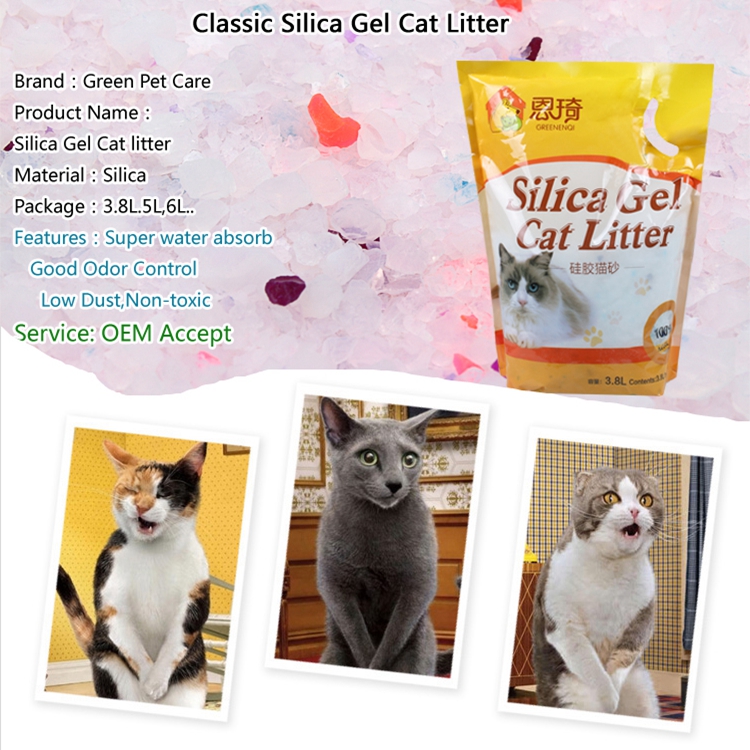 Silica Gel Cat Litter Specification:
Appearance: irregular crystal granules + 3% blue pellet or other colored pellet as requested.
Perfume: no flavor
Water absorption > 90%
Content of SiO2: ≥98 %
Bulk Density: 400-500 g/l;
Pore Volume: >0.76 ml/g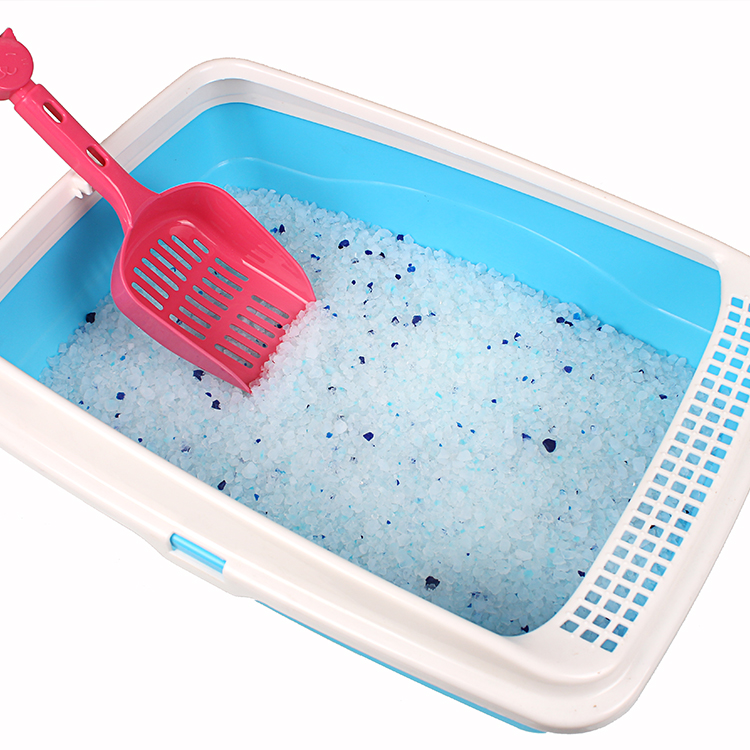 Here are the advantages of our Silica Gel Cat litter:
Done REACH registation in EU and Passed ISO9001-2000, owning to our strict raw material selection and internal quality control.

Production capacity could reach about 40,000MT per year. We have automatic packing machine that significantly speed up our packing line.

High water absorption than other cat litter, could reach more than 130%, and the content of SiO2≥98%.

Flexible and customized package. 3.8L, 5L, 7L, or packaged as customers requirements.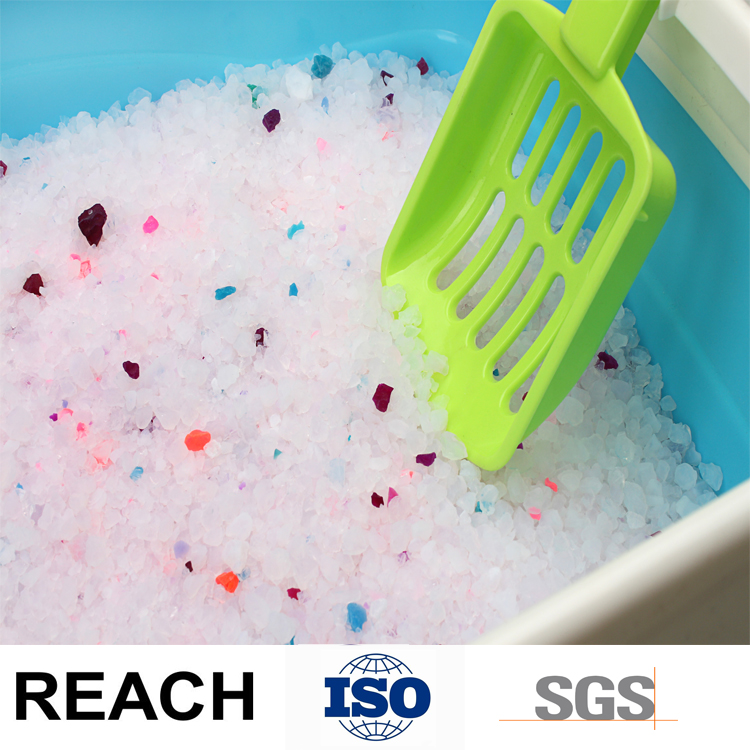 Application of Silica Gel Cat Litter :
1. Put one layer of cat sand about 1.5 inches onto clean cat sand box
2. Clean garbage periodically to keep it clear
3. If there are many cats, period can be changed: we suggest that one 3.8l cat sand can be used for one month for on cat, about 15days for two cats and 10days for three cats
4. Cat sand that has fully absorbed moisture should be cleaned timely
5. How to prolong applicable period of cat sand:
1)For application, cat sand should be put into ventilated and dry place.
2)Cat sand should be put at dry place if it has not been used.