Microwave dried yellow mealworm is a good feed for animals in recent years.It contains many minerals and essential amino acids,which is helpful for animal growth.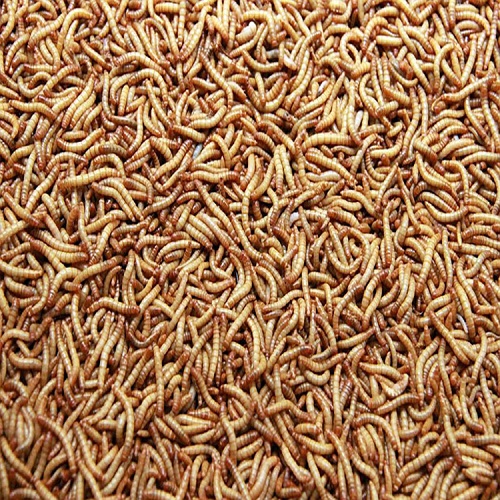 Why more and more people love the yellow mealworm?
It contains many minerals e.g. phosphorus,potassium, iron, sodium, aluminum etc. and various microelement, also with 16 kinds
essential amino acids for animal growth, each 100g dried mealworm contains amino acid up to 847.91 mgs, protein content up to 50-60%, fat content up to 30%, its nutrient composition stands top one among kinds of animal feed. Thus microwave dried or freeze dried meaworm is easy to store as superior food for poultry, birds, snakes and aquatic animal etc.
What animals can be feed by yellow mealworm?

What is the specification of yellow mealworm?