Trainings Pads for dogs can serve multiple purposes. If you've got yourself a puppy, they are a great potty training device. Or if you've got an older dog who can't hold it as long anymore, lay out a training pad to give your companion somewhere to relieve himself. So it become more and more popular in Europe,America and Asia countries.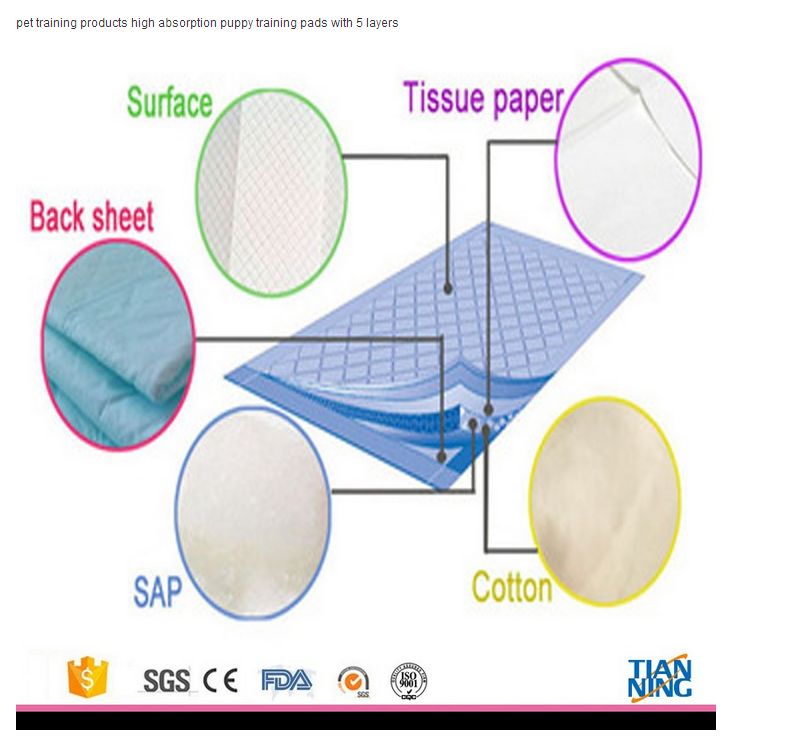 What is the structure of puppy training pads?
Usually there are 5 layers of puppy training pads. The content of SAP decided the water absortion.The high content, the better water absorption.There are also 4 stickers at corners of pads which can stick the pads on floor.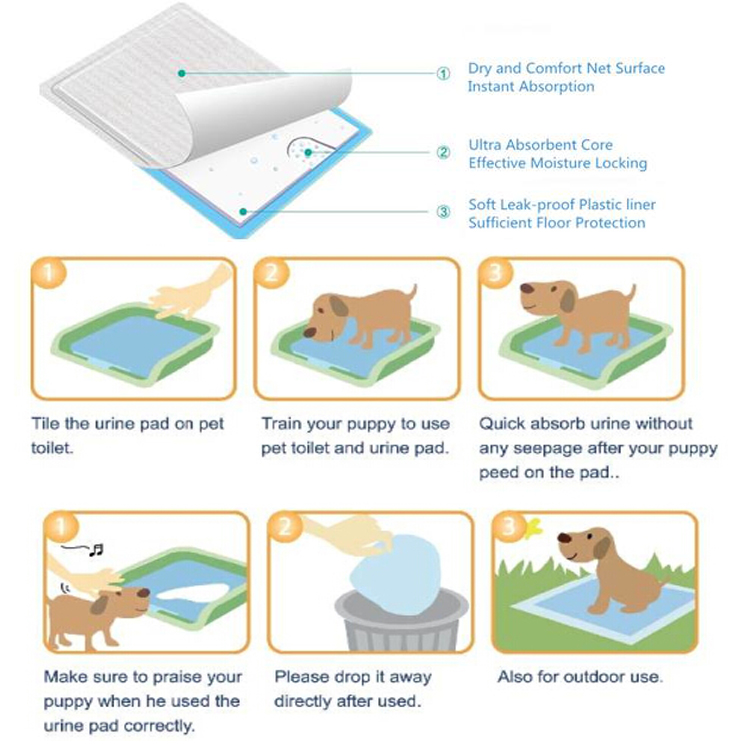 How to use the puppy training pad?
Most of clients like to print above usage on the package,which can guide the consumers to use it correctly.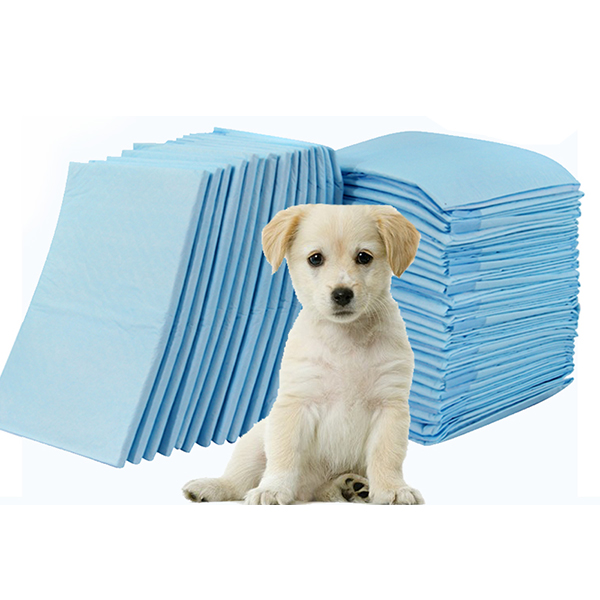 Attention in usage of Puppy training pad:
The owner need to guide your puppys to use it.When your puppy use it correctly,you should give him a reward.Repeat it several times,the puppy can use it correctly.