1.Product Information
| | |
| --- | --- |
| Product Name | Dog training pads Urine pet pad for dog,cool pet pad for cat,disposable pet training pad |
| Material | non woven fabric, fluff pulp, SAP, PE film |
| Size | 30*45,40*60,45*60,60*60,60*90 or as customer's requirement |
| Package | bag, color box, vacuum bag, carton |
| Price Terms | FOB,CIF,CFR |
| Payment Terms | 30%T/T, 70% against the B/L copy |
| Sevice | OEM Supported |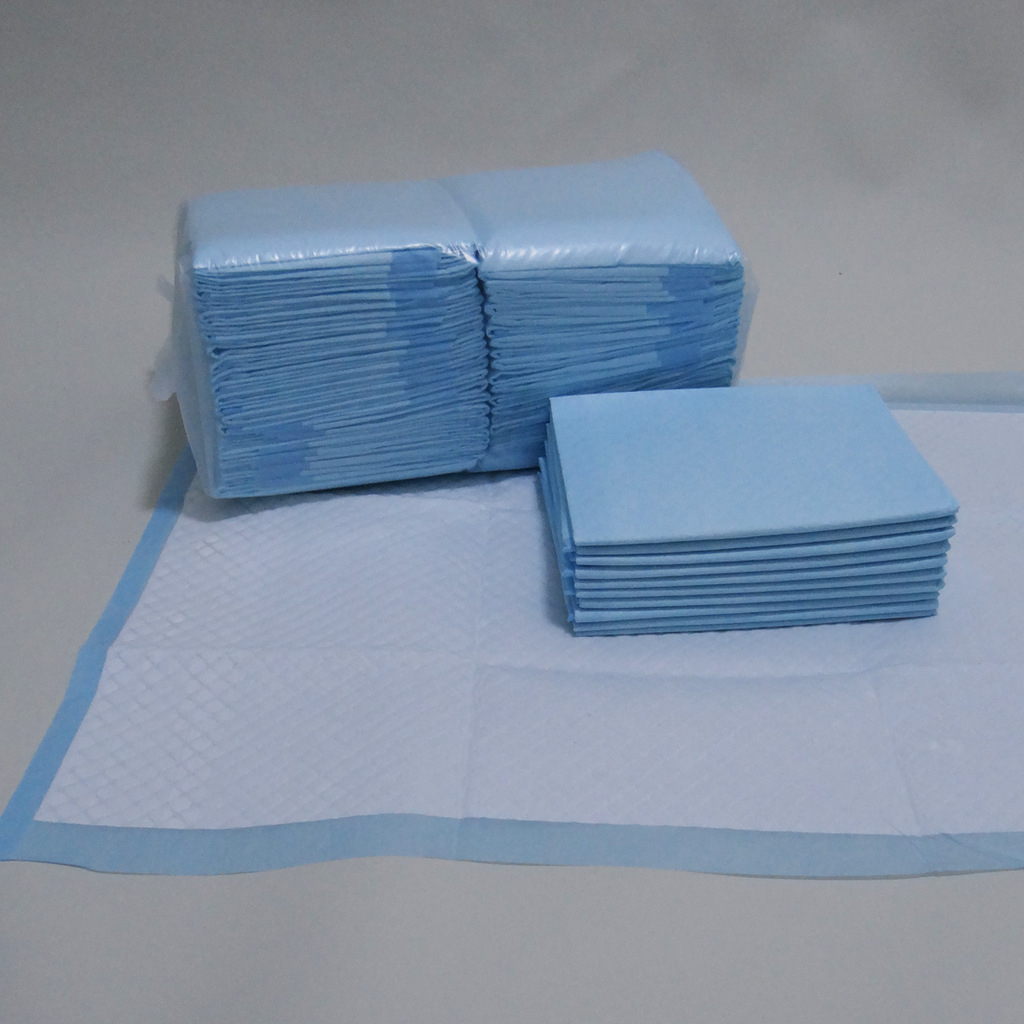 2.Features:
- Imported raw materials, fast absorption.
- Imported materials (fluff pulp & SAP), fast and strong absorption
- Net-shape, design, fast spray.
- Net-shape design fasten flowing, keep surface dry and comfortable.
- Soft non-woven sheet, breathable.
- High quality soft non-woven, fast absorption, breathable, effectively inhibit the breeding of bacteria.
- High quality bottom film, leak proof.
- High-quality bottom film, thoroughly prevent liquid leakage, keep clean.
3.Package picture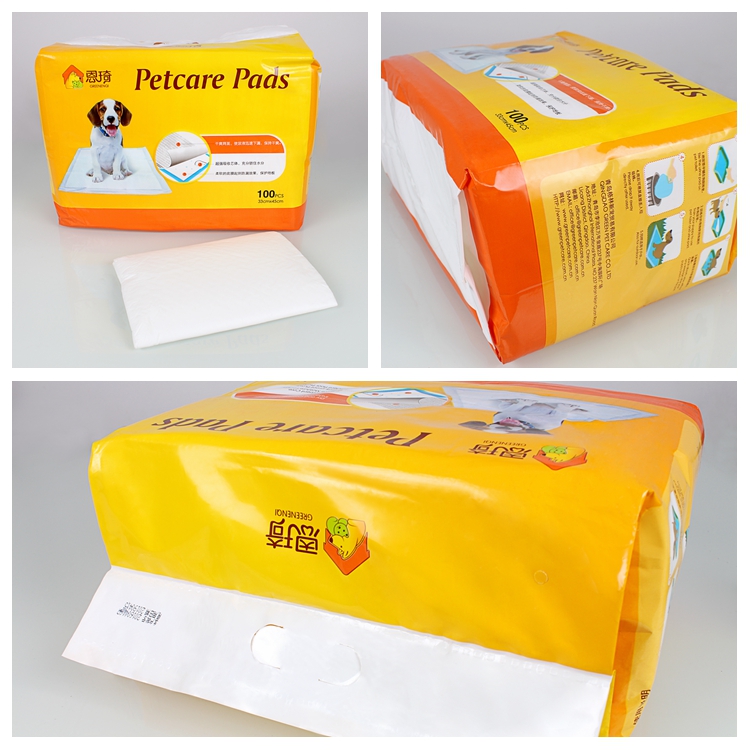 The application scenarios for puppy training pads, also known as pee pads, include:
House Training Puppies: Puppy training pads are widely used to house train puppies. They provide a designated spot for puppies to urinate indoors, helping them learn where it's appropriate to go to the bathroom.

Apartment Dwellers: People living in apartments or high-rise buildings, where taking a puppy outside frequently might be challenging, use training pads as a convenient solution for their pets' bathroom needs.

Senior or Injured Dogs: Older dogs or dogs recovering from injuries may have difficulty going outside in a timely manner. Puppy training pads offer a practical solution for their bathroom needs when going outdoors is not possible.

Pet Owners with Busy Schedules: Individuals with busy work schedules or those who cannot come home frequently during the day can use training pads to ensure their puppies have a place to relieve themselves when nature calls.

Bad Weather Conditions: During harsh weather conditions such as heavy rain, snowstorms, or extreme cold, it may be uncomfortable or unsafe for both the pet and the owner to go outside. Puppy training pads offer a convenient alternative during these situations.

Training Small Breeds: Small dog breeds have small bladders and may need to relieve themselves more frequently. Training pads provide a convenient and accessible option for small dogs to go to the bathroom indoors.

Preventing Accidents: Training pads are useful in preventing accidents and maintaining cleanliness in the house. They absorb urine effectively, keeping the surroundings clean and odor-free.

Traveling: When traveling with a puppy, especially on long journeys, having training pads can help avoid accidents inside the car or temporary accommodations. They provide a familiar spot for the puppy to use as a bathroom away from home.

Training in Specific Rooms: Puppy training pads are often used in specific rooms or areas of the house where accidents are more likely to happen, such as near the puppy's crate or sleeping area.
Overall, puppy training pads offer a convenient and hygienic solution for pet owners in various situations, making the process of house training easier and more manageable.
4.Factory picture