Super Clumping Bentonite Cat Litter manufacturer in China
No cat litter could be clumping as hard as bentonite cat litter.Our bentonite cat litter are mix the size from 1-3.5mm granules together in perfect proportion, and making the clumping fast and hard, not easy broken, but easy to shovel.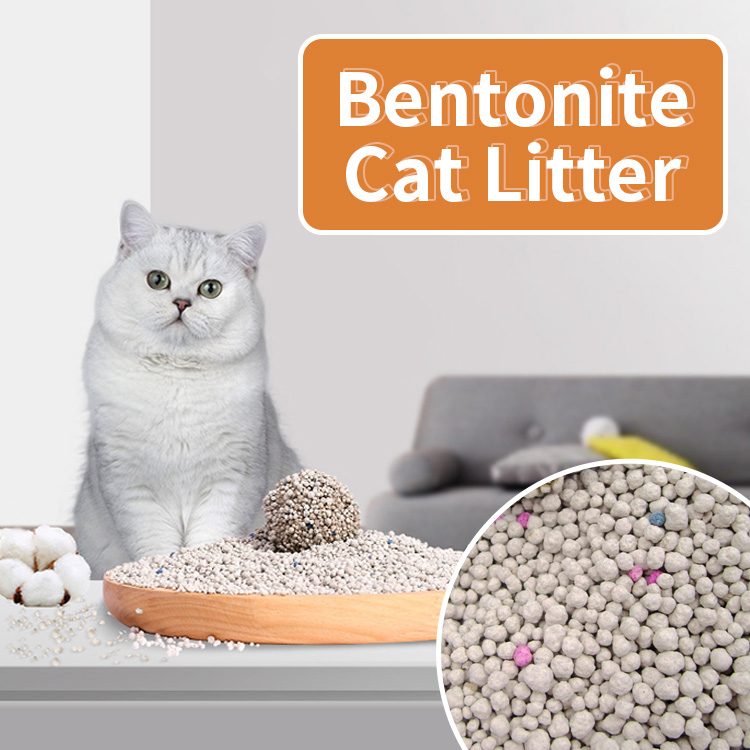 Bentonite cat litter safe

As one of traditional cat litter, bentonite cat litter made from natural material added antibacterial blue and red particles. No harm for pets even swallow by accident.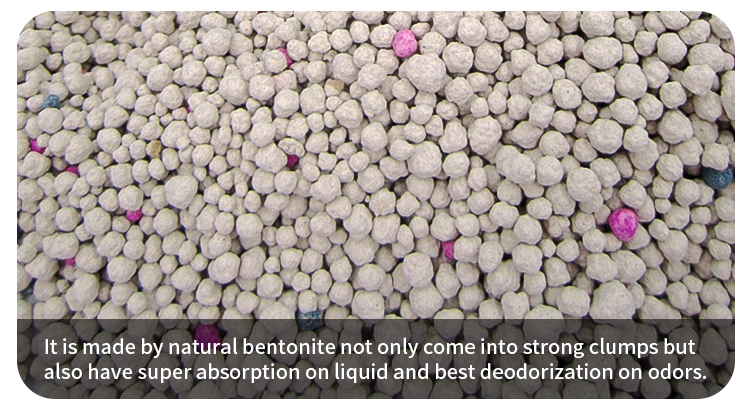 Best bentonite cat litter Specifications:
Size: 1-3.5mm
Appearance:grey white ball +2% red/blue particle
Smell: no perfume or added apple / lemon flavor as customer requirement
Density: 800-850 g/L
Water content: <5%
Strength against pressure: (N)≥7 PH value: ≥8.5
Powder content: ≤ 1%
Water absorption rate: >300-350%
20ml water agglomeratic test: good agglomeration with 55--65g each lump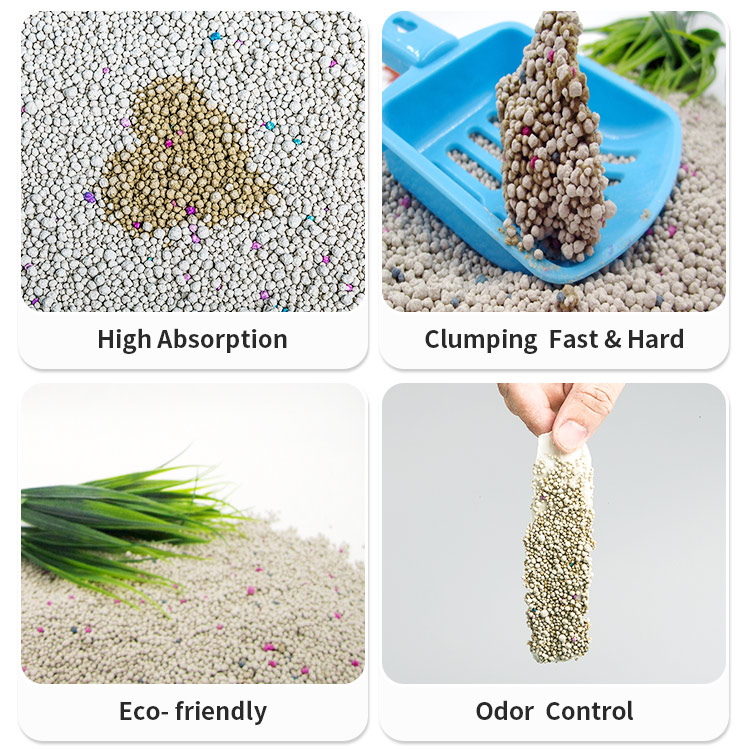 Besides Betonite cat litter, other pet products for your choice: