Superior Odor Elimination with Activated carbon bentonite cat litter
Activated carbon bentonite cat litter clumping test
Activated carbon bentonite cat litter is a kind of bentonite cat litter with activated carbon barrier technology to eliminate the odors. The main material of activated carbon we added in bentonite cat litter is fruit shell activated carbon, which is made of high-quality environment friendly coconut shells, walnut shell, peach shell or other fruit shell.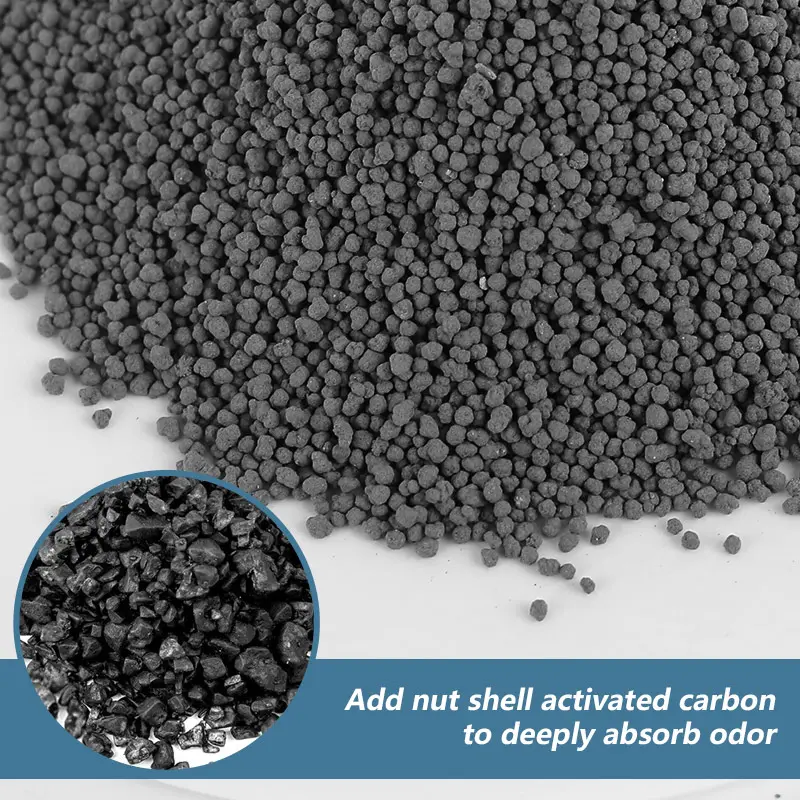 What is Activated Carbon?
Activated carbon is treated with high-pressure heat and steam, which creates millions of tiny surface pores that "activate" its outstanding odour absorbing abilities.
During the activation process, millions of nano-level surface pores will form around the surface area of the carbon. These microscopic pores covering the surface area of each charcoal particle attract molecularly smaller solids, gasses, or liquids from the air to trap them inside.
We add it to bentonite cat litter, make our Activated carbon bentonite cat litter trap the unpleasant smell and trap them into its pores.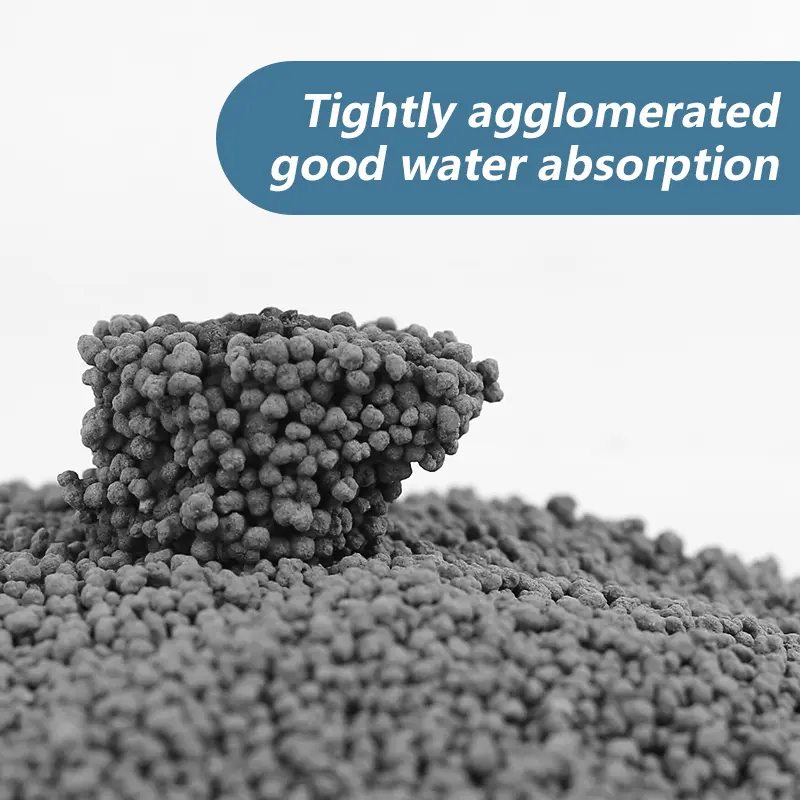 Why our Activated carbon bentonite cat litter is so good for cats?
1. Highly absorbent
2. Hard clumping
3. Low tracking, pellets don't stick to cat's paw
4. Economical, Last-longer. A bag of Activated carbon bentonite cat litter will last a month.
5. Scoop-able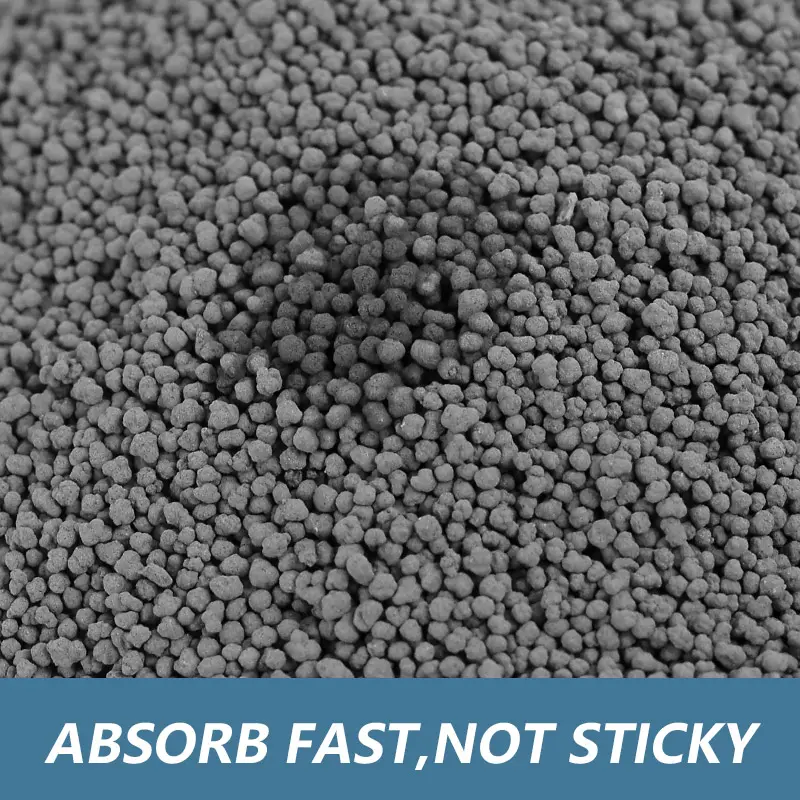 The specification of Activated carbon bentonite cat litter :
Appearance:Dark Grey granule in ball shape
Scents:Active carbon
Particle size:1-3.5mm
Water content:≦5%
Bulk density:800-850g/L
Dust:Little dust.
Water absorption rate:>200%
PACKING:
Available in 5L and 10L, 4k, 7kg, 8kg 10kg.
Private label package is also workable.
You can also use our packaging and paste your trademark.
How to use Activated carbon bentonite cat litter?
Certificates &Factory:
We have done BSCI, CTI, ISO certificate which reveal our good quality.
Exhibition:
Greenpet build a friendly relationship with customers at pet exhibition, Such as Interzoo, CIPS, Pet-fair Asia.