The early cat owners found that cats have the habit of covering their excrements with sands by themselves. So they took the outdoor sands to home for cats to use, and then clear out the used sand regularly. Such practice lasted for a long time,until people discovered the bentonite with clumping characteristic.People also found that it could eliminate cat urine effectively and easy to clean.Especially it is really cost-effective.So more and more people like to use it for their cat.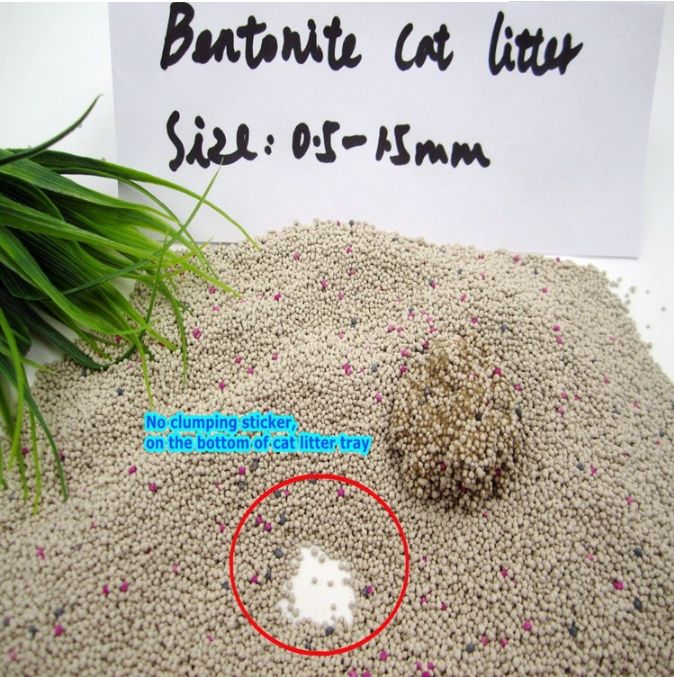 What's the strength for small paritles of bentonite cat litter?
Compared with the bigger particles(1-4mm),the small particle have a better absorption. It is also non-sticky and easy to scoop out by cat owner.So there is no extra work to clean the litter box and save the owner's time.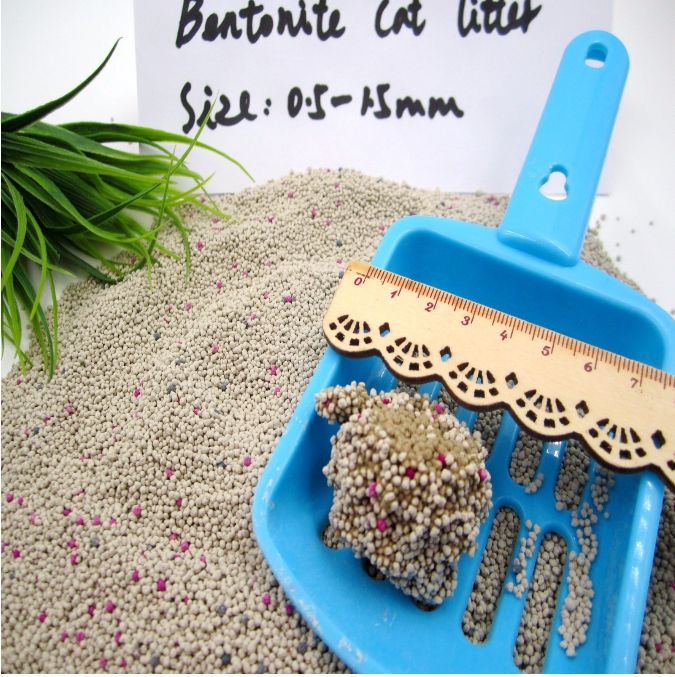 Why do the consumers like the bentonite cat litter?
The bentonite cat litter is cost-effective,which is affordable for most of consumers.It also has a better absorption and fast clumping.
The clumping size for small particle is about 4-5cm,it means it just need few litters to hold the urine.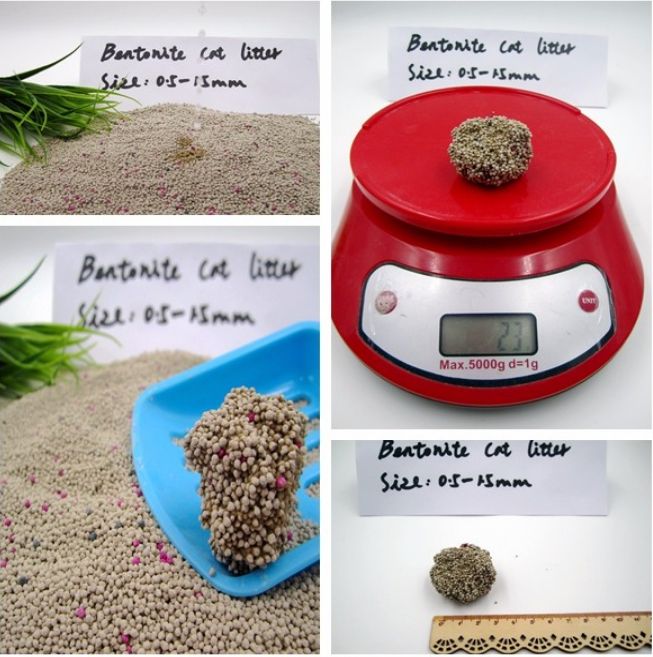 What is the specification of the bentonite cat litter?
Particle size:Ball shape:1-3.5mm/0.5-2.0mm。
Water content:≦5%
Bulk density:800-850g/l
Powder content:≦1%
Water absorption rate:≥300%
Strength against pressure:(N)≥7