Low dust bentonite cat litter in Korea
Low dust bentonite cat litter in Korea instruction:
Ball shape bentonite cat litter is made of all natural clay, which can clump hard for easy scooping. The granues create a powerful bond to lock in moisture and prevent any liquid from getting to the bottom of the litter box. The litter is specially formulated to neutralize the odor quickly and is low tracking, so it will not be messy, and there will be no scattered litter traces. It's hypo-allergenic to common allergens such as dust, plant proteins and fragrances.
Low dust bentonite cat litter in Korea characteristic: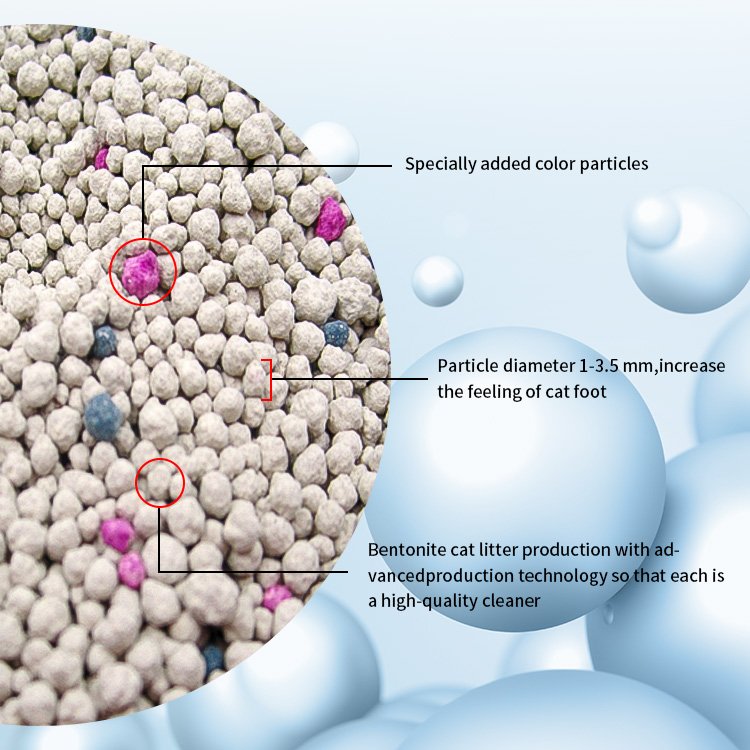 1.Affordable.
It is kind of cost-effective cat litter,the price is low but the user experience is good.Almost all the cat's owners can afford it.
2.Hard clumping and high absorption.
The perfect proportion of small and big granules will help to clump hard and absorb the urine quickly.The cat's owner can find the used litter easily and scoop them out.
3.Odor control.
The hard clumps will cover the urine firmly and eliminate the unpleasant odors and keep your house fresh and clean.
4. Variety of scents.
Many scents can be customized.Such as Lavender,Lemon,Apple,Coffee,Baby powder,Jasmine and so on.The scent will help to cover the odors.
Low dust bentonite cat litter in Korea specification:
Size: 1-3.5mm
Appearance:grey white ball +2% red/blue particle
Smell: no perfume or added apple / lemon flavor as customer requirement
Density: 800-850 g/L
Water content: <5%
Strength against pressure: (N)≥7 PH value: ≥8.5
Powder content: ≤ 1%
Water absorption rate: >300-350%
20ml water agglomeratic test: good agglomeration with 55--65g each lump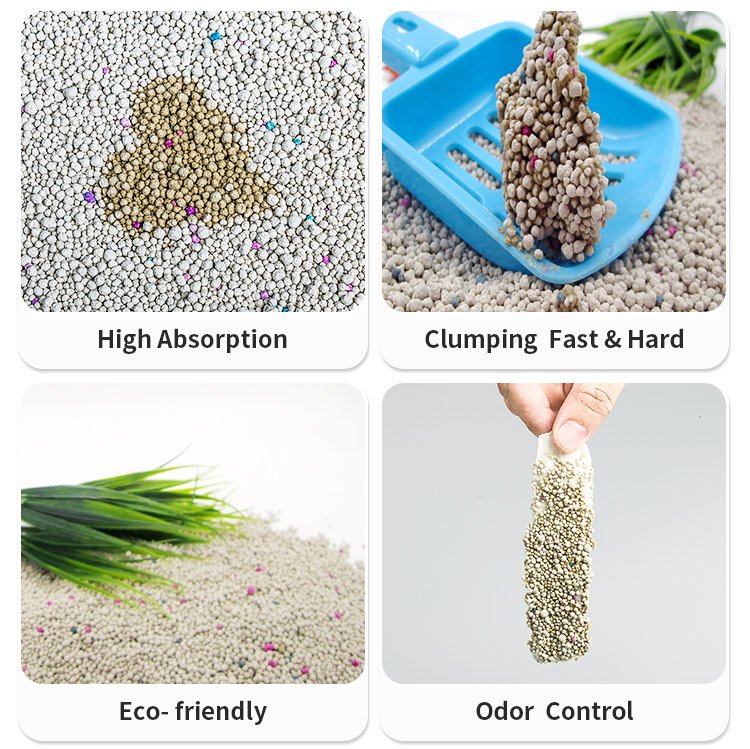 How to use?

Other hot sale products: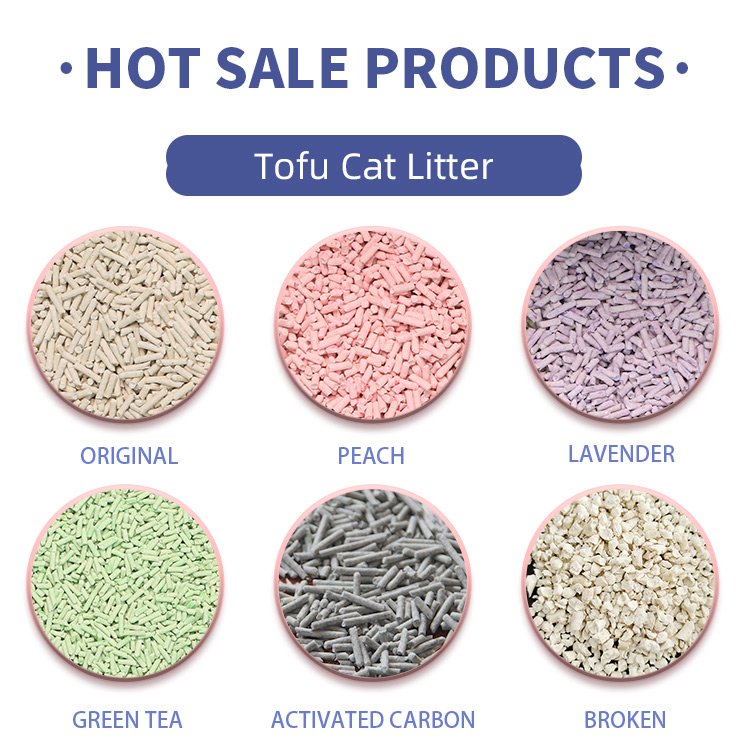 Certificatios&Factory
We have passed ISO9001-2000,owning to our strict raw materials selection and internal
Control.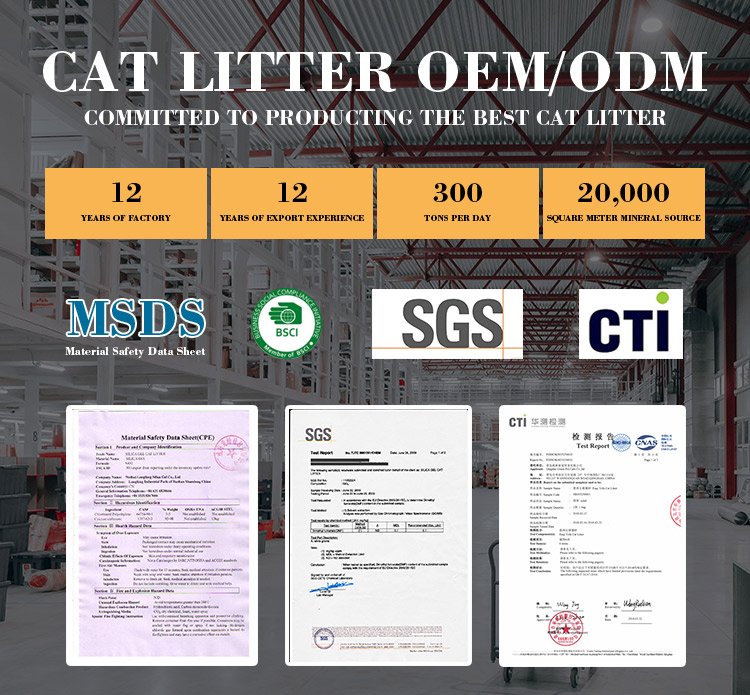 Exhibition

:
Greenpet build a friendly relationship with customers at pet exhibation, Such as Interzoo, CIPS, Petfair asia.