Activated carbon bentonite cat litter popular in Singapore
Active carbon bentonite cat litter is a kind of bentonite cat litter with activated carbon barrier technology to eliminate the odors.The activated carbon we added in cat litter is fruit shell activated carbon, it is made of high-quality environment friendly coconut shells,walnut shell, peach shell or other fruit shell. It is good at eliminating odors and the price is materially beneficial. It can provide long-lasting odor protection and keep the house fresh and clean. Now days it is very popular in Singapore.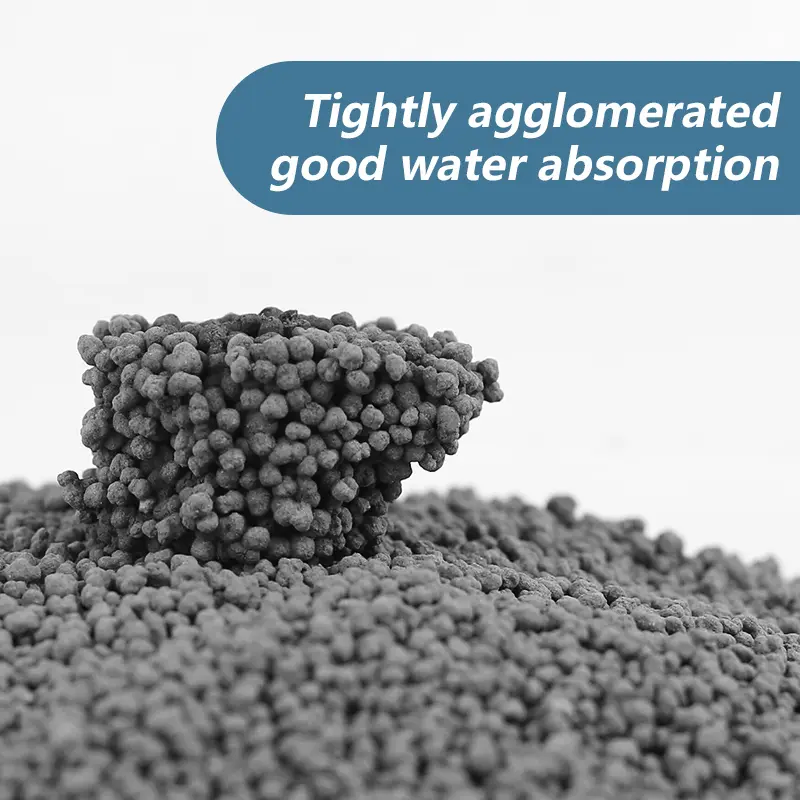 Why our Activated carbon bentonite cat litter is so popular in Singapore ?
1. Eliminating unpleasant odors.
The high quality activated carbon has a specific molecular structure that can absorb odors very quickly. This can ensure that it can eliminate the unpleasant odor of urine and excrement of cat in a short time.
1. Natural and non-toxic.
It is made by 100% natural bentonite cat litter,the activated carbon is eco-friendly. This is no health risk for your cat.
2. Hard clumps.
The natural bentonite cat litter can clumps together quickly after the cat pee. It is easier for the cat's owner to find the clumps and scoop them out from the litter box. This is no extra work to distinguish the litter used or unused.
4. High absorption.
The natural bentonite cat litter can absorb the cat's urine quickly and clumps together. The usage for each time is small. A bag of bentonite cat litter will last a month.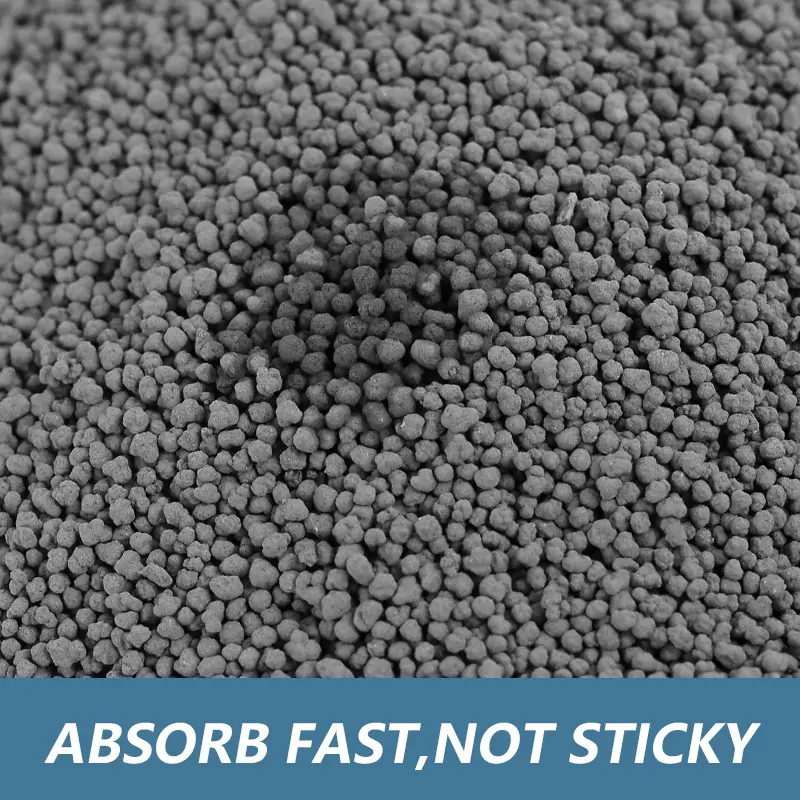 The specification of Activated carbon bentonite cat litter :
Appearance:Dark Grey granule in ball shape
Scents:Active carbon
Particle size:1-3.5mm
Water content:≦5%
Bulk density:800-850g/L
Dust:Little dust.
Water absorption rate:>200%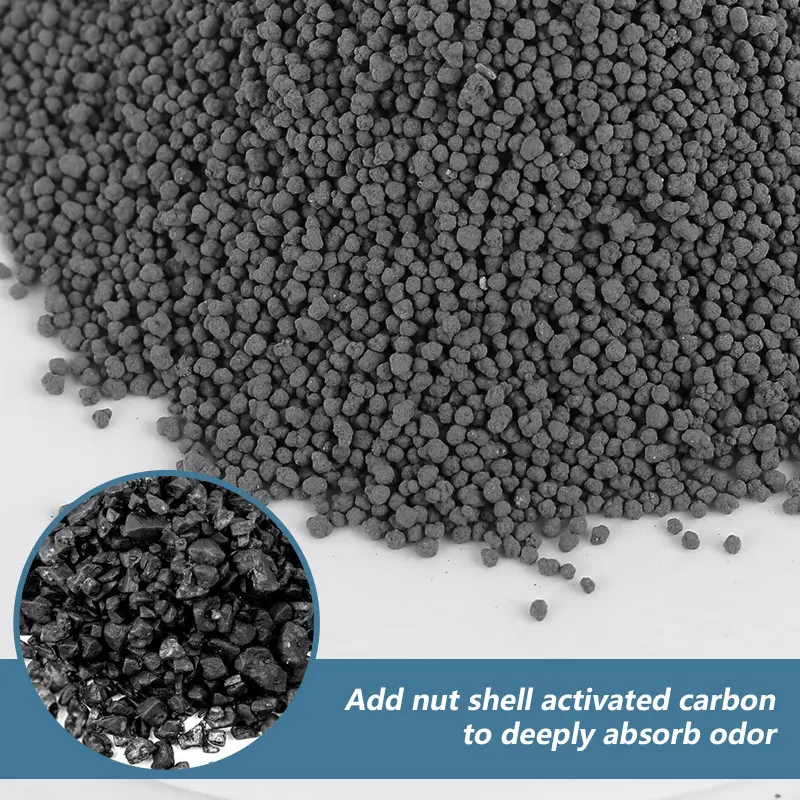 PACKING:
Available in 5L and 10L, 4k, 7kg, 8kg 10kg or as per customers' request.
How to use Activated carbon bentonite cat litter?
1.Fill the litter box with litter to a depth 5-10cm.
2.Remove the cat's excrement every day.
3.Refresh the litter to keep its depth 5-10cm in litter box.
4.Do not pour litter into toilet.
5.Better to refresh all cat litters in the litter box once a month.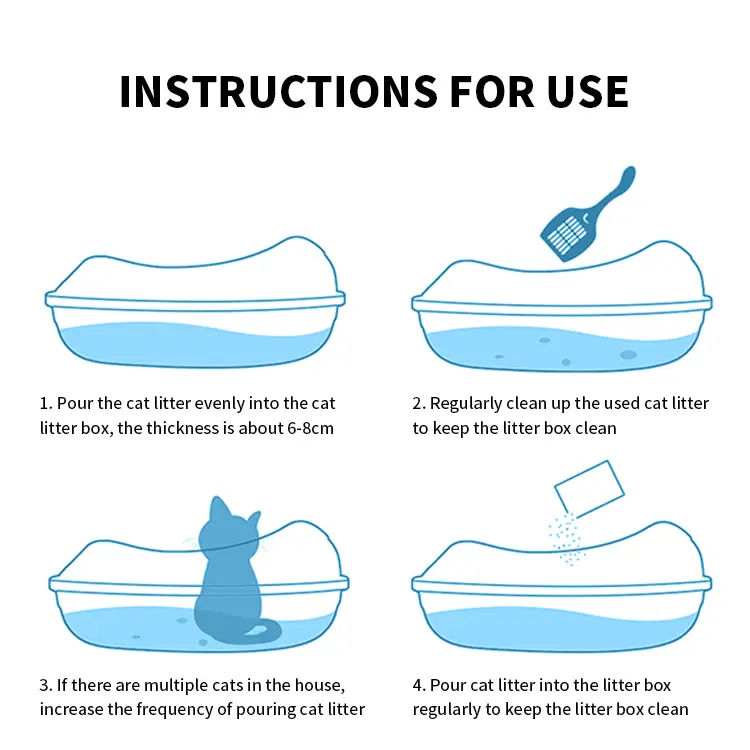 Certificates &Factory:
We have done BSCI, CTI, ISO certificate which reveal our good quality.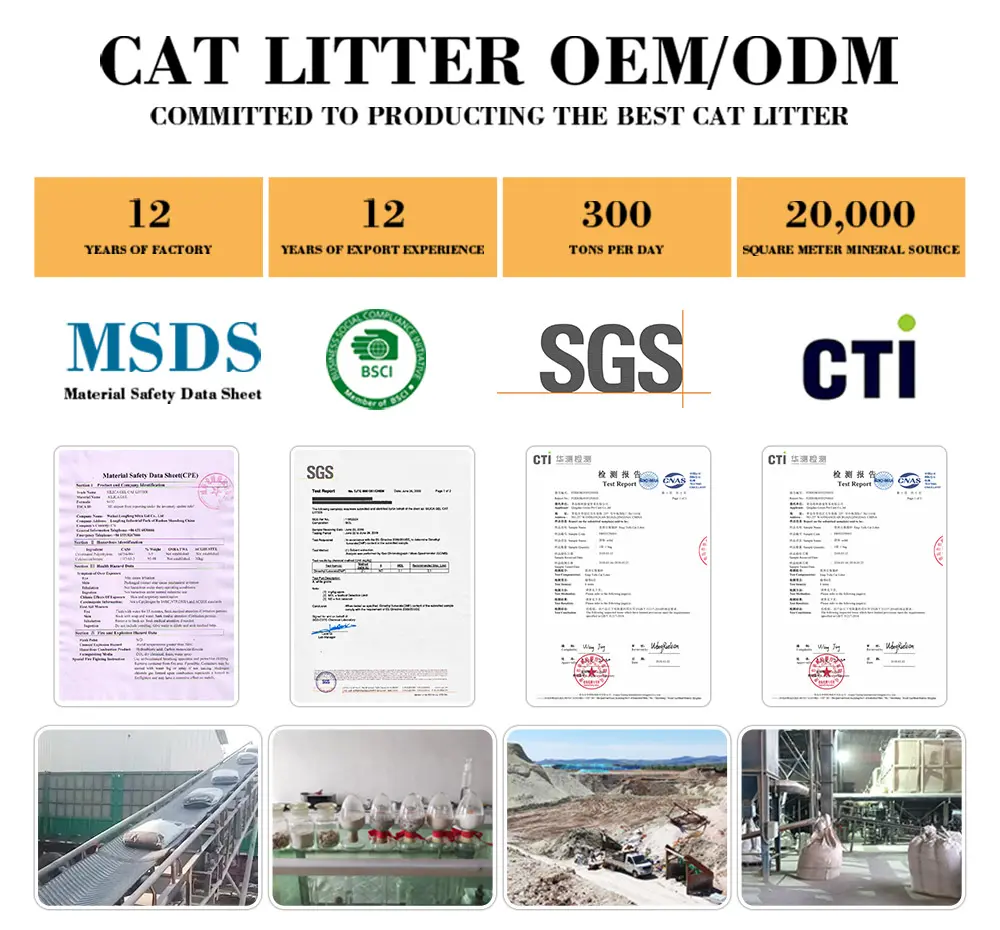 Exhibition:
Greenpet build a friendly relationship with customers at pet exhibition, Such as Interzoo, CIPS, Pet-fair Asia.