High Quality Super Absorbent Silica Gel Cat Litter
Silica Gel Cat Litter is one kind of latest and ideal cleanser for pet and possesses incomparable characteristics in contrast with the traditional clay. It is in the form of white granules with light weight and low crushing rate and can restrain growth of bacteria. Its main component is silicon dioxide which has no toxin and no pollution, can be buried after application. So it's a kind of environmental protection product.Silica gel cat litter has become more and more popular in Lithuania.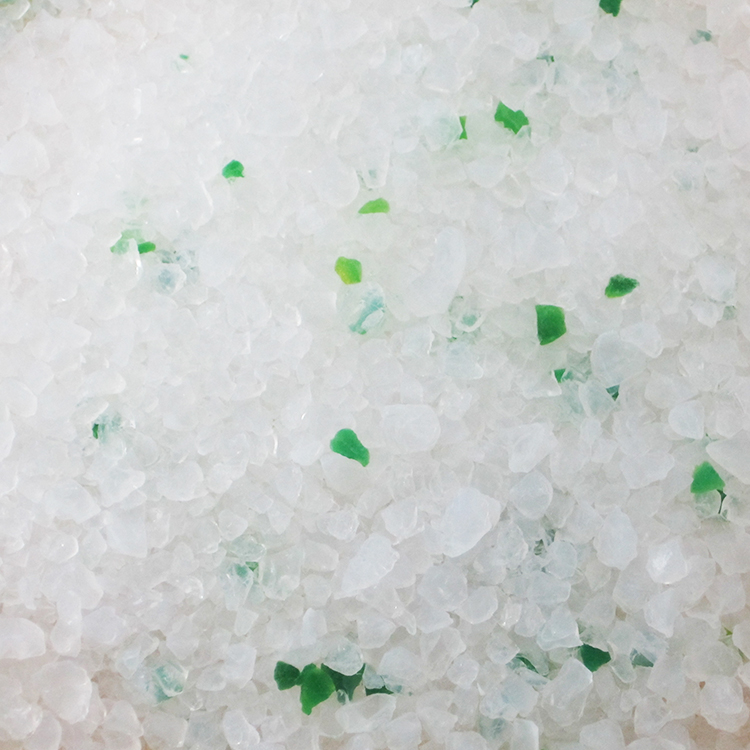 Main Spec of Silica Gel Cat litter:
Size: 1-8MM or as requested
Appearance: Irregular white glassy particles
Water absorption > 90%
Content of SiO2: ≥98 %
Loss on Heating: ≤ 7%;
Rattler Loss: ≤10.0%;
Bulk Density: 400-500 g/l;
Pore Volume: >0.76 ml/g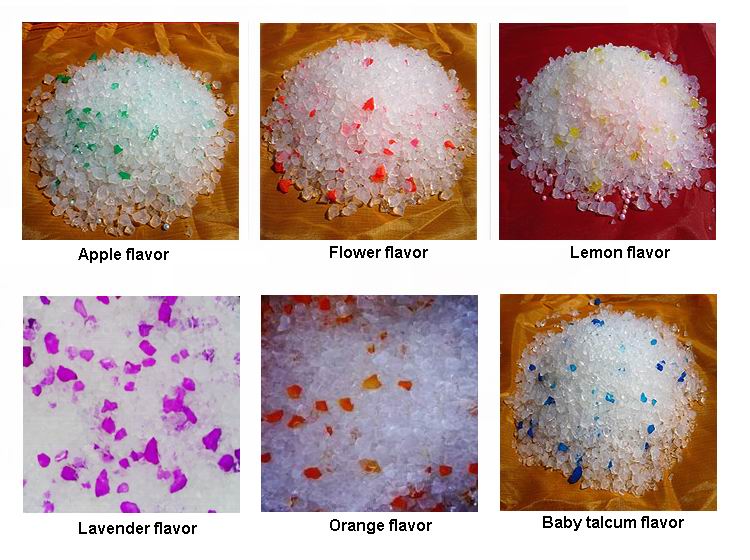 Main Characteristics :
1.High absorption, high speed
It can absorb dejecta, stale and special smell within several seconds; restrain growth of bacteria, keep clean and clear, as well as safe and secure environment; meanwhile, it can absorb air and water in the air to cleanse the air, thus the environment is well kept under good state.
2.Low dosage, long service life
One 3.8l cat sand can be used for one month for one cat.
3.Multicolor and fragrant, pet will like it.
Multicolor cat sand and various fragrant cat sand can attract pets a lot and accepted by pets easily.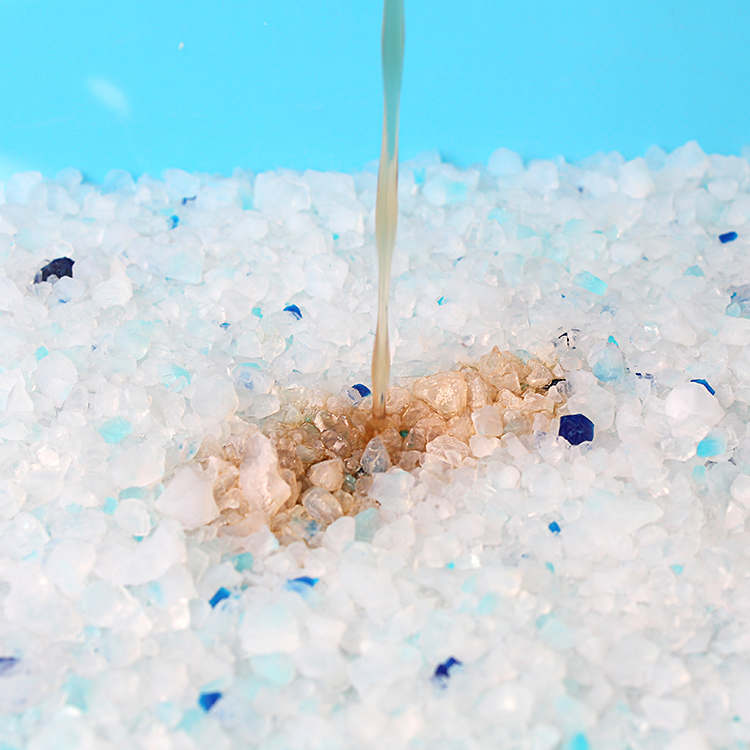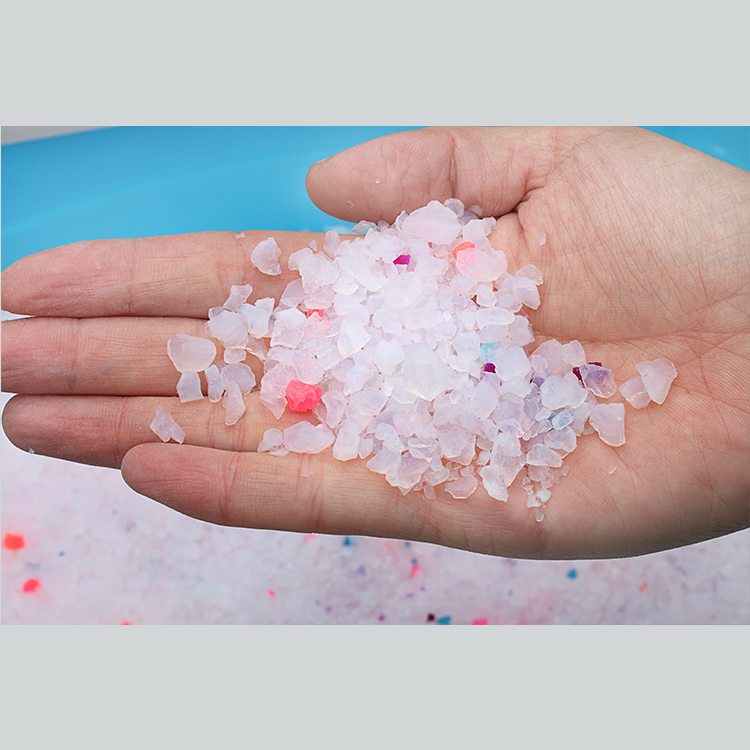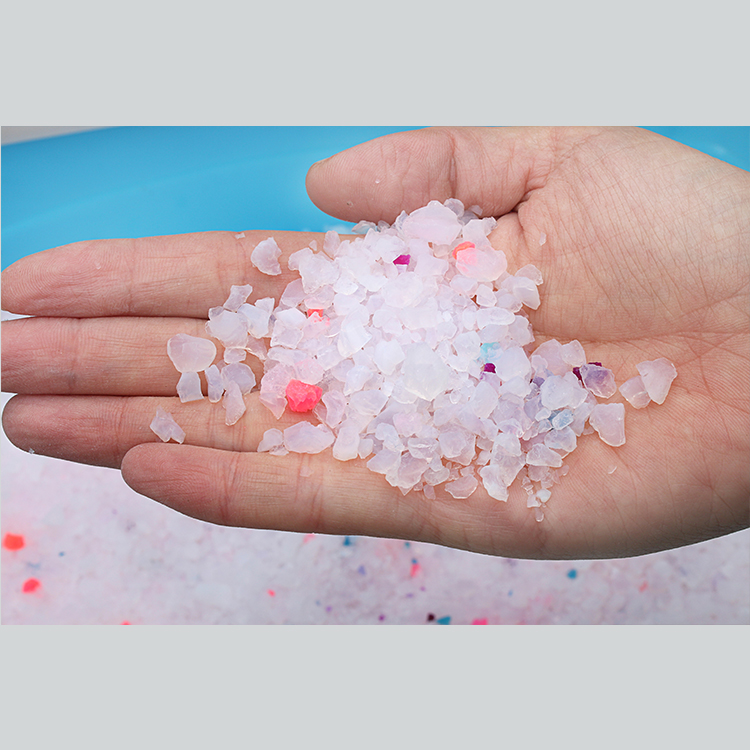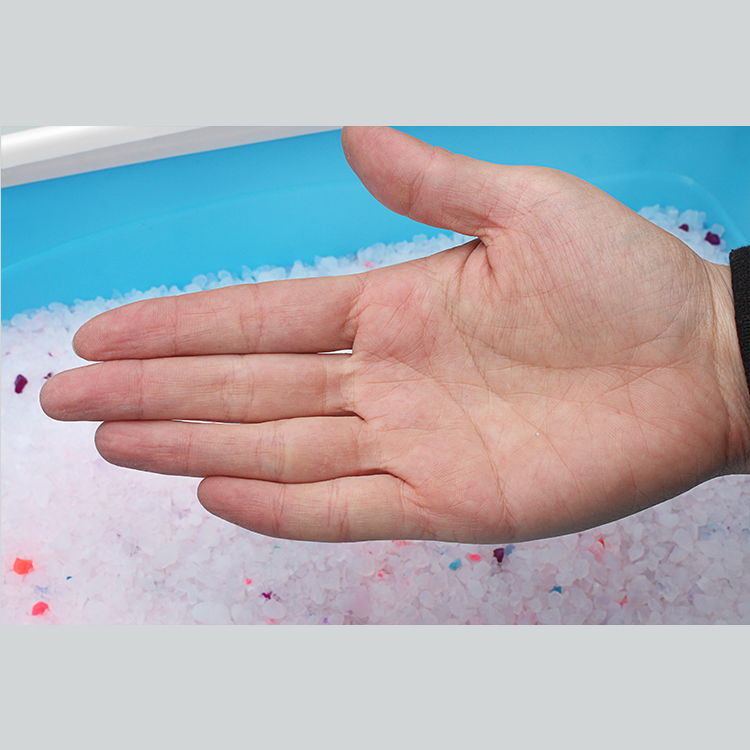 Application of Silica Gel Cat Litter :
1. Put one layer of cat sand about 1.5 inches onto clean cat sand box
2. Clean garbage periodically to keep it clear
3. If there are many cats, period can be changed: we suggest that one 3.8l cat sand can be used for one month for on cat, about 15days for two cats and 10days for three cats
4. Cat sand that has fully absorbed moisture should be cleaned timely
5. How to prolong applicable period of cat sand:
1)For application, cat sand should be put into ventilated and dry place.
2)Cat sand should be put at dry place if it has not been used.