Carbon tofu cat litter Instruction:

Active Carbon Tofu Cat Litter are made from 100% natural ingredients :pea fiber(faster water absorption), corn starch(environmentally friendly and super clumping), activated charcoal(coconut husk make perfect odor control), starch, etc, so this tofu cat litter is toilet friendly, flushable and biodegradable more environmentally friendly than bentonite cat litter.
And it is also non toxin,eco-freindly and flushable.It can be flushed into toilet or buired into garden as fertilizer.No extra work to dispose. Compared with bentonite cat litter and silica gel cat litter, it is a plant based cat litter.
Active carbon Tofu cat litter Characteristics:
Our Singapore customers have many requirements for tofu cat litter, such as how about deodorization? How safe is it to put cat litter? Is it dusty? So how fast does cat litter absorb moisture and clumpy? All these aspects are required.
Double Deodorization
First deodorization, the tofu cat litter's natural pea flavor.
The second deodorization, added activated charcoal, which was made from coconut husk, to remove unpleasant smells quickly and effectively.
Safe nature materials:
Using food-grade starch and dried soybean dregs of listed enterprises to make the raw materials much safer and healthier. Met ISO9001 Certification. Harmless if pet swallowed
Low Dust:
Small particles with higher production technology, hardness of 55N, low dust.
Highly Absorption & Super Clumping:
The tofu cat litter can fast clumping when absorbing water in 1.5 seconds.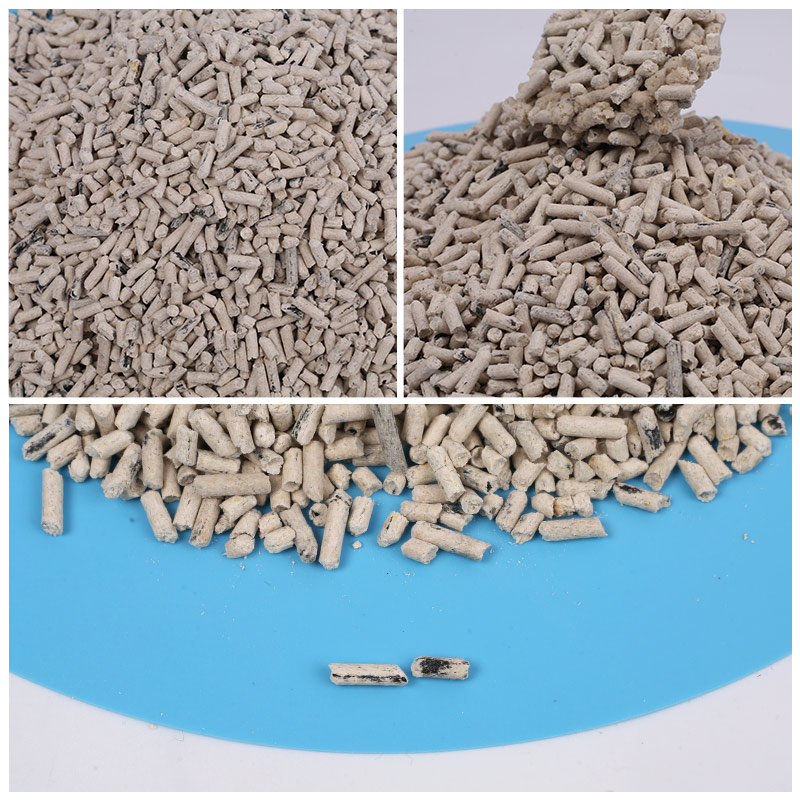 Tofu cat litter Specifications for Singapore:
l Moisture: ≤12%
l Smell: clean flavor, or added lavender flavor as customer requirement
l Appearance: diameter 2.5-3.5mm, length 3~10mm, white column.
l Water absorption: 300%
l Density: 500-600g/l
l Compressive strength: 900g
l 20ml water agglomeratic test: good agglomeration with 35-40g each lump
Now our tofu cat litter has the above characteristics and can fully meet the needs of the Singapore market.
Tofu cat litter PACKING in

Singapore

:
If you are from Singapore and are in the cat litter business. Then we can provide packing service.
It can make different type packages type, Plastic bag, Woven bag. 5L, 6L, 7L, 8L, 10L, 2.5kg, 3kg, 4kg, 10kg.
OEM is ok according to your private label design.
How to use cat litter:

Put one layer of tofu cat ltter about 5-8cm onto clean ltter tray.

Clean garbage periodically to keep it clear.

If there are many cats, period can be adjusted.

Cat ltter that has fully absor- bed should be cleaned timely

When not in use,cat litter should be put at dry place
Certificates &Factory:
We have done BSCI, CTI, ISO certificate which reveal our good quality.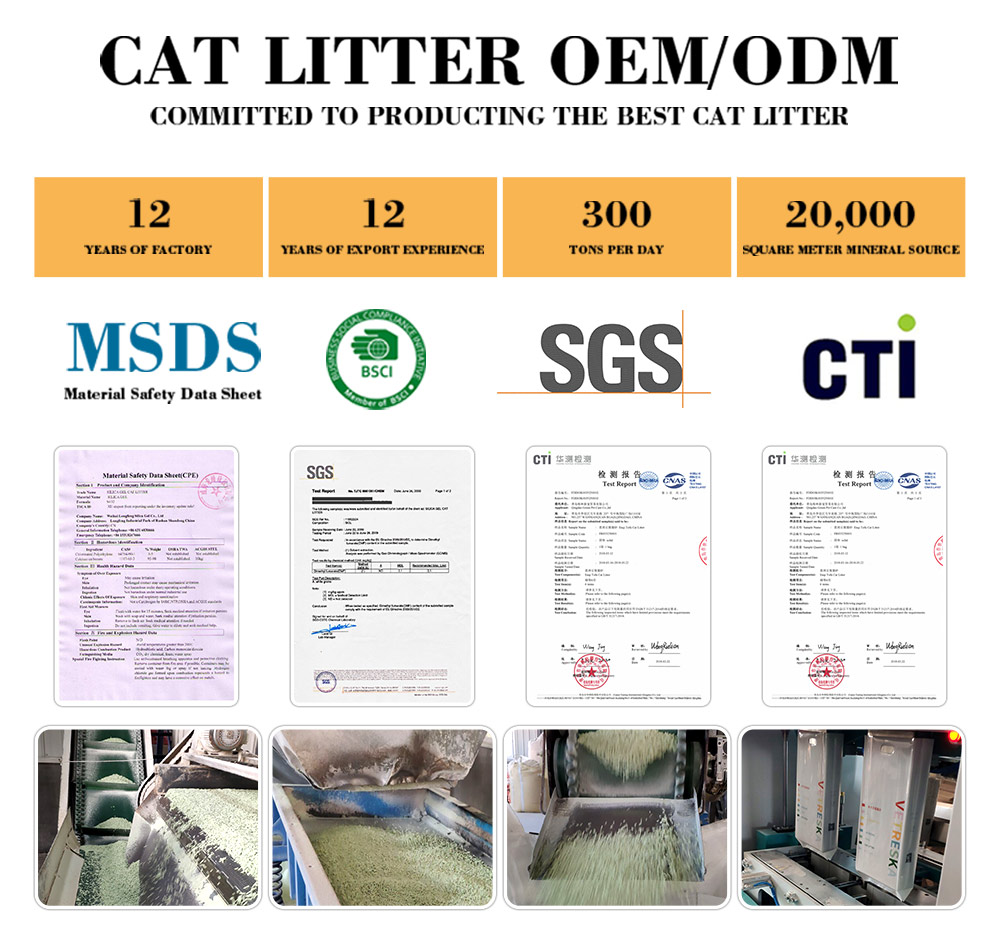 Exhibition:
Greenpet build a friendly relationship with customers at pet exhibation, Such as Interzoo, CIPS, Petfair asia.