Puppy Training Pads on Sale
Puppy Training Pads on Sale in Italy
It is difficult to train your puppy to use the toliet if you don't know how to do.Auctually there are several ways you can use,they will help your puppy to pee where you want it to go. One of solution is using puppy training pads. As long as you teach them how to use, you will find it can work very well than you expected.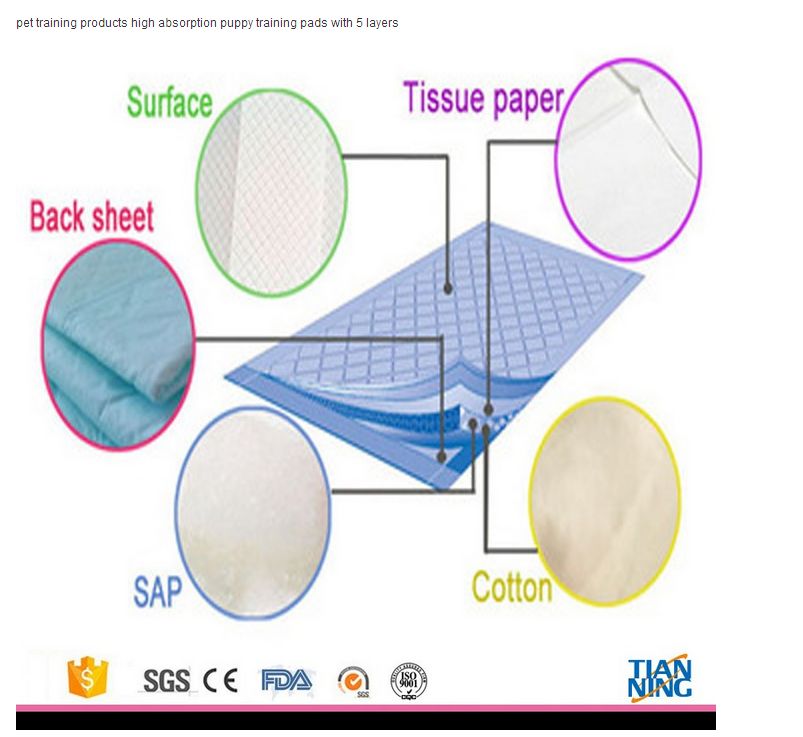 What is puppy training pads?
Made of cotton-like paper pulp and macromolecular absorber, our pet care pad is highly absorbent of pet excreta with absorbency rate several times of its own volume. It's also impermeable and non sticky. Liquid can be quickly drained through the specially embossed surface. With superior antibacterial agent, it can deodorize and eliminate peculiar smell for a long time.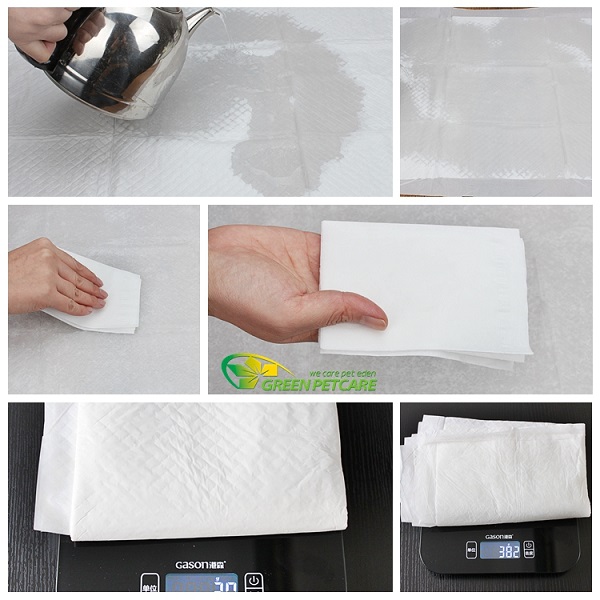 What are the features of puppy training pads?

1. Disposable pet diaper can reduce house cleaning time and save effort for pet owner;
2. Save trouble for cleaning pet waste and create a comfortable living condition;
3. Besides daily use, it not only can be placed at bottom of cage or pet trays, but also during parturition;
4. When going out with dogs, the pad can be used in cages, cars, hotel rooms, etc.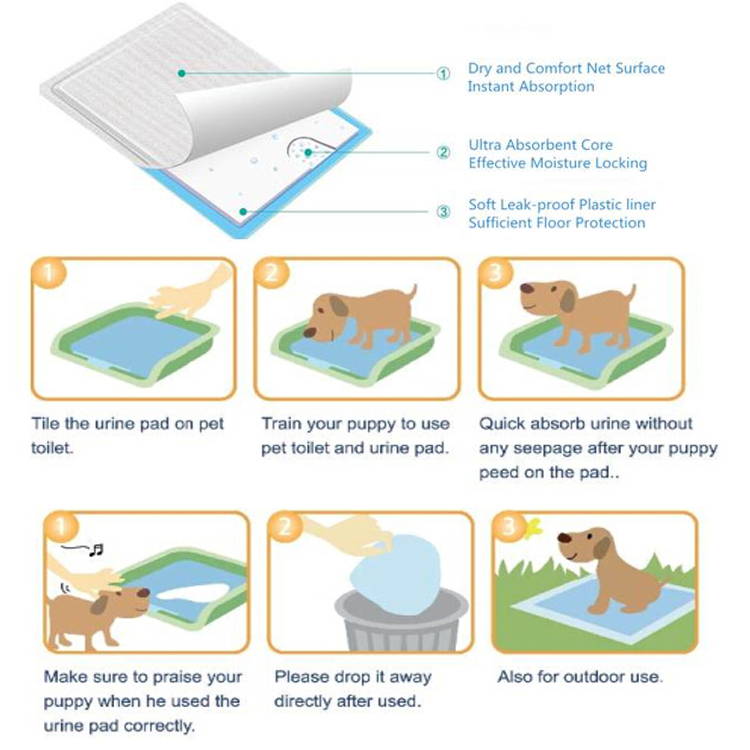 How to use the puppy training pads?
You can follow above steps to train your puppy and guide them to use it correctly.